Kate Hudson Hits the Water Dressed For Her Workout
Kate Hudson was pretty sure of her skills paddle surfing in sweats off the coast of Malibu yesterday. Luckily, she didn't fall in, just enjoyed her ride. You all were pretty split on how you feel about Kate and Owen Wilson being back together, but we still have high hopes for the blonde actors avoiding heartbreak again. Their love of the beach is just one thing Kate and Owen have in common and we'll see if there's enough to keep these two paddling strong this time around.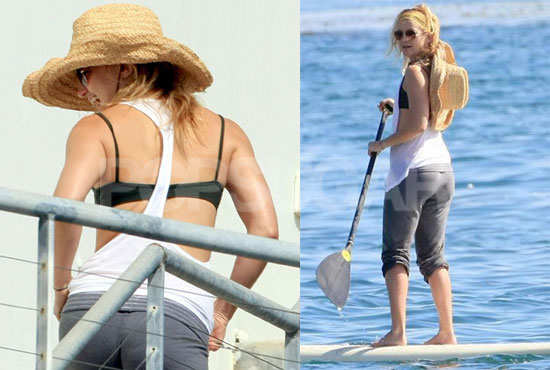 To see more of Kate out on the water just read more.