Kate Hudson and Matthew Bellamy Welcome a Child
Kate Hudson and Matthew Bellamy Welcome a Baby Boy!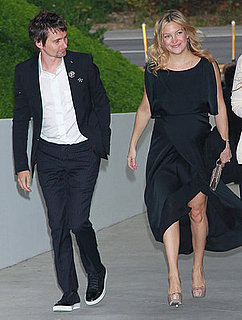 Kate Hudson gave birth! Kate and her fiancé, Matthew Bellamy, welcomed a boy in LA yesterday, making her 7-year-old son, Ryder, a big brother again; his father Chris Robinson had another child in 2009. A rep for the couple confirmed to PopSugar that they had a "healthy baby boy." Matt and Kate announced her pregnancy back in January, and made their plans to wed public when she gave an interview on the Today show in April.
Kate repeatedly said in the press that she expected a girl, but the actress is now a mother of two sons. She and Matthew acquired another Pacific Palisades mansion for their four-person family recently. Congrats to Kate, Matt, and Ryder!