Kate, Isla, and Rumer Are Just a Few of the Most Beautiful
The annual list of People magazine's 100 most beautiful people will be released tomorrow, but it's released a sneak peek of the group today. Lovely ladies Isla Fisher and Salma Hayek represented the hot new moms, while Rumer Willis and the cast of Gossip Girl are just a handful of the list's first timers. Kate Hudson earned the honor of cover girl and talked about how she balances being a tomboy and girly-girl, saying, "I was a tomboy. I had three brothers. I was the girl with the dress on that always came back in the house filthy with scrapes and bruises. But I was always very girly. I had to be able to twirl so that my underwear showed." We can't wait to see who else of our favorites were honored, but what do you think of your first peek?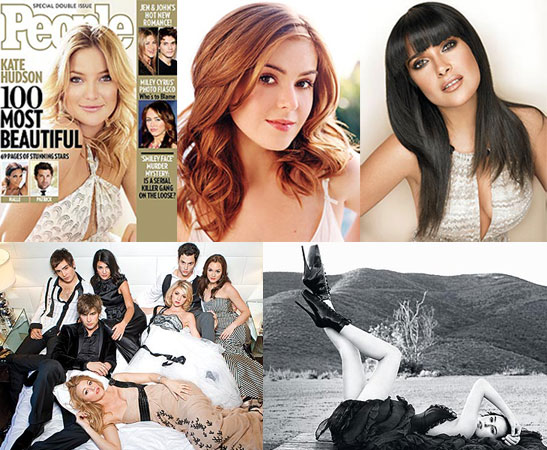 Reminds us about another list that is just around the corner: The PopSugar 100 will be announced next month. Last year's list included the most talked about, hardest working folks in Hollywood. I wonder how things will shake out this year. Stay tuned for more details on how you can affect the votes.