Kate's Lily Is The Boss
Kate's Lily Is The Boss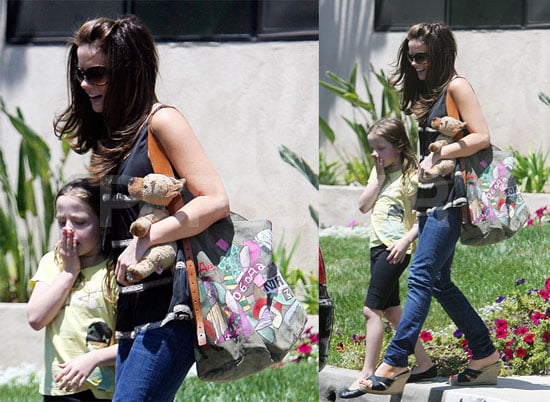 0
Kate's Lily Is The Boss
Kate Beckinsale strolled though LA with her daughter Lily and her adorable stuffed dog in tow. Even though this looks like a pretty standard mother-daughter moment, it can't be easy to be the kid of a celebrity. Lucky for Lily, when Kate is picking roles she does her best to save her daughter from embarrassment. While promoting Whiteout at Comic-Con, Kate was asked about passing on a role as a Bond girl. She said,
"I do feel like I've embarrassed my daughter enough, and notice you always have to be in your underwear at some point in a James Bond film. I'm becoming elderly, for that sort of thing. Maybe not me so much, but I think once the child gets into third grade…that was the whole question with Wonder Woman, because it's still essentially underwear. So I don't know, but…you never know."
It's definitely endearing to hear about celebrities letting their children help them pick their projects. As for looking elderly, we're pretty sure Kate could slip into any risque costume choice and still look fantastic.