Kate Middleton in Lotus Tiara
Kate Middleton Wears a Tiara Fit For a Queen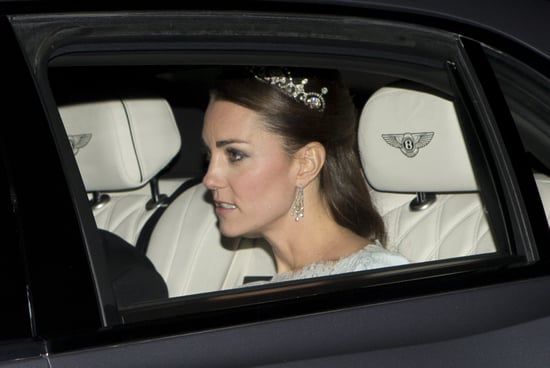 Source: Jesal/Tanna
Kate Middleton wore a gorgeous diamond tiara in London tonight for the annual white-tie diplomatic reception at Buckingham Palace. The queen, Prince William, and Kate welcomed representatives from 172 different countries gathered in the ballroom. The high-profile and ceremonial event surely acts as training for the Duke and Duchess of Cambridge, who will someday be king and queen.
It appears Kate — who is also technically a princess — was wearing the Lotus Flower Tiara, which was previously owned by Queen Elizabeth's mother. The tiara was made for the Queen Mother from a diamond and pearl necklace she was given as a wedding present by her husband, King George VI. In 1959, the Queen Mother gave the tiara to her younger daughter, Princess Margaret, who once lived in the Kensington Palace apartment Will and Kate occupy today with Prince George.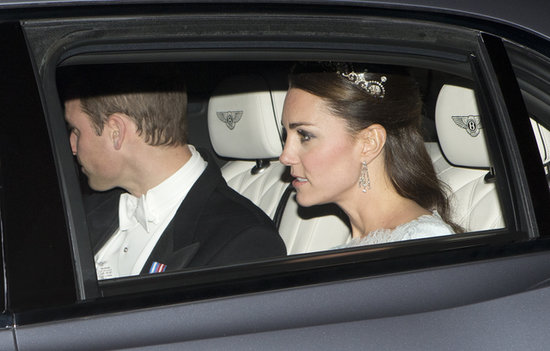 Source: Jesal/Tanna
This is the first time we've seen Kate out and about wearing a tiara since her royal wedding day in 2011. That one, a 1936 Cartier "halo," was her something borrowed from the queen. See a photo of Kate in it below.