Kate Middleton and Prince William at Mandela Premiere
Will and Kate Learn About Mandela's Death at Premiere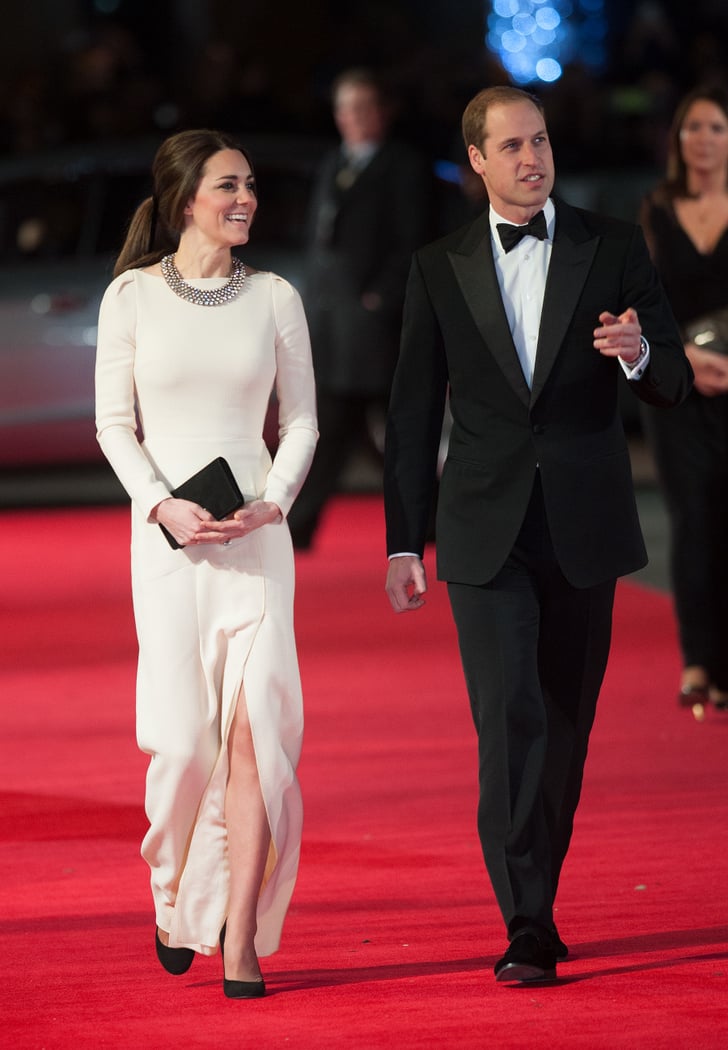 Kate Middleton and Prince William learned about the passing of Nelson Mandela while attending the premiere of a new film about his life, Mandela: The Long Walk to Freedom, in London on Thursday night. The Duke and Duchess of Cambridge were joined by the film's stars, Idris Elba and Naomie Harris, and members of Nelson's family, including his daughter, Zindzi Mandela, who was notified of his death just moments before the film started playing. Both Kate and William looked crestfallen when they left the premiere, but William took time to address reporters with kind words about Nelson's life. Watch the video below.
William and Kate were notified about Nelson's death just a few moments before the film ended. Before the screening, Kate, who wore a recycled Roland Mouret dress and a Zara necklace, happily chatted with Idris, Naomie, and Nelson's family in a reception room.
It's been an action-packed week for the royals, particularly Prince William. The duke showed off his volleyball skills (and a bit of his torso) when he made a special appearance at a charity event on Wednesday. He and Kate also donned their best ensembles, including a tiara for Kate and a white tie for Will, when they greeted diplomats at a special function in Buckingham Palace on Tuesday. Kate got a break on Wednesday, when she took the day off to go for a walk in the park with Prince George.
Keep reading to see more photos from Will and Kate's movie date.