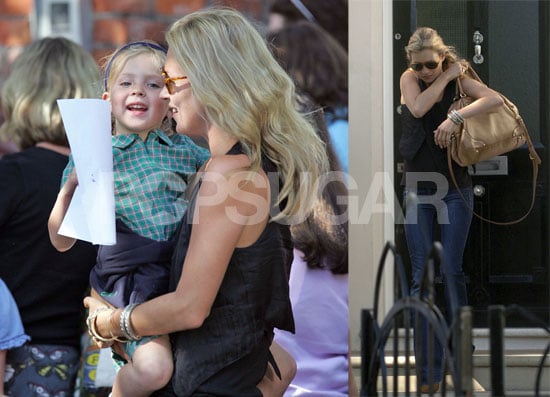 0
Kate Moss Loves The Country, Hates The Camera Phone
Kate Moss brought some friends, including her new man Jamie Hince and Kelly Osbourne, to her country home in Cotswold over the weekend. Sitting in that car with the sun shining, she looks like an ad - though the new one for her fragrance is way darker. She recently told UK's Telegraph that if she had to be stranded somewhere she would choose her country home. It definitely looks relaxing. Here's more of what she's got on her mind:
If you could have lived in a different era, which one would it be?
KM: Probably the 1920s or 1960s because of the music and fashion.
Who are you most like, your mother or your father?
KM: My mother. We share the same sense of humour.
What, in human history, do you wish had never been invented?
KM: The camera phone.
Name something that you truly believe in.
KM: "Don't let the bastards get you down."
Hmmm, I wonder why she hates the camera phone so much? I'm going to venture a guess that those cocaine scandal pictures have a little something to do with it. Hey, at least she's not letting any of it get her down.
To see more of Kate's weekend in the country just