Kate Moss Secret Wedding Rumors Denied
Do You Think Kate Moss Secretly Married Jamie Hince?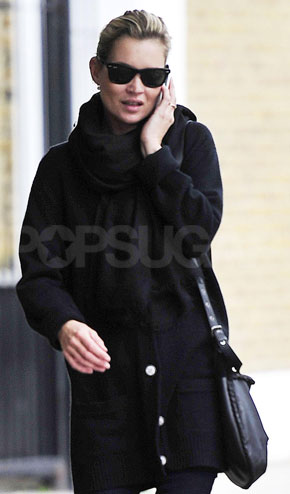 Kate Moss stepped out to run errands in London this week, and the sparkly band on her left hand is catching everyone's eye as details emerged about her supposed secret wedding over the Summer. According to the story, Kate wore a sheer dress and was barefoot for the intimate ceremony in Sicily on Aug. 7. Kate and longtime love Jamie Hince were first spotted sporting matching rings in mid-August, which caused us to wonder whether they tied the knot, and this week's reports seemed to confirm the happy news.
Today, Kate's camp denied the rumor, saying she is "definitely not married. Any implication she is . . . is factually incorrect." Still, there were an awful lot of specific tidbits in the article, and super-private Kate wouldn't want anyone knowing about her personal life. So taking all this into account — do you think Kate Moss secretly wedded Jamie Hince?