Kate seems to be wearing all kinds of different hats lately. Supermodel, singer, fashion designer, not to mention personal drug counselor to Pete. She's still doing anything she can to help him get clean. Even if it means shelling out more money for rehab and anti-heroin implants. Don't even ask us what those are. We don't want to know. Her relationship with Pete sure is costly. So it's a good thing that she's taking on more gigs. Here's more: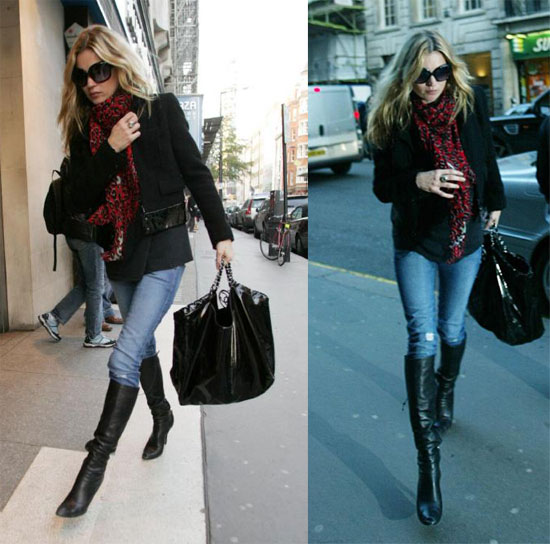 [Kate] has been in high-level negotiations with several top-drawer cosmetic companies, each of them desperate to sign her up.

The 32-year-old is currently the face of makeup company Rimmel, which has seen sales soar since she started appearing in its ads.

An insider says: "Kate is incredibly canny and she wants to start cashing in on her own brand. Doing her own make-up and skincare is a natural progression for her. Three years ago she would never have done something like this, but she's looking to the future.

"She wants to be known for more than the cocaine scandal or having a druggie boyfriend.

"She's one of the most beautiful and photographed women in Britain and without doubt when this range is launched it will fly off the shelves. People are buying into the whole Kate Moss phenomenon and if they actually think there's a chance of looking like her too then they're going to buy that too."
Kate is such a smarty. Why model for someone else's company when you can start your own. Let's hope Pete won't continue to drain her of all of her hard earned cash. More pics of Kate so read more