Kate & Owen Coming Out
Kate & Owen Coming Out
Kate and Owen are no longer laying low. The duo have been meeting up all over the place. First Hawaii and now multiple LA sightings. The latest was at the Polo Lounge at the Beverly Hills Hotel. For some reason they seem to be meeting up at a lot of hotel bars. You know what that means?!?! People reports: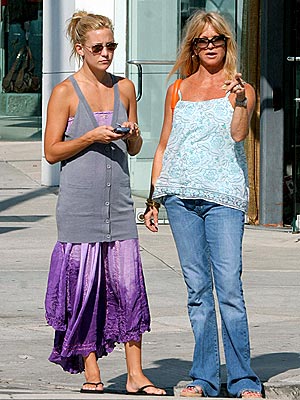 On Sunday, Wilson visited Hudson and pals at her Pacific Palisades, Calif. house. Then, later that evening, the two shared a patio booth at the Polo Lounge in the Beverly Hills Hotel, where they ordered drinks and, at one point, requested that a bamboo divider be placed around their table for privacy.

"The chemistry between (Hudson and Wilson), the electricity, was palpable," an onlooker tells PEOPLE. "They really looked into each other, despite the fact that they were among other people."

But, says a witness at the Polo Lounge, their enjoyment of each other is perfectly clear: Hudson couldn't stop smiling at Wilson all night.