The day after Babyshambles announced they have postponed the rest of their tour to give Pete Doherty more time for rehab, we now hear Pete and Kate have set a wedding date. The big event will apparently take place on January 16th, 2007 in the notorious party town of Ibiza, Spain. January 16th also happens to be Kate's 33rd birthday. The event will cost an estimated $3.7 million dollars and will be attended by Sir Elton John, Sir Richard Branson, Jude Law and Jade Jagger. The couple plans to sell their wedding pictures to the highest bidder and then honeymoon in the United States. Here's more: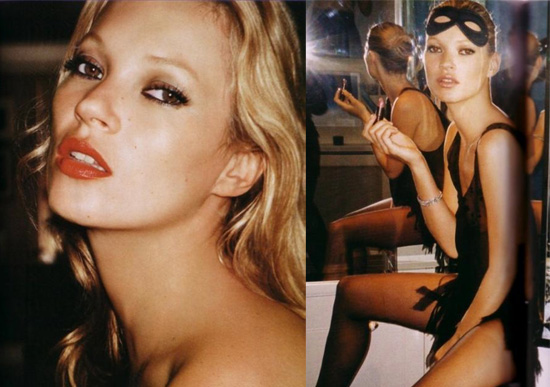 The rock wild boy revealed his wedding plans to his favourite uncle Phil Michels when he turned up at his Liverpool home to give him a personal invitation. "It's really exciting," said landscape gardener Phil, 57. "Pete just turned up at my door last week to tell me – but that is the kind of thing he does. He was driving Kate's Bentley and took me for a spin in it.

"He's off the drugs and looking better than I have ever seen him. He was on great form – just like the old Pete, cracking jokes and having a laugh.

"They were going to get married in Ibiza this year but couldn't because he had to go into rehab. They love each other very much and when he was round here she was ringing him all the time. "It will be a traditional white wedding and is being attended by all their friends.
Well, we certainly hope these two make it to the altar, clean and sober. Kate looks like a beautiful bride-to-be in Vogue Italia. More pics, so read more