Kate Plays Coy and May Be With a New Boy!
Start Slideshow
ADVERTISEMENT ()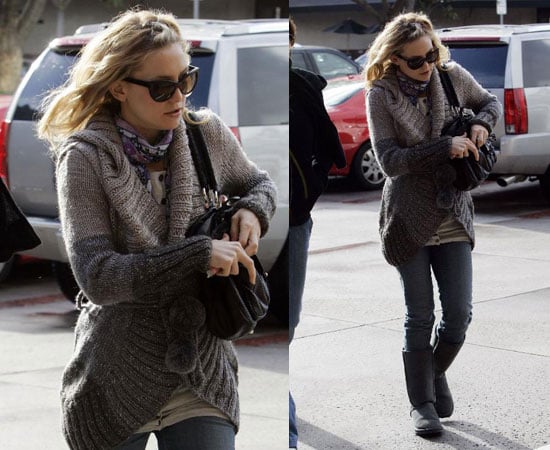 0
Kate Plays Coy and May Be With a New Boy!
Kate Hudson wore a bulky pom-pom tied sweater this weekend to continue to confuse us on the endless is she or isn't she expecting. We were thinking no, thanks to the hot look the other night, but who knows. These days celebs can hide a bump for months and then BOOM - hello Jolie! Kate however, clearly likes to keep things secret like the latest rumor about her and JT. Last year the twosome were attached and now that Biel is overseas, Page Six is reporting that the good friends talk every day and secretly see each other often. Very interesting and what seems like a much better fit than JT's current public girlfriend. Who knew Kate Hudson would become such a mystery?