Kate Winslet Then and Now
Kate Winslet has four Oscar nominations under her belt and is rumored to be getting another one come this spring. But things haven't always gone so smoothly for the actress. She recently opened up to Parade Magazine about fame, love and lots of things in between. She tells the magazine that during the filming of Sense and Sensibility, her boyfriend, television writer Stephen Tredre was diagnosed with cancer. They broke up before his death in 1997. Instead of celebrating with her co-stars at the Titanic premiere, she was attending Tredre's funeral. Here's highlights: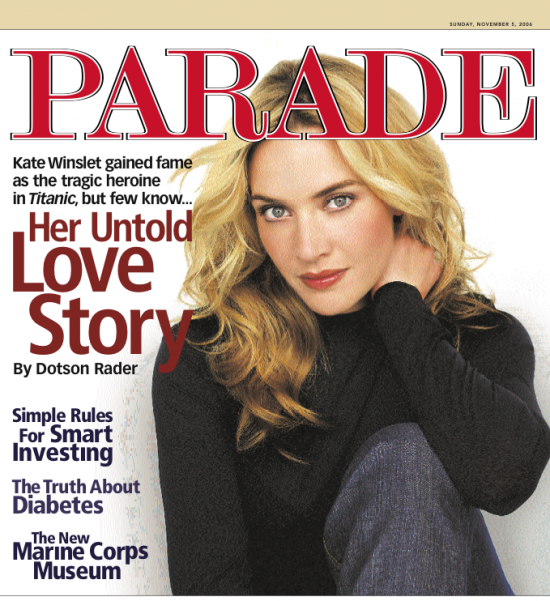 On Tredre's death she says:
"I was so young, when I look back on it. Only 19. How could I have left a person who was so unwell? I thought Stephen was going to be all right....It was unbelievably heartbreaking. All I have left is that we remained very close until the end.
On life after Titanic:
Looking back, I see what I was dealing with when Titanic came out. I had a lot of pain and I was confused about who I was….I didn't know how to deal with it. I sensed that great life changes were impending. I had to hang on by the seat of my pants and not get drawn into public events and endless red carpets."
On her life now with director Sam Mendes:
"I believe in fate. I know it sounds corny, but it was like Sam and I were from the same tribe. We were meant to meet: Both of us from Reading, both born in the same tiny hospital, Dellwood. Then suddenly, years later, this totally gorgeous, sexy, talented man is in my life? That's fate. I love being married to Sam and I love motherhood more than anything. It's like it's the whole reason for my existence now. Sam's a wonderful dad. We have a beautiful, healthy son. Oh, lucky, lucky us, to be so genuinely happy."
More images of Kate in Parade so read more