Kate Winslet and Sam Mendes Breakup
Kate Winslet and Sam Mendes Announce Split!
Kate Winslet and Sam Mendes's lawyers revealed today that the couple separated "earlier this year." Kate was solo on the red carpets this award season, even skipping some of them after last year's Oscar win where she had Sam by her side. Their statement went on to say,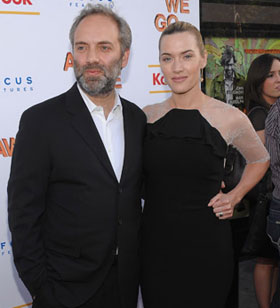 "The split is entirely amicable and is by mutual agreement. Both parties are fully committed to the future joint parenting of their children. They ask that the media respect the privacy of the family."
The two were married in 2003 and the news certainly comes as a surprise to us. We hope that things stay civil for the sake of their kids. Meanwhile, Kate was spotted on vacation in Mexico boating in her bikini, perhaps scheduling a getaway as the news broke.