Katharine Shows Off Her Tight Body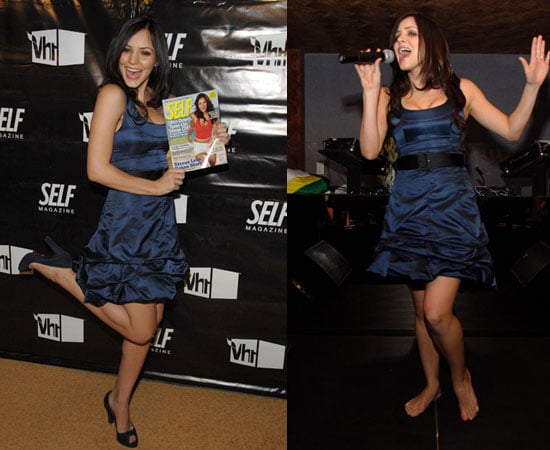 0
Katharine Shows Off Her Tight Body
Katharine McPhee showed off her assets in this cute midnight blue dress at a Hollywood's Tightest Bodies party last night. The party, sponsored by Self Magazine, of which Katherine is April's cover model, and VH1, was to celebrate the upcoming TV special on the Tight Bodied Stars. Katharine has clearly come a long way with her self image, and it's great to see her out supporting healthy living. She looked like she had a blast partying the night away with fellow revelers Eve, Molly Sims and Vanessa Minnillo.
More pics including Susie, Eve, Molly Sims & CariDee English, so just
Images include CariDee English, Katharine McPhee, Molly Sims, Eve, Vanessa Minnillo, Susie Castillo.