Katie Loves Barney's
Katie Loves Barney's
Katie is back from Telluride and what's the first thing she does? She heads to Barney's. She was seen there almost every day leading up to Suri's birth, and spotted there again today after returning home. Of course this shopping trip was without baby Suri or Tom or her many Scientology friends. The store must be her safe place.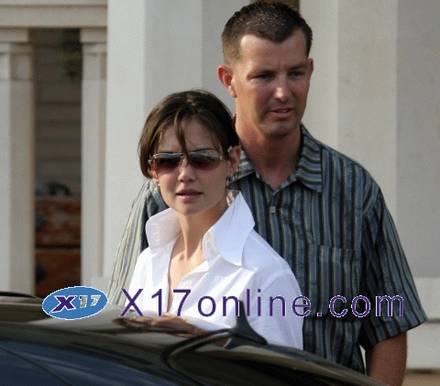 UPDATE: Suri has been seen. ET reports:

...the couple's good friend, "King of Queens" star LEAH REMINI, says she actually met the young tyke several weeks ago.

"She's a newborn and normal size!" Leah tells US Weekly. Another pal is quoted as saying that Suri is "a cross between the two -- [with] dark, straight hair and dark eyes."
Lots more pics of Katie leaving Barney's so read more