Katie Says, "Suri's Doing Great!"
Katie Says, "Suri's Doing Great!"
Ask and you shall receive? We were hoping for some sort of statement about Suri considering all the recent headlines about the mystery child. Today US reveals that Katie says, "Suri's doing great!" We were hoping for a little bit more but we'll take what we can get. Too bad this doesn't really clear anything up for us. More about Katie and Suri below: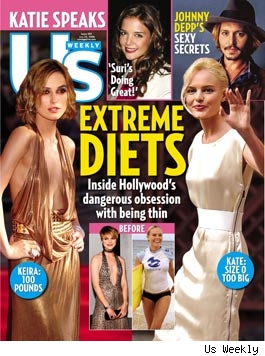 Katie was spotted in Telluride with a friend. Neither Tom nor Suri were around but apparently folks in the town have actually seen Suri. Unfortunately one store clerk called Suri "funny looking." Now that's just rude. Oh yeah and did we mention that US is also claiming that Katie may be pregnant again. Jeez, she just gave birth and the pregnancy rumors are already beginning. What else is new.