Katie and Tom Say I Do in Armani
The countdown to the big Tom and Katie wedding is on. We knew Katie had a dress picked out but we heard it was Chanel - looks like Star got another one wrong. Turns out it's Armani and Georgio's working overtime to outfit the stars. He's dressed them before (remember Oprah's Legends Ball, see below). Here's more details according to WWD: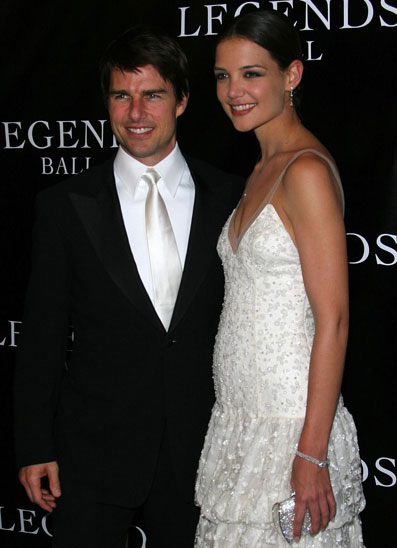 According to sources, Armani has designed five different outfits for Holmes for various events taking place on the wedding weekend.

An Armani spokesperson declined to comment Wednesday.

Last week in Paris, Holmes confirmed that she already has her wedding dress picked out, and she was also spotted in Milan, where Armani is headquartered.

Cruise and Holmes donned Armani at Oprah's Winfrey's Legends Ball in Santa Barbara in May 2005 and also during the international press tours for their films "Mission: Impossible 3" and "Batman Begins."
There certainly has been a lot of wedding buzz the past few weeks about these two. Looks like they are definitely planning something soon. Stay tuned....