Katy Perry at the 2013 NRJ Music Awards | Pictures
Katy Perry Brings Her Pre-Grammys Glow to France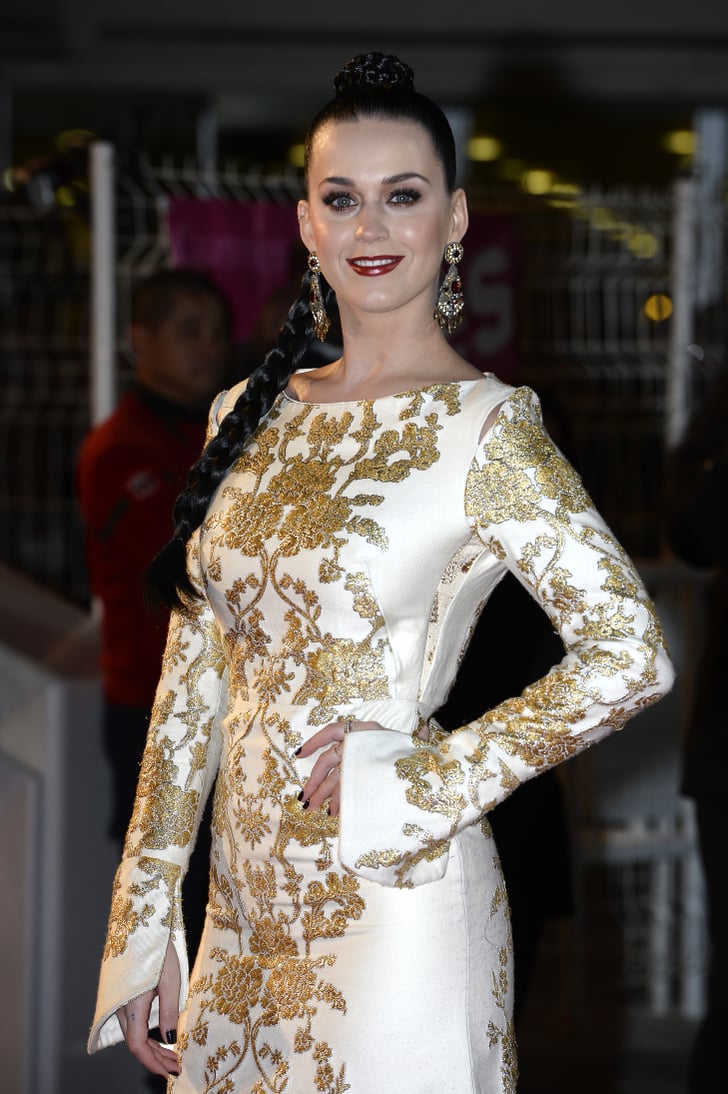 Katy Perry dazzled at the NRJ Music Awards in Cannes, France, on Saturday, gracing the red carpet in a white Osman dress with gold embroidery and full-length sleeves. The pop princess was characteristically playful when she was handed an Instagram cutout prop and also had fun with her hair, which was up in a long braid that rested on her right shoulder.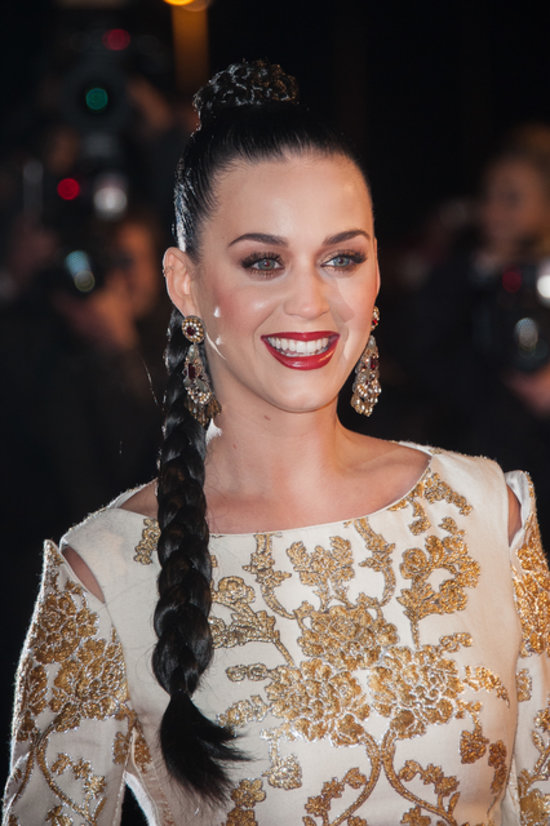 Katy's stop in the south of France marks one of several recent appearances during her whirlwind European trip. She performed on The Voice of Germany last night and saw a theater production of Les Misérables in London on Thursday. Things are looking up for the singer, who opened up about her "rad, mature relationship" with John Mayer in the January cover story of Marie Claire, saying she appreciates his "brilliant mind." Katy also has big professional news: the singer nabbed a Grammy nomination for best pop solo performance last week.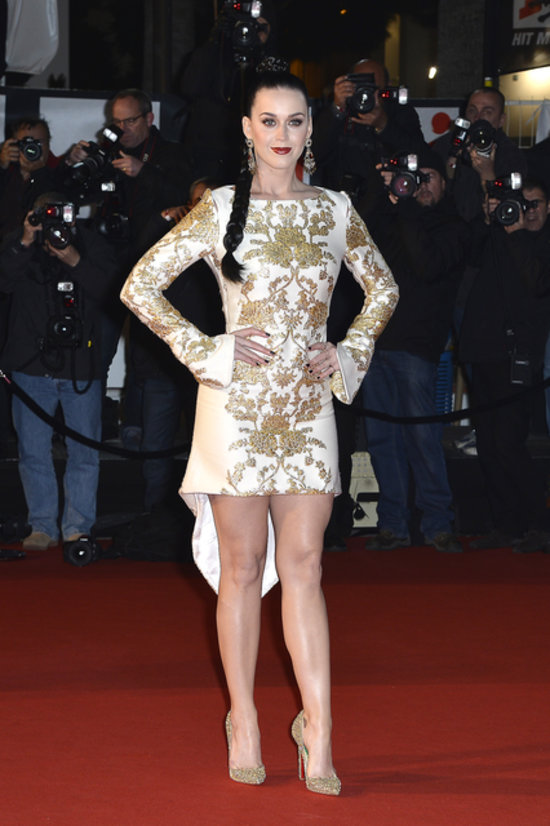 Keep reading for more of Katy's red carpet arrival.