Kellan and Nikki Check Out Toys Before One More NM Screening
Kellan Lutz and Nikki Reed greeted the fans and signed autographs at Toys 'R' Us in Times Square today. The two represented the New Moon cast just hours before opening weekend — most of you are even clamoring to see the movie tonight at midnight! Kellan and Nikki both made our Top 10 Red Carpet and Press Junket Moments and joined the rest of their costars for a special screening going on now in the city. Our official video review will be up just after midnight tonight, so stay tuned. We can't wait to hear what you all think of the movie!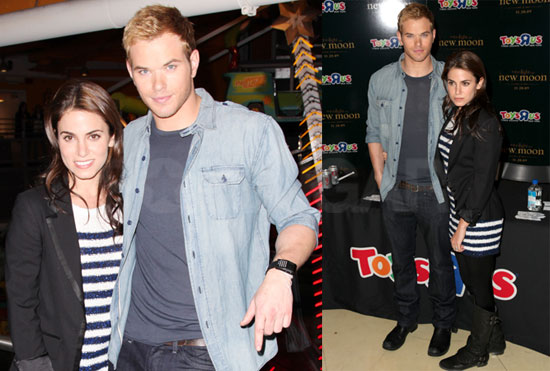 More photos of Kellan and Nikki so
.