Kelly Ripa is one lucky lady. Going from soap operas to co-host of Regis helped escalate her career to a whole new level. Some people can't stand her but I think she's cute. Kelly also got really lucky by scoring that hot husband of hers, Mark Consuelos. Kelly is on the cover of Hampton's magazine this month. Check them out celebrating at a party in her honor for the magazine.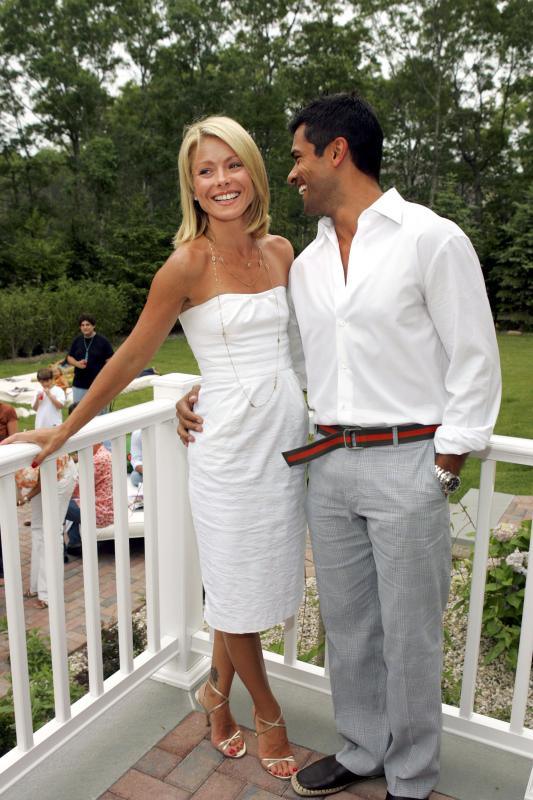 In true Kelly fashion, she rips on herself in the photos of the magazine. Page Six reports:
As for her cover shot, the modest Ripa said, "It must have been air-brushed," especially her cleavage, "because I certainly don't have that in real life!" Ripa proved her point by constantly pulling up her strapless dress "because I have nothing to hold it up with."
You got to love someone who isn't afraid to make fun of themselves. Click here to read more about Kelly in the Hamptons. To see more pics of Mark and the beautiful pics of her in the magazine, read more