Kim Kardashian Bikini Photos in Miami at a Photo Shoot
Kim Kardashian Keeps Her Bikini Week Going With Two More Tiny Swimsuits!
Kim Kardashian slipped into two more little bikinis in Miami today, only this time it was for work not just play. She was posing for a photo shoot — which will be another sexy reminder to her ex Reggie of just what he's missing. Yesterday Kim babysat her sweet nephew Mason while it was Khloe's turn to show some skin flashing the cameras off her balcony. Between hitting the beach in two-pieces and Kourtney's latest body-baring magazine cover, testing how many is too many bikini photos to share is something the Kardashian girls are willing to do.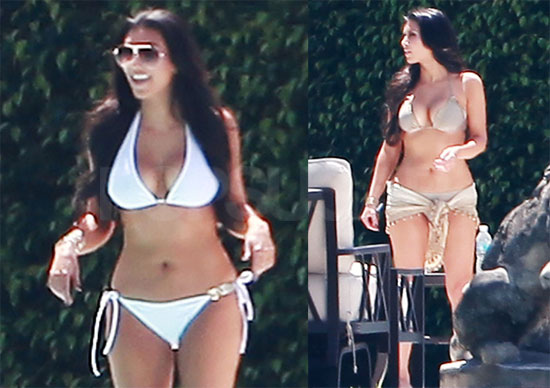 More photos of Kim in a white bikini so read more.