Kim Kardashian and Kanye West at Harvard
What Are Kim and Kanye Doing at Harvard?
Who knew that Kanye West and Kim Kardashian were the Harvard types? The celebrity couple popped up at Harvard's Graduate School of Design on Sunday so that Kanye could give a guest lecture about design. Kanye was joined by Virgil Abloh, the creative director of his DONDA project, to talk to grinning students about art and design as part of their DONDA Design Lecture Series. While Kim didn't take the stage, she was happy to join Kanye for his Ivy trip, posting a photo on Instagram of Kanye and writing, "My baby speaking at the Harvard Graduate School of Design." Students were eager to snap photos of Kim and Kanye, who waved at the crowd and chatted with several folks.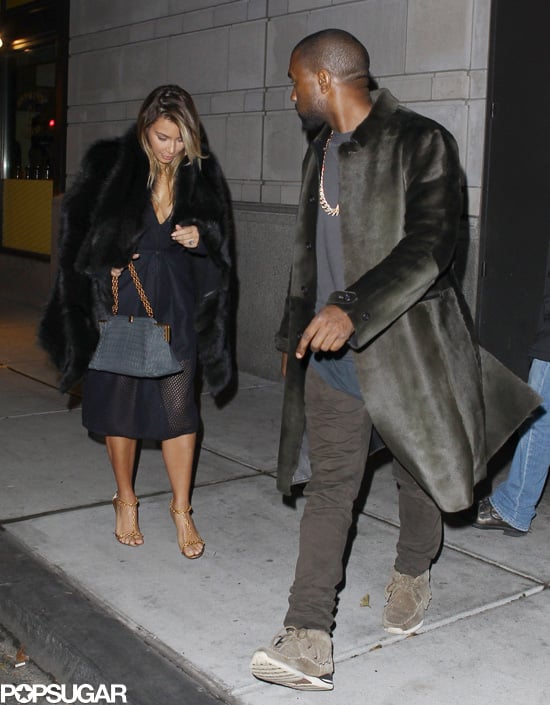 Kim has joined Kanye on the road as he picked up his Yeezus tour following a short break from shows. The pair kicked things off in Philadelphia on Saturday, where the couple went to grab dinner ahead of Kanye's big show. On Sunday, Kanye made his college stop ahead of his show in Boston later that night. According to students, Kanye gave away free tickets to his show later that evening following his lecture.