Kim Kardashian and Kris Humphries to Divorce
Kim Kardashian Files For Divorce Saying "Sometimes Things Don't Work Out as Planned"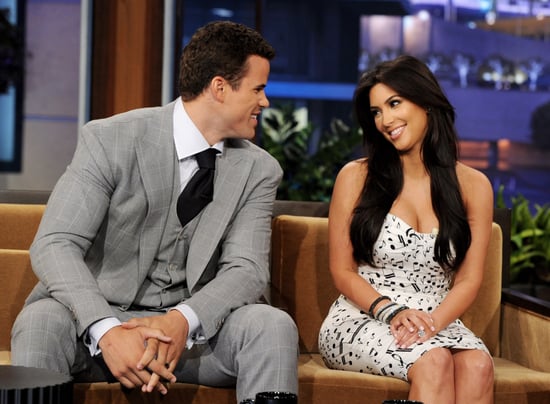 Update: Kim released a statement about the divorce saying "I hope everyone understands this was not an easy decision, I had hoped this marriage was forever, but sometimes things don't work out as planned. We remain friends and wish each other the best."
That was fast! Kim Kardashian will file for divorce today from Kris Humphries. The couple has been married for 72 days. Ryan Seacrest confirmed that the story is true. Ryan tweeted, "Yes, Kim Kardashian is filing for divorce this morning. I touched base with her, getting a statement in just a few minutes."
There have been persistent rumors about the state of Kim and Kris's union, but, at a Halloween party over the weekend, she said that things were going just fine. However, she's apparently hired LA lawyer Laura Wasser to represent her during the split, which should go smoothly considering there was a prenup in place. Married for just over two months, Kim and Kris were also able to renew their vows before the breakup. Kim's now in Australia for work and will be able to keep her mind off her personal life by attending a launch of one of her many collections in Sydney.