Kim Kardashian in San Francisco After Kanye's Proposal
Bride-to-Be Kim Kardashian Continues Her Big Week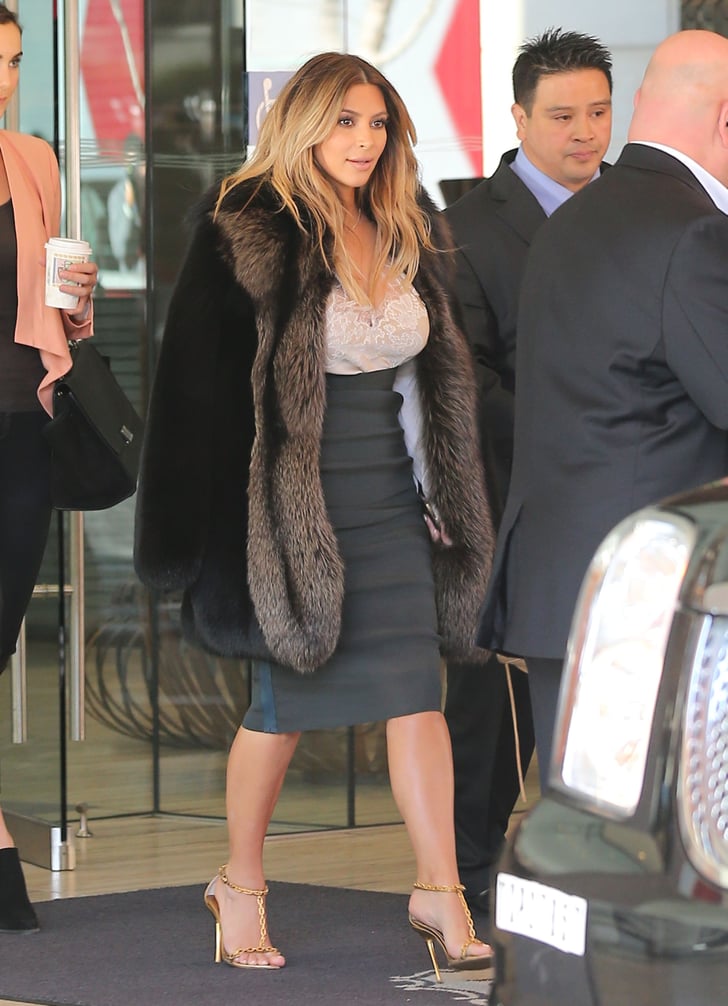 Following her 33rd birthday and Kanye West's elaborate proposal, Kim Kardashian and her mom, Kris Jenner, stepped out in San Francisco on Tuesday. Wearing a dress with heels and a fur coat, Kim looked ready for another exciting night out. Our exclusive details about Kanye's proposal reveal that preparation for the proposal first started last Thursday, but the special plans came together in just 12 hours on Monday, and Kanye had a clear vision for the night.
Kim and Kris were likely heading to San Jose, CA, where Kanye is performing for his Yeezus tour. Kim's 15-carat diamond ring wasn't on display during her Bay Area outing with her mom, but the bride-to-be did show it off and share her excitement on Instagram.
Kim was with Kanye when he kicked off his tour over the weekend, and the rapper made a brief stop in LA for the Hollywood Film Awards before jetting back to the Bay Area to propose. His busy schedule continues this week — after Tuesday's San Jose show, Kanye is set to perform in Oakland, CA, on Wednesday before heading to Las Vegas on Friday. Obviously the couple will be taking some time off to celebrate before the wedding planning begins, but we're already excited to see the sort of gorgeous venues they're sure to choose from.