Kim Kardashian in a Sheer Top in NYC | Pictures
We Can See Right Through You, Kim Kardashian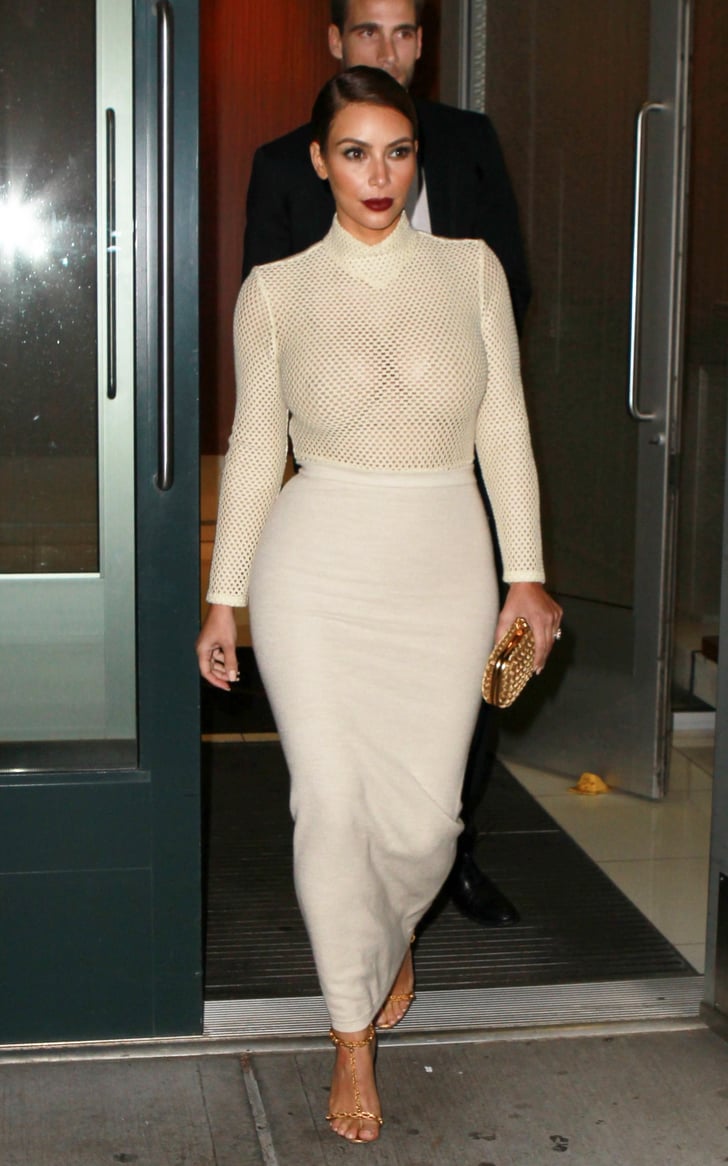 Kim Kardashian stepped out in a see-through top on Monday night, making an appearance at the Queen Sofia Spanish Institute in NYC with her sister Kendall Jenner. Wearing a beige long-sleeved top with a fitted skirt and dark lipstick, Kim checked out the Mario Testino Alta Moda exhibit, which features a series of portraits by the famous photographer. Although he's best known for his work in fashion magazines, the work included in the exhibit focuses on Peruvians in ornate, traditional outfits.
The sisters' night out comes after Kim's trip to Harvard, where her fiancé, Kanye West, gave a guest lecture to students at the Graduate School of Design on Sunday. Kim and Kanye have been traveling together for his Yeezus tour after a short break from shows, kicking things off in Philadelphia on Saturday before heading to Boston Sunday night.
See more pictures of Kim's night out with Kendall after the break.