Kim Kardashian Shows Off Her Assets in Workout Gear
Kim Kardashian stayed glued to her phone as she went about her day including lunch with a friend at Toast in LA yesterday. She used her gym clothes to motivate towards an afternoon workout, which eventually got her onto the machine. The reality TV star has been bouncing around promoting her Bebe clothing line, stopping by Fashion Week in NY, debuting her new fragrance as well as a Kardashian cupcake mix — all since watching her man Reggie Bush help his team to a Super Bowl win — though she also recently found herself in the midst of a celebrity Twitter blunder, whoops!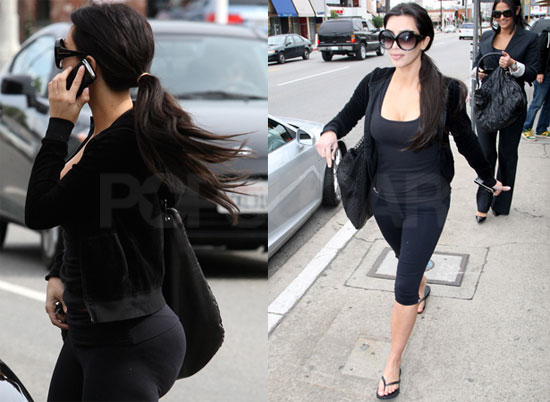 More photos of Kim in LA so
.