Kirsten Gets Artsy for Kids
Kirsten spent her weekend hosting for The Art of Elysium Art Benefit in LA. The Art of Elysium is an organization that encourages celebrities to help children with serious medical conditions. And it looks like lots of celebs came out to support the kids and the arts. Ali Larter and Michelle Trachtenberg and Rebecca Gayheart were just a few of the many who came out to support the cause.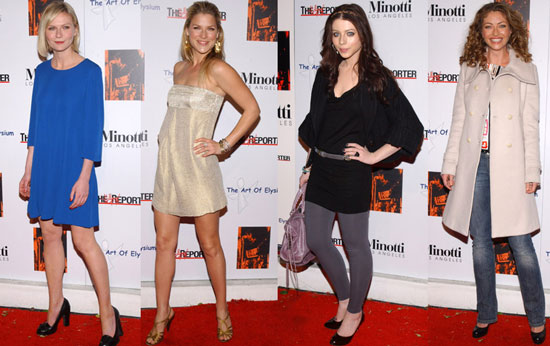 For more pics of Kirsten, Ali, Michelle, and more just read more
More folks including Finola Hughes, Marisa Coughlan, Patricia Arquette, Alicia Witt, Melissa Joan Hart, Rebecca Gayheart, and Ethan Embry.