Kris Humphries Surprised by Kim Kardashian Divorce
Do You Believe Kris Humphries Didn't Know the Divorce Was Coming?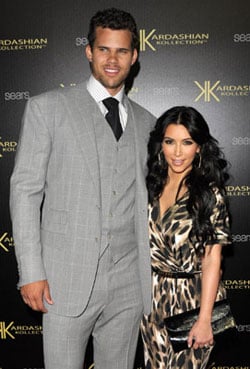 More than a handful of people may be able to say they saw the Kim Kardashian divorce news coming, but her now-estranged husband Kris Humphries might not be one of them.
Kris Humphries responded to the split today, and in a statement said, "I love my wife and am devastated to learn she filed for divorce. I'm committed to this marriage and everything this covenant represents, and I'm willing to do whatever it takes to make it work."
It seems hard to believe that Kris would be unaware of his wife's plans considering all the recent rumors flying about their relationship. However, he and Kim may have been used to dealing with untruths about their union. Tell us what you think — do you believe Kris didn't know the breakup was coming?