Kris Jenner and Bruce Jenner Break Up
What's Up With Kris and Bruce? Breaking Down the Couple's Breakup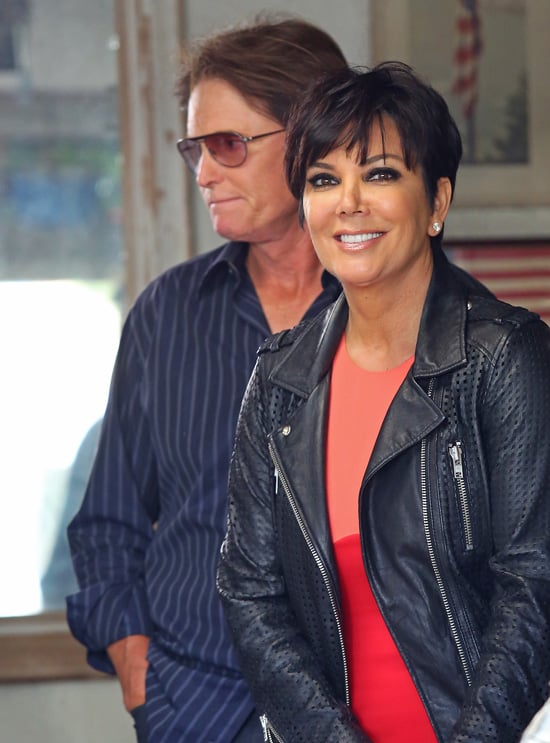 Bruce and Kris Jenner made headlines on Tuesday when they announced they have separated, but, as the story starts to grow, the whole situation is starting to sound more and more confusing. To help straighten everything out, we're sorting through the facts about the breakup.
What Does "Separated" Mean, Anyway?
It's important to note that when the couple broke the news, they said that they "are living separately" but did not say they had filed for separation. "We are much happier this way," Bruce and Kris wrote in a joint statement. "But we will always have much love and respect for each other. Even though we are separated, we will always remain best friends and, as always, our family will remain our number one priority."
The thing that is confusing about their statement is that we already knew the two were living apart. The current season of Keeping Up With the Kardashians, which is currently on the air, shows Bruce living in a separate home in Malibu, while Kris remains at her usual digs in Hidden Hills, CA. Khloé Kardashian has also openly talked about her parents living in separate homes, saying on The Tonight Show back in June that while their arrangement is "definitely different," it works for them. However, Kris and Bruce's announcement was meant to confirm that Bruce had moved full-time out of the couple's home.
They Aren't Getting Divorced
Despite rumors flying that Kris is ready to file for divorce, both she and Bruce have firmly denied those allegations. Bruce said yesterday that "nobody is filing for divorce," and Kris flat-out rejected reports that she has divorce papers drawn up for future use.
They're Still Friends
On Thursday, just two days after announcing their split, Kris Jenner and her stepson Brody Jenner posed for what looked like a happy family portrait with Bruce. "Another amazing night with Brody and Brandon Jenner and Bruce," Kris wrote. Apparently, the Kardashian family matriarch posted the snaps to end reports that she is feuding with her two stepsons.
Keep reading for more about Bruce and Kris's separation.
What Caused the Split?
According to Kris, the couple just came to the conclusion that they could be happier living in separate homes. She said, "I don't think it was the pace of life. We've always gone 150 miles per hour, and Bruce has more energy than anybody. I just think it has evolved. I really can't put my finger on it."
However, Kris and Bruce's friend Kathie Lee Gifford has suggested the recent media scrutiny on the Kardashian family has contributed to the split. Kathie Lee said on Today on Wednesday, "I think they are under so much pressure. I'm not making excuses for them by any means. The last time I was at Kris's house, if you walked through the house, in every different room of the house, somebody was meeting with somebody about a new deal. If it's always about a deal and you can't find your husband or your wife or your kids in your house because there is so much going on, it's just gotten out of control." Watch Kathie Lee break it down below.
Visit NBCNews.com for breaking news, world news, and news about the economy
There's No Prenup
While both Kris and Bruce have not said they are considering a legal route for their separation, Kathie Lee let slip that the pair did not sign up for a prenup when they got married 22 years ago. "They do not have a prenup," the TV host said yesterday. "And neither has met with a lawyer; I don't think it's at that point, maybe it is. But there's going to be a lot of money to divide up." The Jenner family fortune is estimated to be around $125 million.
Are They Seeing Other People?
Bruce has denied the two have started dating, saying he personally doesn't have any time to look for romance. Meanwhile, Kris was spotted hanging out with Britney Spears's ex Jason Trawick in LA before her split was announced. She wasn't wearing her wedding ring during her outing with Jason, but neither party has hinted that the meeting was anything romantic.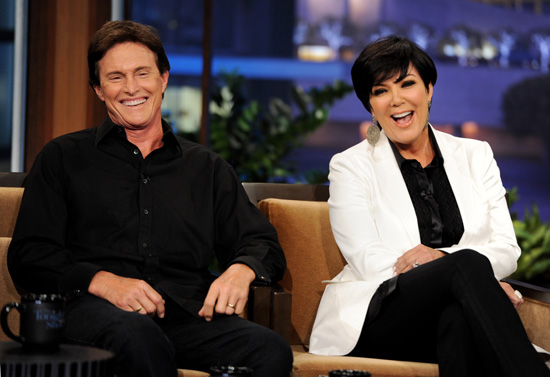 What About Kendall and Kylie?
Bruce and Kris have two children together — 16-year-old Kylie and 17-year-old Kendall — and they have been vocal about the frustration over the media attention as of late. Shortly after the announcement, Kylie lashed out against her haters, writing, "I don't think I've ever been more over the paparazzi and everyone judging me on every damn thing" and "Don't judge someone until you've walked a mile in their shoes." Kylie also took to Twitter to post thoughts on love.
Not about how much love you have in the beginning but how much love you have till the end

— Kylie Jenner (@KylieJenner) October 9, 2013
Meanwhile, Kendall has been mostly quiet on Twitter, only posting selfies and retweeting a friend saying that "We all need our space."
The day the announcement was made public, Kendall and Kylie were spotted filming a scene for their reality show with Bruce, who was still wearing his wedding band, at a driving range.