Kristen Bell With Daughter Lincoln Shepard
We Hope Kristen Bell Keeps That Snake Away From Her Baby!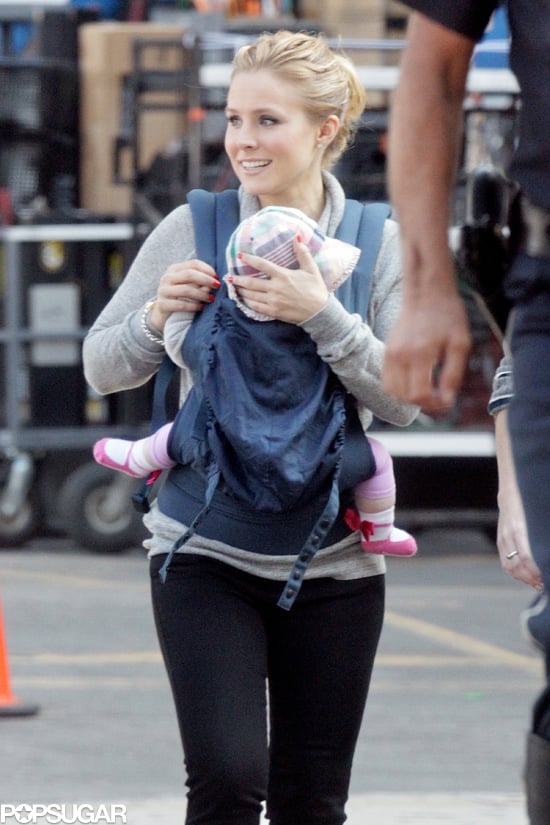 Kristen Bell brought her little daughter, Lincoln Shepard, onto the set of House of Lies in LA today. The actress wasn't wearing her new wedding ring, but she did reveal on Twitter this week that she has a new accessory for the show — a snake. Kristen tweeted a photo of herself in costume with a snake wrapped around her torso, writing, "Hanging with a snugly guest star on House of Lies."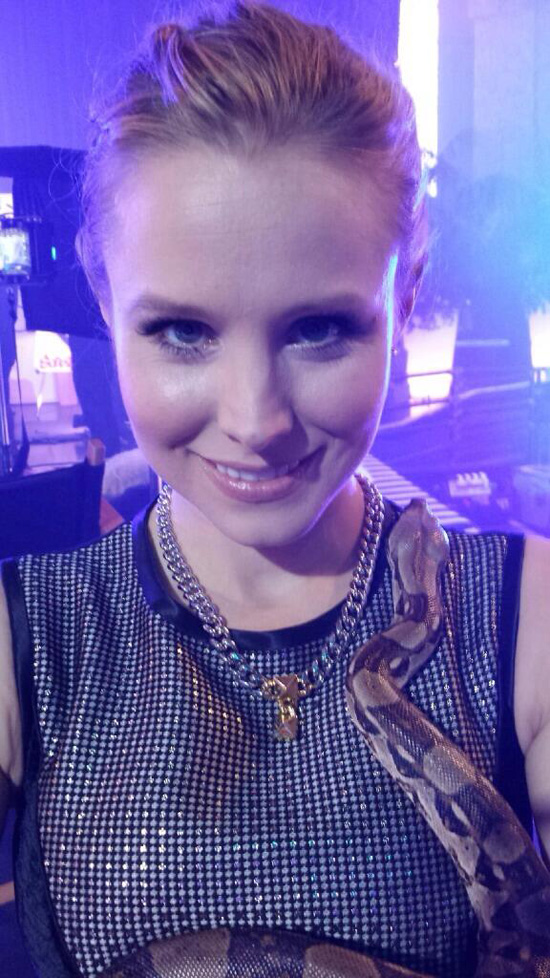 Last Thursday, Kristen and her longtime love, Dax Shepard, shared the big news that they had gotten married in a spur-of-the-moment visit to the Beverly Hills branch of the Los Angeles County Clerk's office. The two had stopped by to pick up their wedding license and decided to get hitched by a court employee right there.