Kristen Bell and Dax Shepard Get Married
Kristen Bell and Dax Shepard Tie the Knot!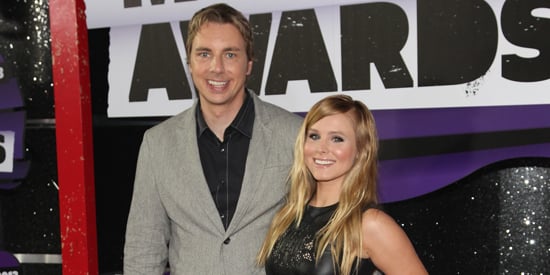 Kristen Bell and Dax Shepard are finally married! Kristen and Dax opted for a simple wedding ceremony at Beverly Hills County Clerk's Office earlier today. Their original intent was reportedly only to obtain licenses, but when a court employee offered to marry them in a nearby courtroom, they seized the opportunity! It's been an almost four-year engagement for Dax and Kristen, who got engaged in 2009, but they famously vowed not to marry until their gay and lesbian friends were afforded the same right. When DOMA and Proposition 8 were overturned in June, though, both took to Twitter with declarations of love and marriage, and now it looks like they sealed the deal. Congratulations to the happy couple!