Kristen Stewart's New Tattoos?
Did Kristen Stewart Get New Tattoos?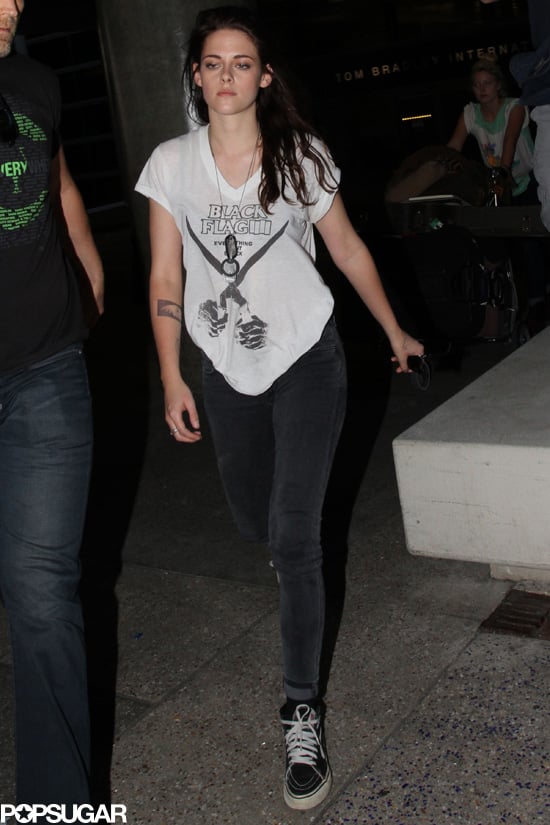 Kristen Stewart fueled speculation that she had gotten new tattoos when she was spotted walking through LAX on Saturday with black designs covering her wrists and hands. The designs included a small crown and a cartoon fish, but the randomness of the placement and design suggests that they might just be washable ink scribbles. She did show off her newest tattoo, a black graphic design inside her right arm, which she got earlier this Summer.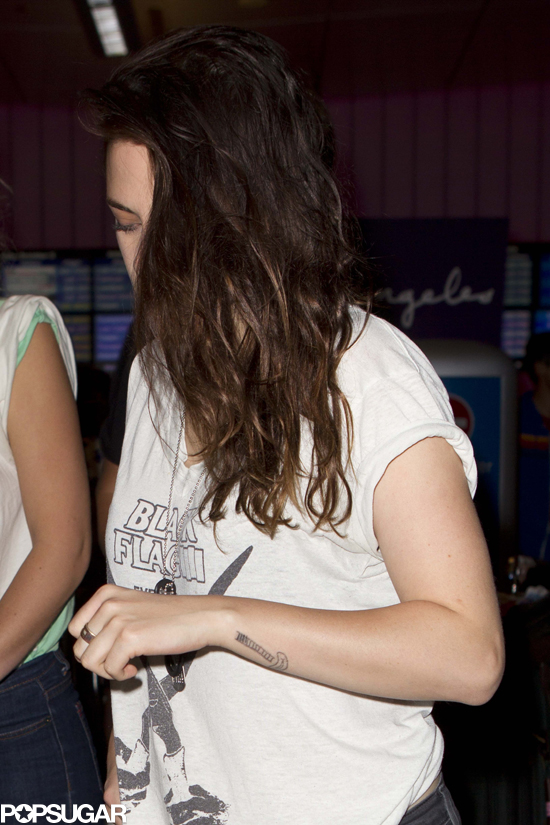 Kristen is back in town while taking a break from filming her newest project, Sils Maria, in Berlin, Germany, and Switzerland. Last week, the actress caused quite the stir online when she stripped down to her underwear to film a swimming scene with costar Juliette Binoche.