Kristen Wiig and Fabrizio Moretti at Knicks Game Together
Are Kristen Wiig and Fabrizio Moretti Back On?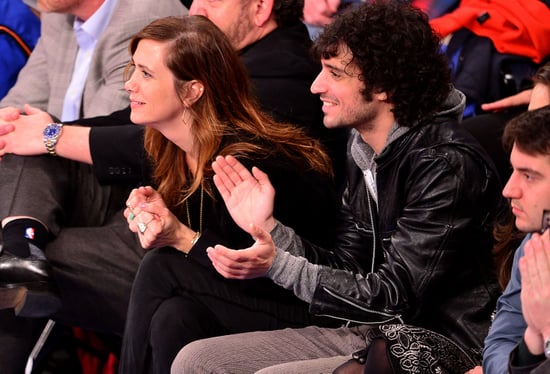 Former couple Kristen Wiig and Fabrizio Moretti may be giving things another try! The exes sat courtside together at Madison Square Garden to watch the New York Knicks play the Minnesota Timberwolves on Sunday. And though they didn't show as much PDA as Mary-Kate Olsen and Olivier Sarkozy, who were also at the game, Kristen and Fabrizio did seem to be staying close while cheering on the team. This is the first time we've spotted the actress and Strokes drummer out together since they called it quits in July after dating for almost two years. At the time of their split, a source said that the breakup "was very amicable and they will remain friends." That being said, we'll have to wait and see whether the two are back together for real or if they're just staying close as pals. In the meantime, Kristen did have another man by her side at the New York Film Festival last month; she walked the red carpet with costar Ben Stiller at the premiere of their movie The Secret Life of Walter Mitty.