Kristin Cavallari Confirms She's Joining The Hills
Kristin Cavallari Is Already Stirring Up Drama on The Hills
There was talk of Kristin Cavallari joining The Hills when she conveniently caught the bouquet at Heidi and Spencer's wedding a few weeks ago. Now she has confirmed the news, and is wasting no time talking about how she'll be an asset to the show — while making a few catty comments about Lauren along the way. Here's more: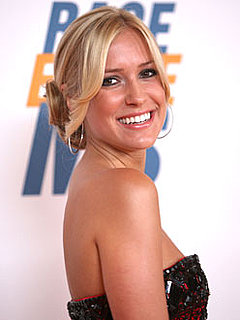 On why she's joining: "It's a TV show. I'm not going into it like, 'I'm going to make great friendships with these people.' It's work! And drama sells. I think that's why they're bringing me in, because I know what works."
On introducing Heidi and Spencer: "It's so funny. I guess it was 4 years ago. I was dating Brody and Spencer was Brody's best friend. I had known Heidi when she was friends with Lauren when we were still filming Laguna Beach. Heidi was like, 'Hook me up with someone. I wanna meet a guy.' And Brody and I were kinda like, 'Well, maybe Spencer?' We'll see what happens.' So we all went on a double date and they just hit it off right away and now they're married."
On how she's different from LC: "I'm a completely different person than Lauren. I have a lot more energy. I'm more outgoing. I'm a little more spontaneous. And she has a boyfriend so she's not dating on the show. I'm very open to dating and finding a guy."
You guys were split about whether you'd like to see her on the reality show, but Heidi already thinks Kristin will make the show ten times better. We'll see how it all plays out as the cast begins to say goodbye to Lauren and welcome the Laguna Beach alum to her new reality show home.