LA Gets Its Very Own Pink Taco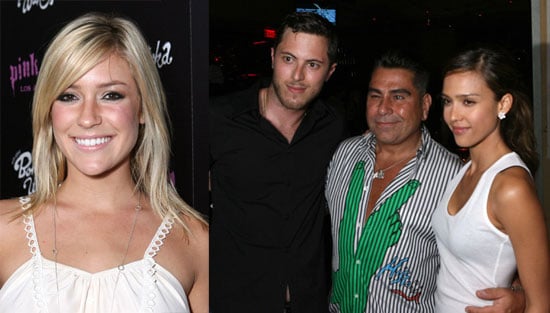 0
LA Gets Its Very Own Pink Taco
Remember last summer, when Lindsay had her little fling with Harry Morton and they were together every second? Well, he's back on our radar, and this time he was opening up the LA branch of his maturely named Pink Taco Mexican food chain. Sigh. Jessica Alba tagged along with who I can only assume are Cash's friends, while more C-List starlets like Kristin Cavallari and Kimberly Stewart walked the red carpet. Harry never seemed like a terrible guy, in fact he kinda kept Lohan grounded for a little. Just think -- maybe she wouldn't have gotten in all this trouble if she stayed with him.
To see more pics, including Stephanie Tanner all grown up just
Images include Kristin Cavallari, Jessica Alba, Kimberly Stewart, Jodie Sweeten, Amy Smart, Kevin Connolly and Harry Morton.