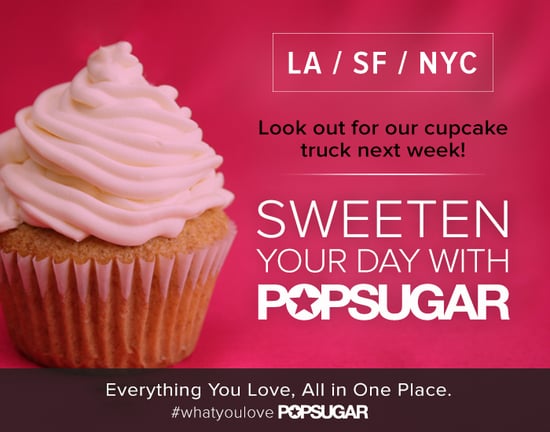 To celebrate our new live show, POPSUGAR LIVE!, and our new shopping site, POPSUGAR Shopping, we are bringing sweets your way! POPSUGAR will be delivering cupcakes this week in New York, Los Angeles, and San Francisco. Be on the lookout today, tomorrow, and Wednesday for our truck traveling the streets of your city.
Want a special POPSUGAR delivery? Tweet and Instagram @POPSUGAR #whatyoulove and tell us where you want our cupcake truck to stop in your city.
POPSUGAR is everything you love (including cupcakes!), all in one place.
Tweet #whatyoulove
To make your day even sweeter be sure to enter for a chance to win amazing luxury prizes here!