Ladies Like Carrie, Nicole, Taylor Shine in Vegas at ACMs
The big bright stars of country music came together in Las Vegas last night for the Academy of Country Music Awards. Nicole Kidman stood out on the red carpet, laughing with Keith Urban in her daring dress, while the young ladies in the circuit like Taylor Swift and Carrie Underwood lightened things up in their gorgeous gowns. Miley Cyrus looked surprisingly demure with her dad on her arm instead of boyfriend Justin Gaston. Inside the show it was all eyes on the ladies still as Carrie took home the biggest award of the night — entertainer of the year. She said, "I've had a lot of good moments in the last four years. This one takes the cake!" before giving cute a shout-out to her NHL boyfriend Mike Fisher.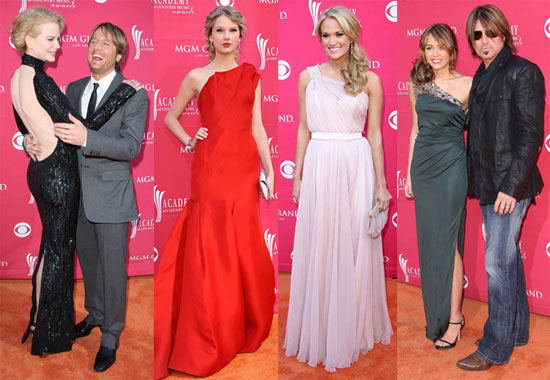 Matthew McConaughey is new in the music scene, but he fits right in joking on stage about not losing his shirt while in Vegas and sitting in the audience with Camila Alves. Performers included Miley Cyrus, Taylor Swift, Keith Urban and more. Jamie Foxx is a frequent award show attendee and this time he took the chance to talk about change with Barack Obama in the White House and formerly-known-as-Hootie, Darius Rucker, on the country charts. Despite recent alleged affair controversy, LeAnn Rimes took the stage to accept a humanitarian award. Check out the full list of winners here and all the photos of the fun night below.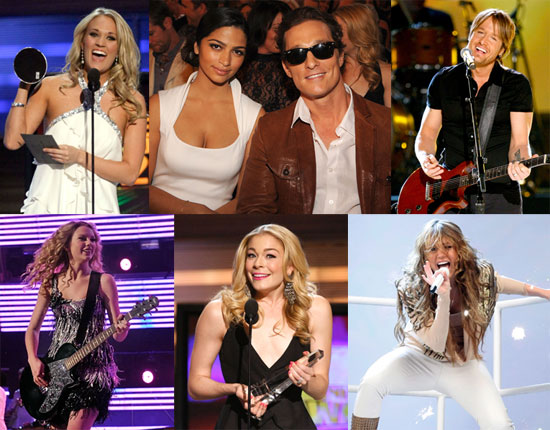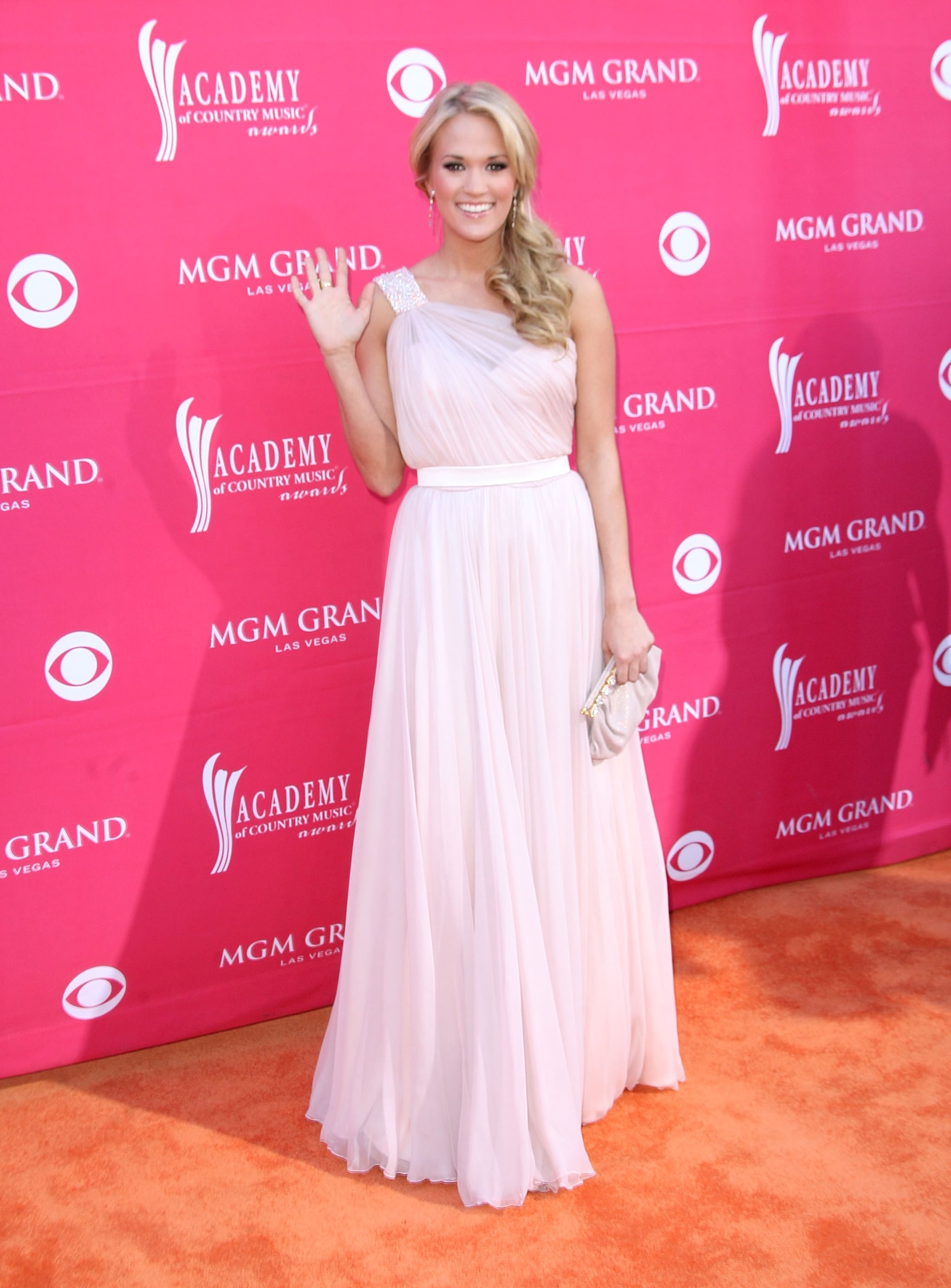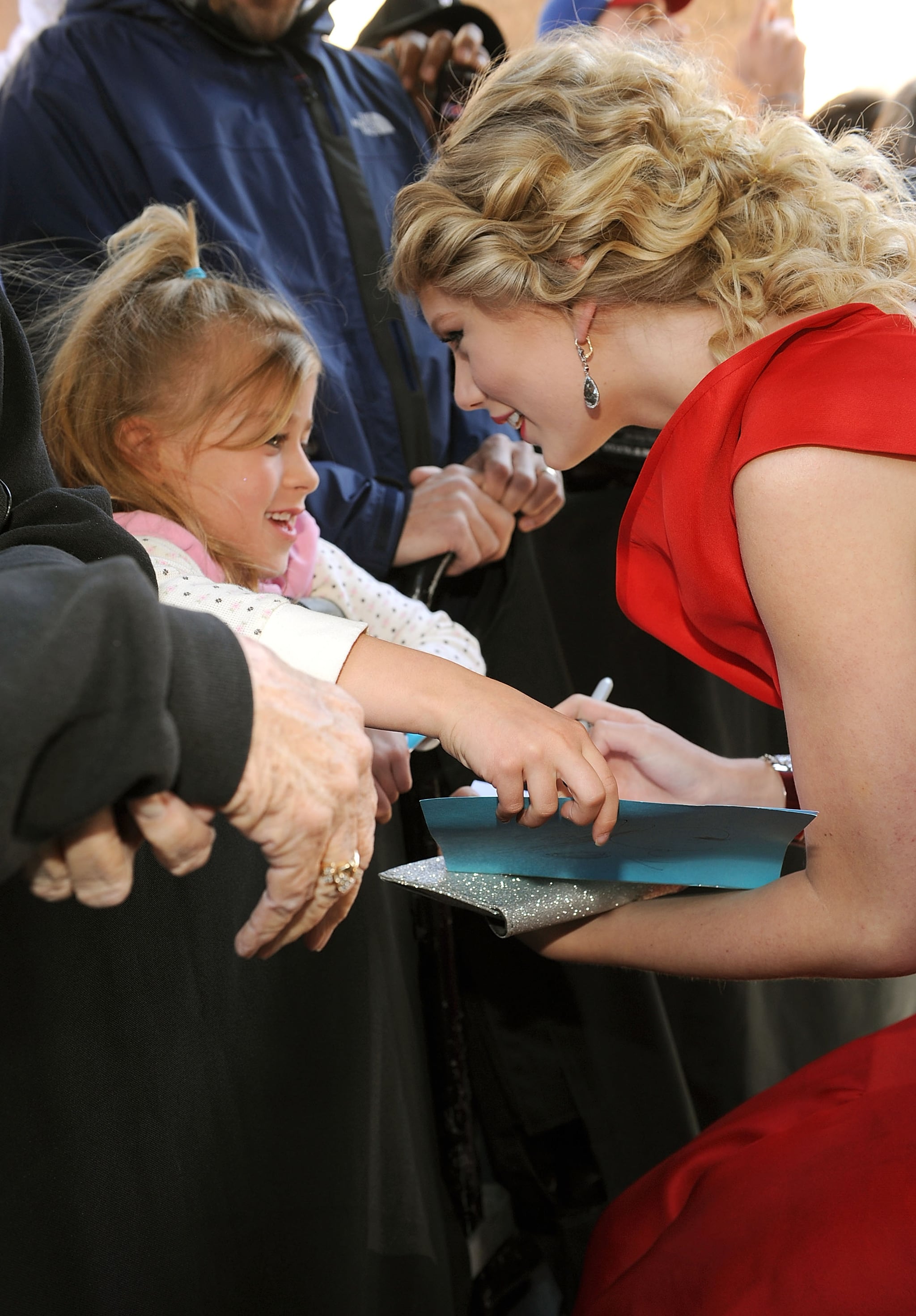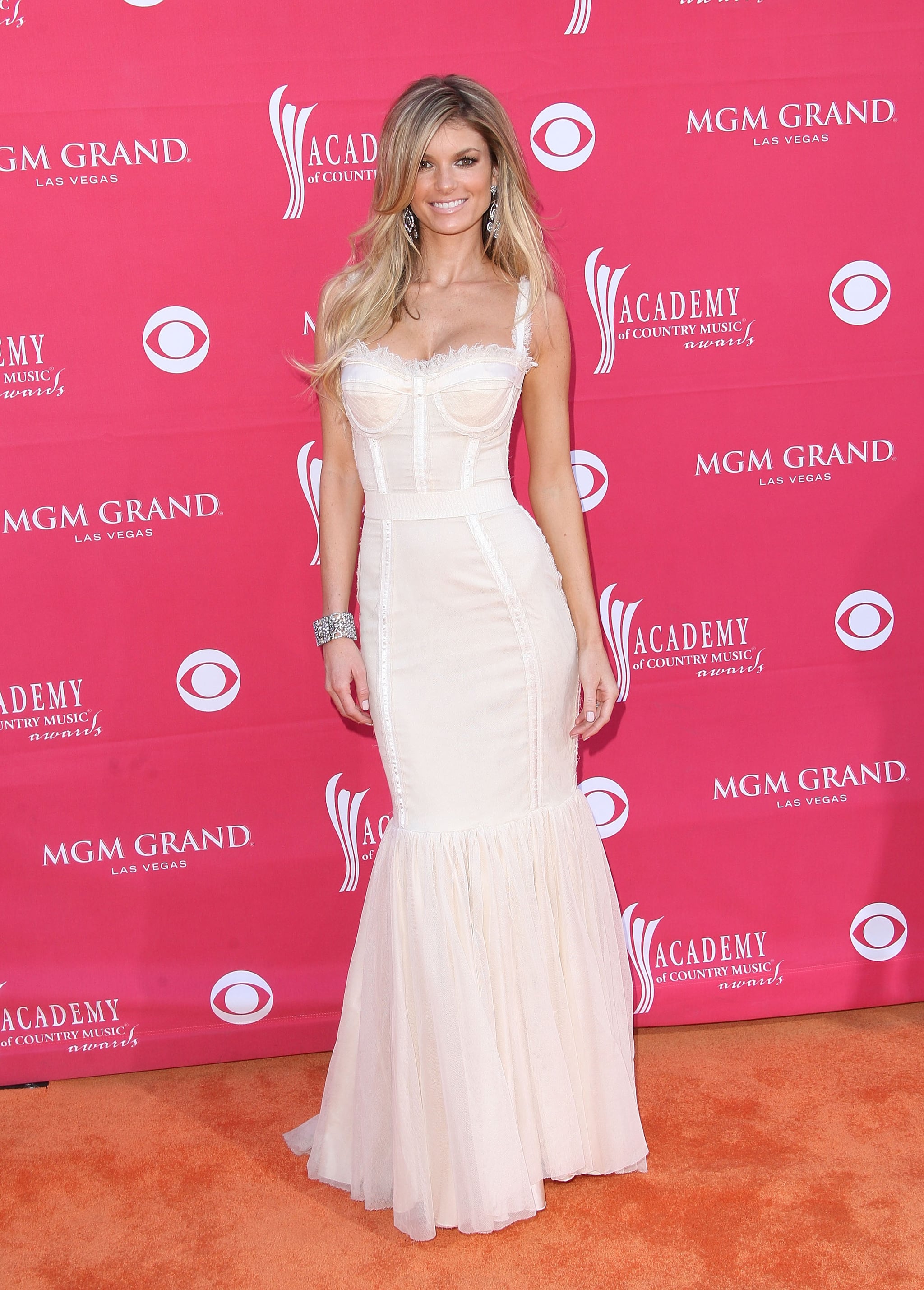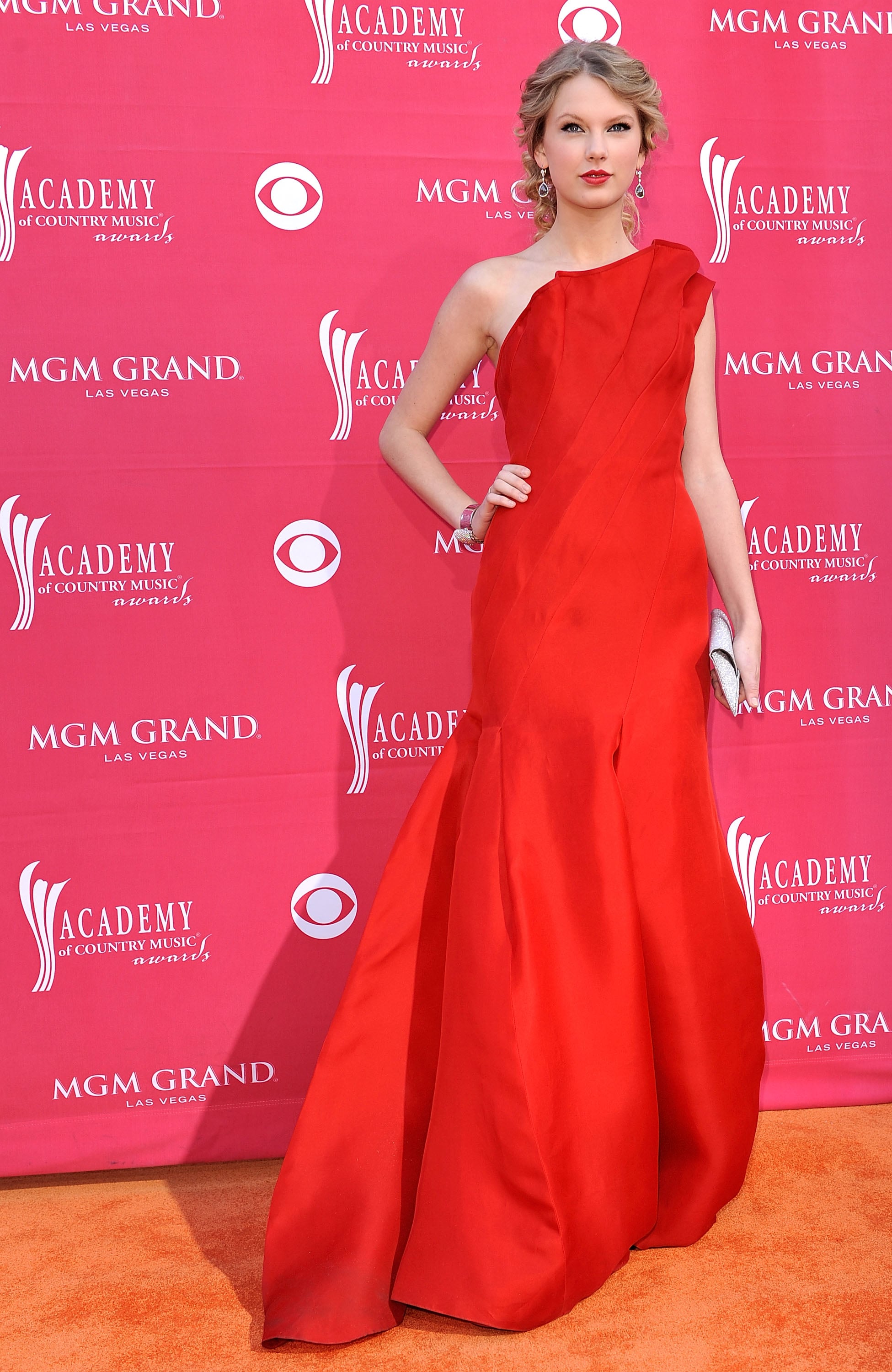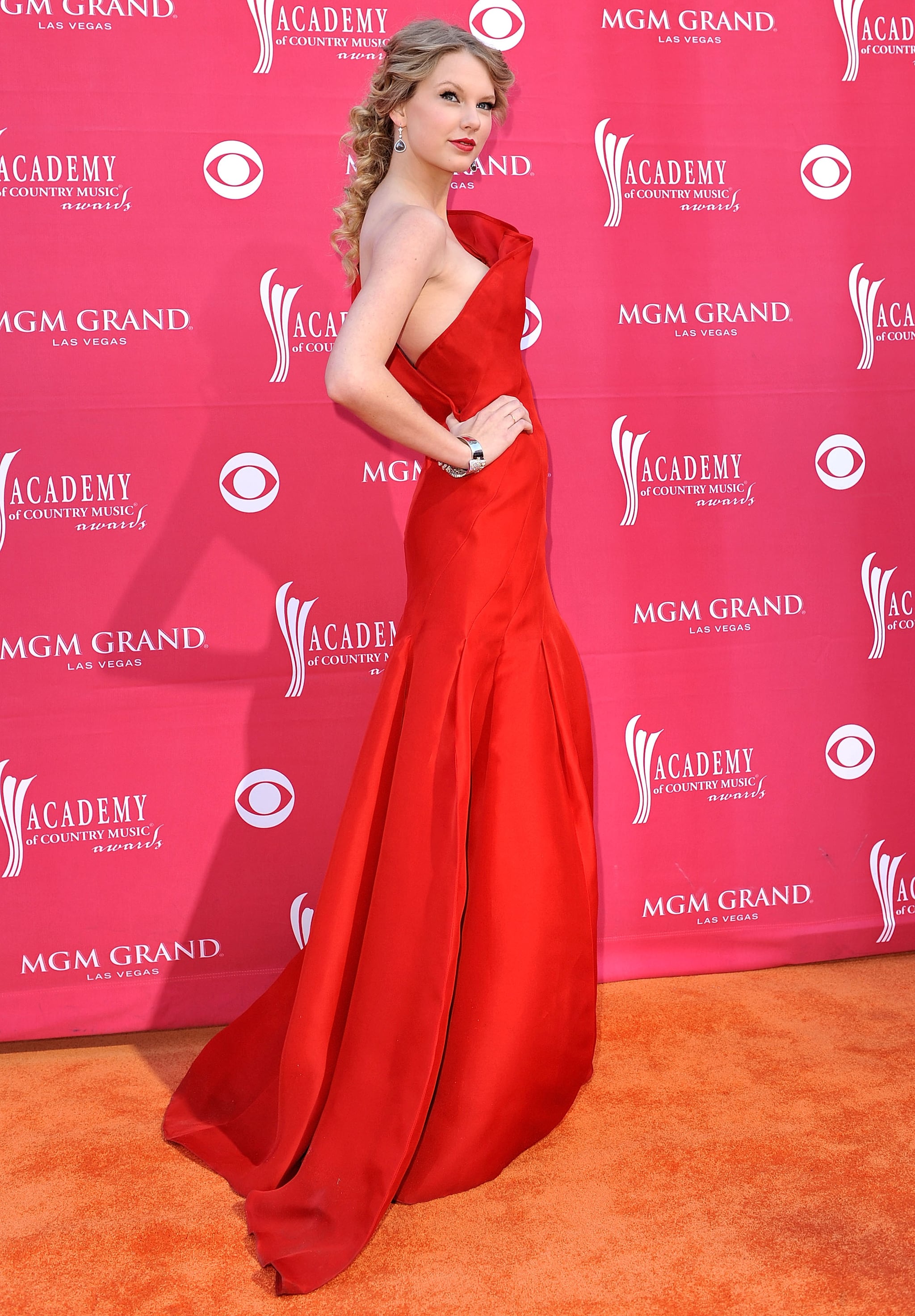 To see more from the red carpet and show including LeAnn Rimes, Taylor Swift, Julianne Hough, Jennifer Love Hewitt, Jamie Kennedy and many others just read more.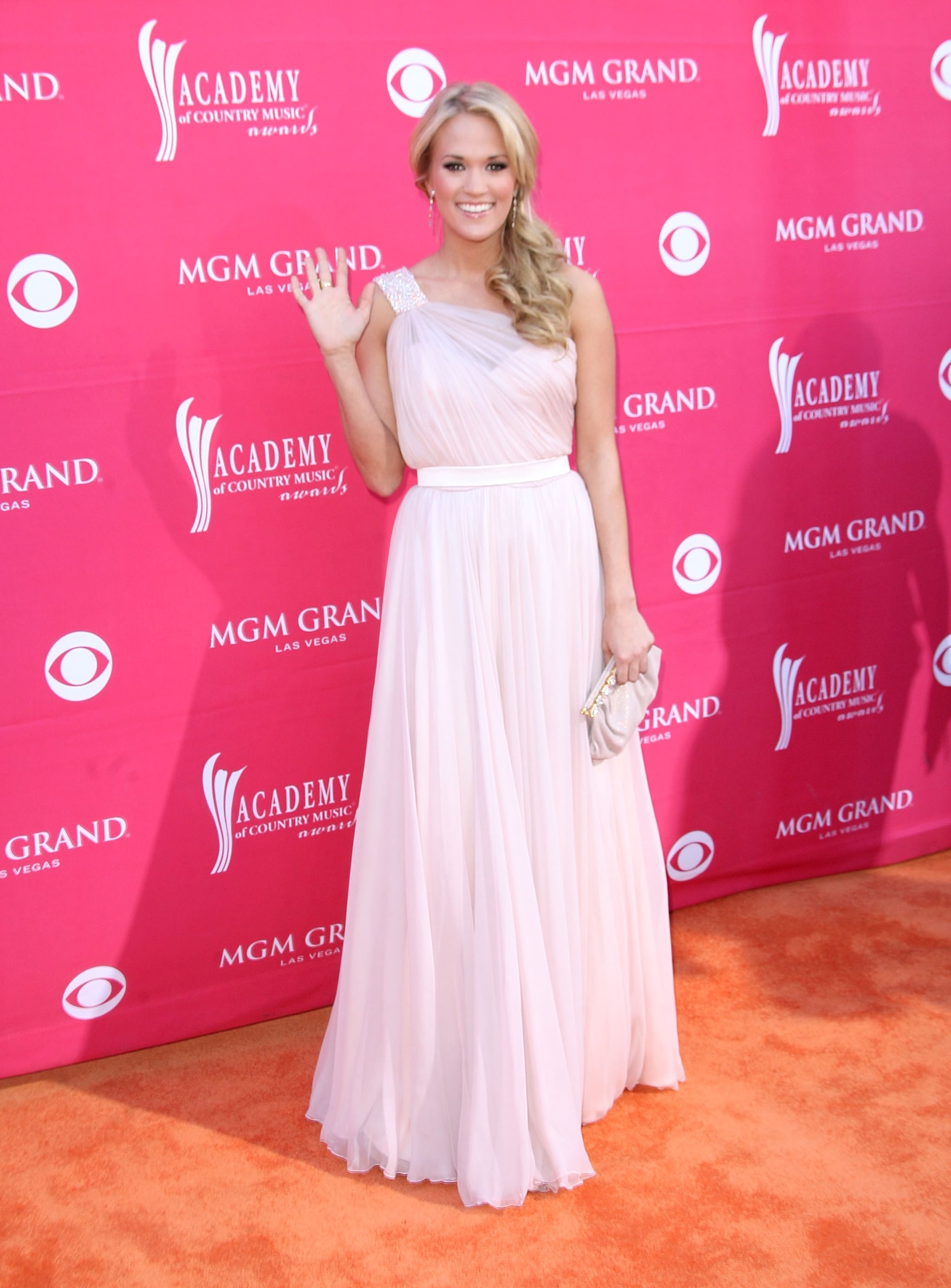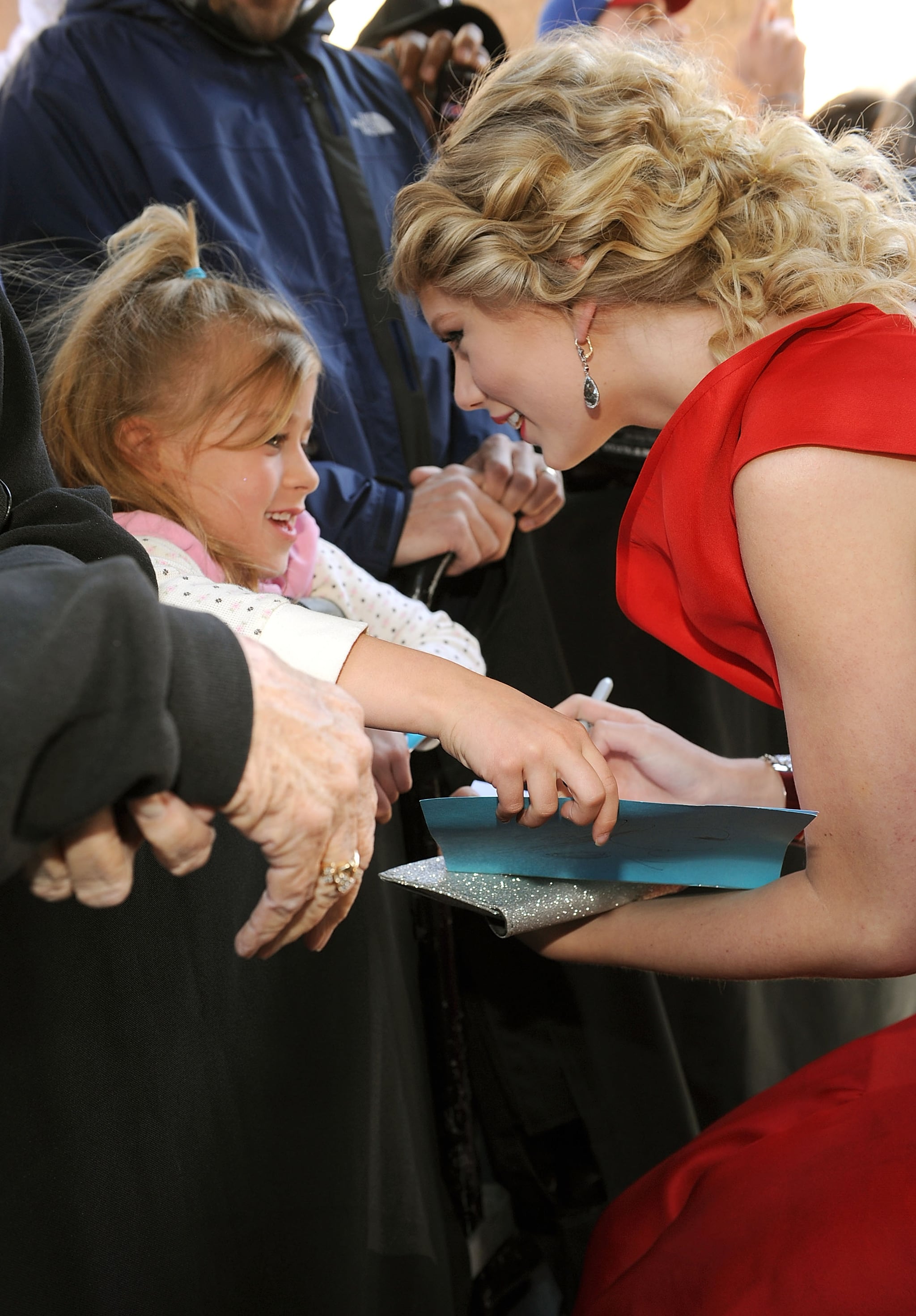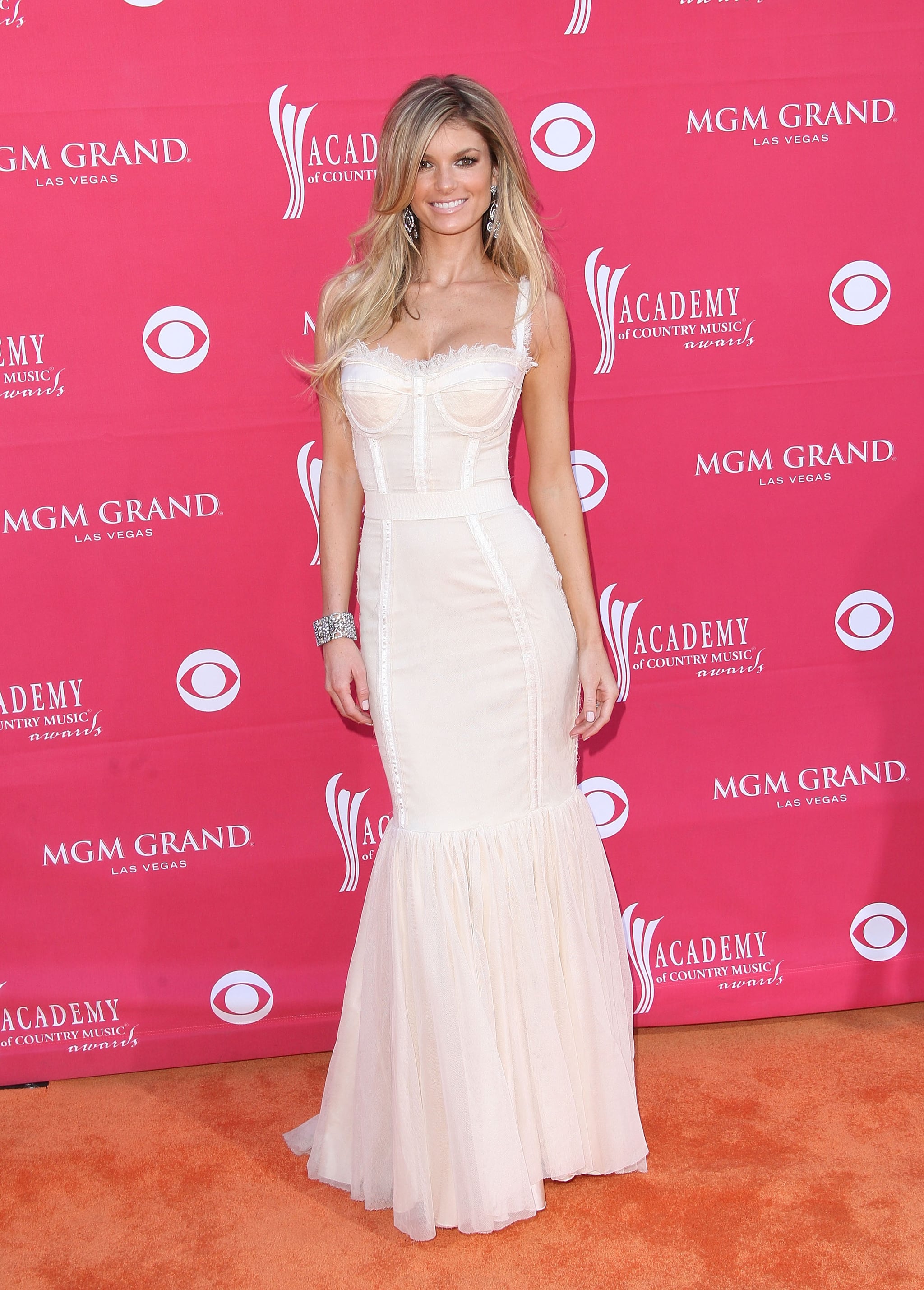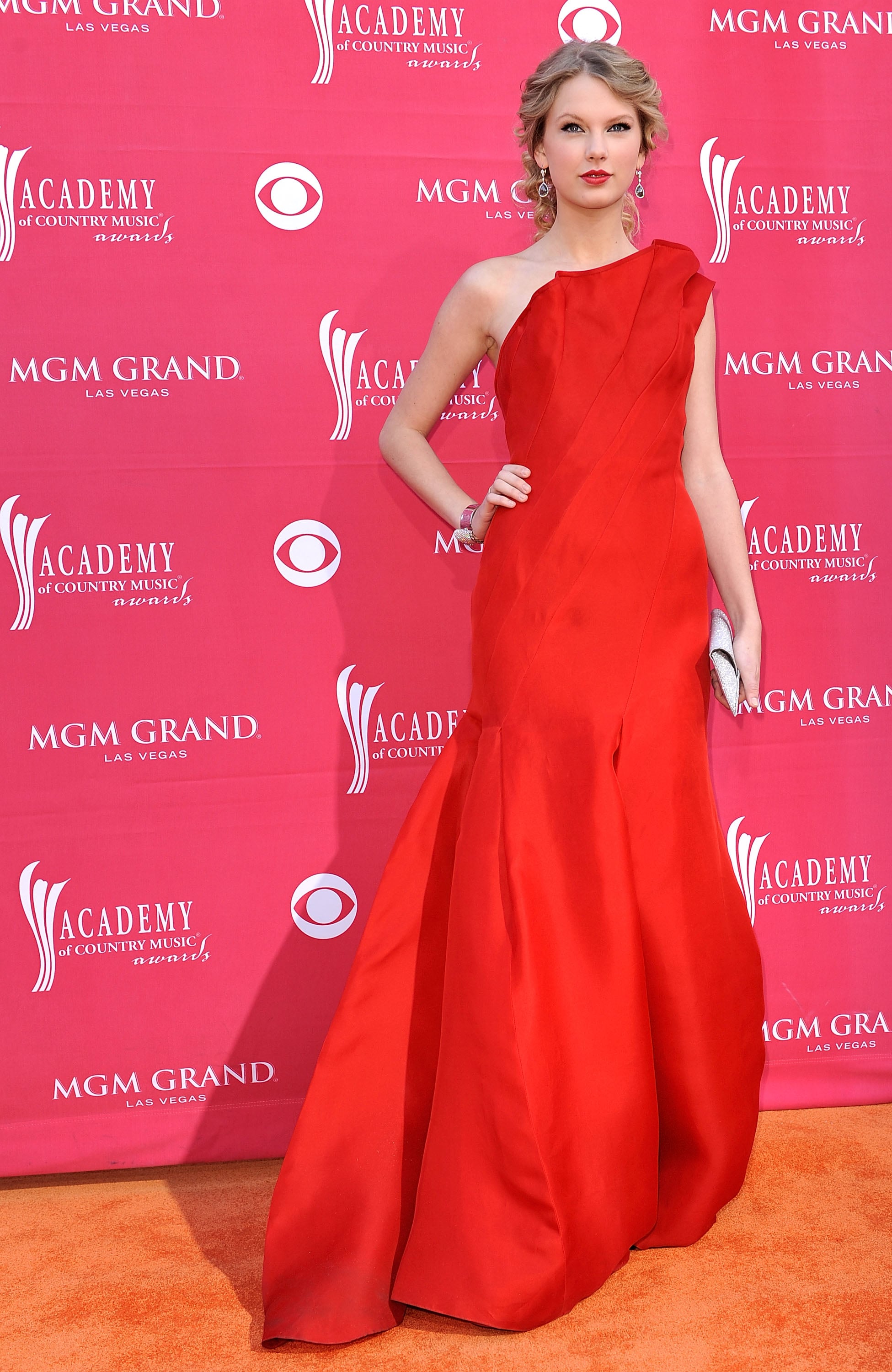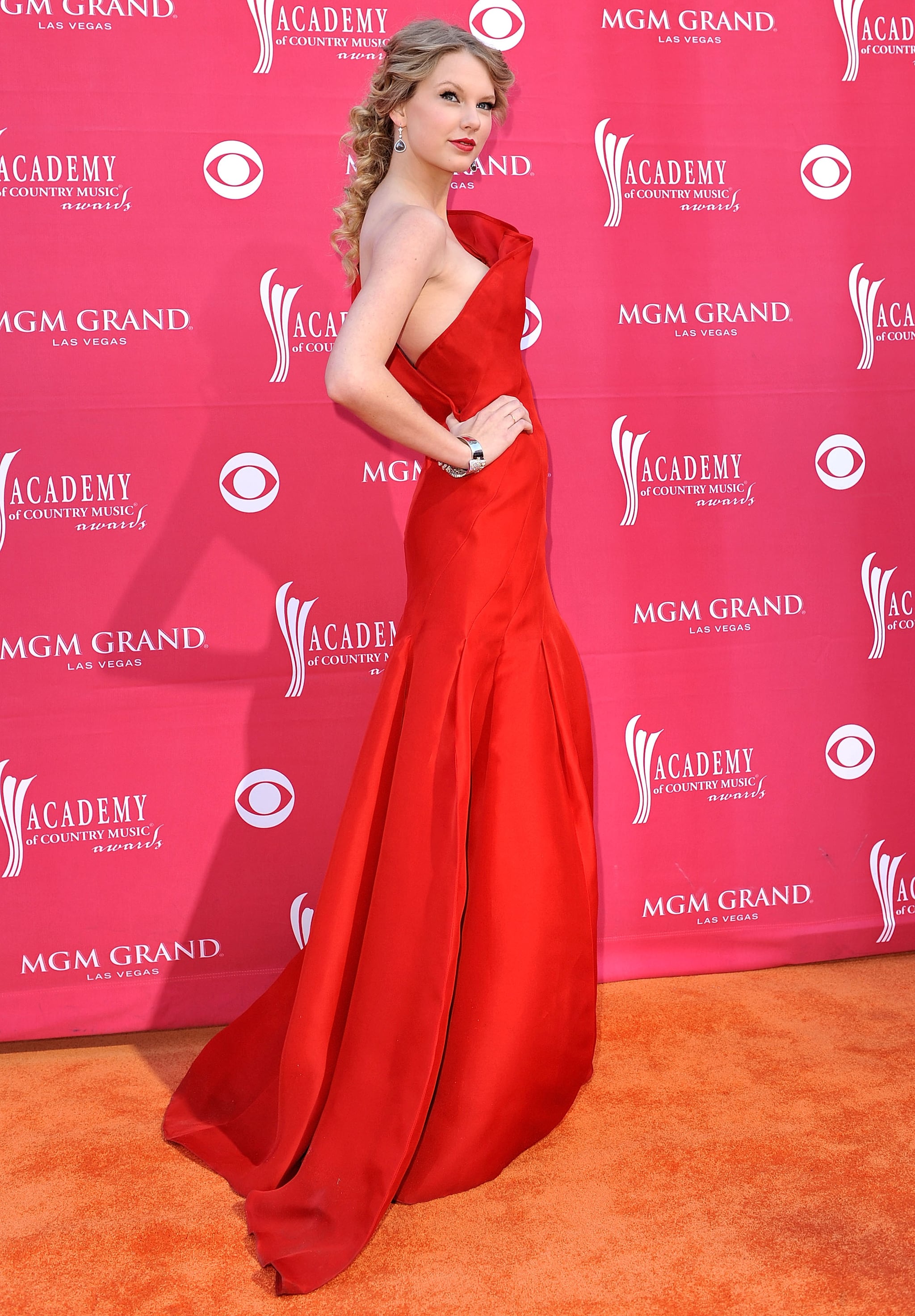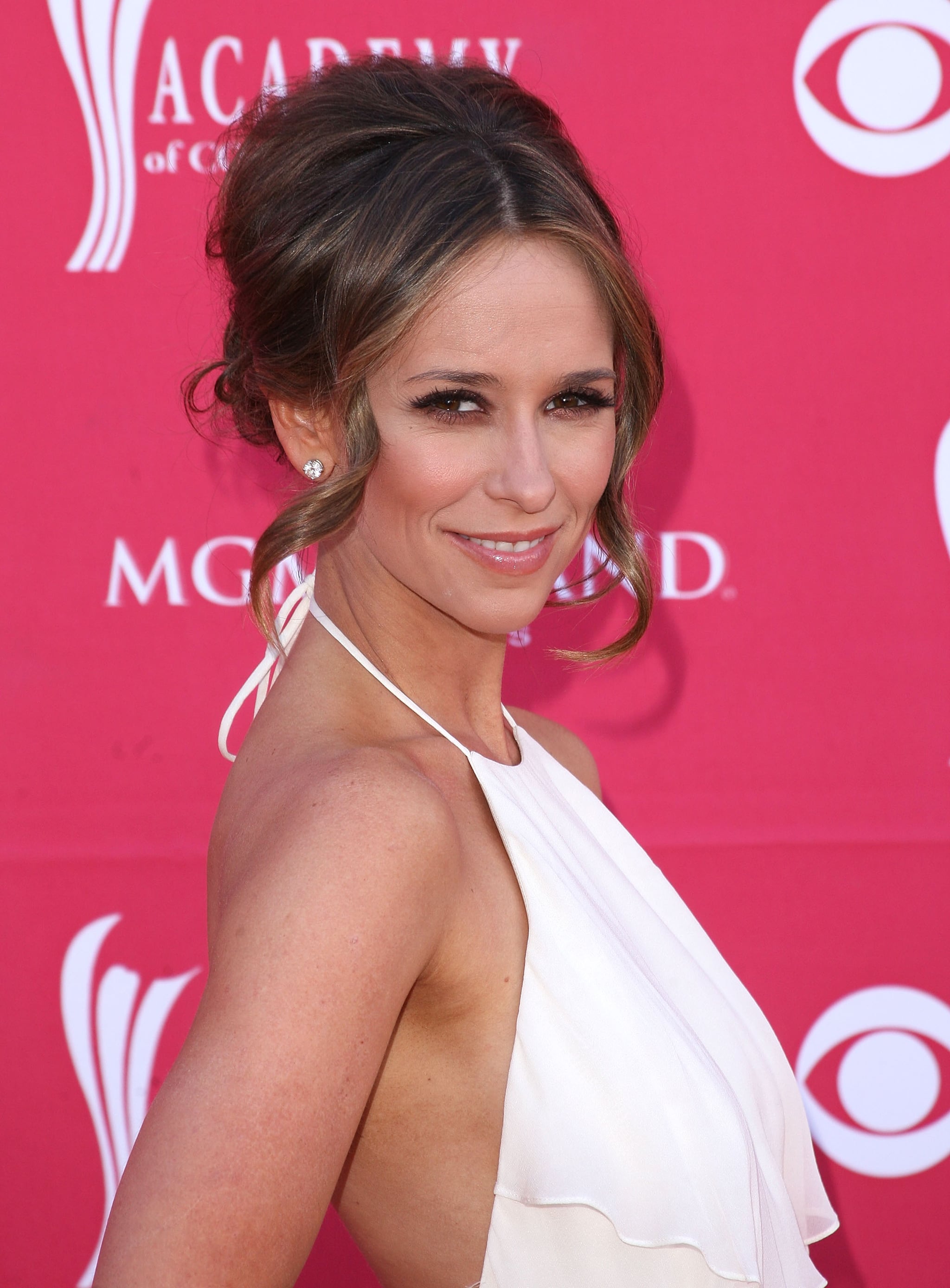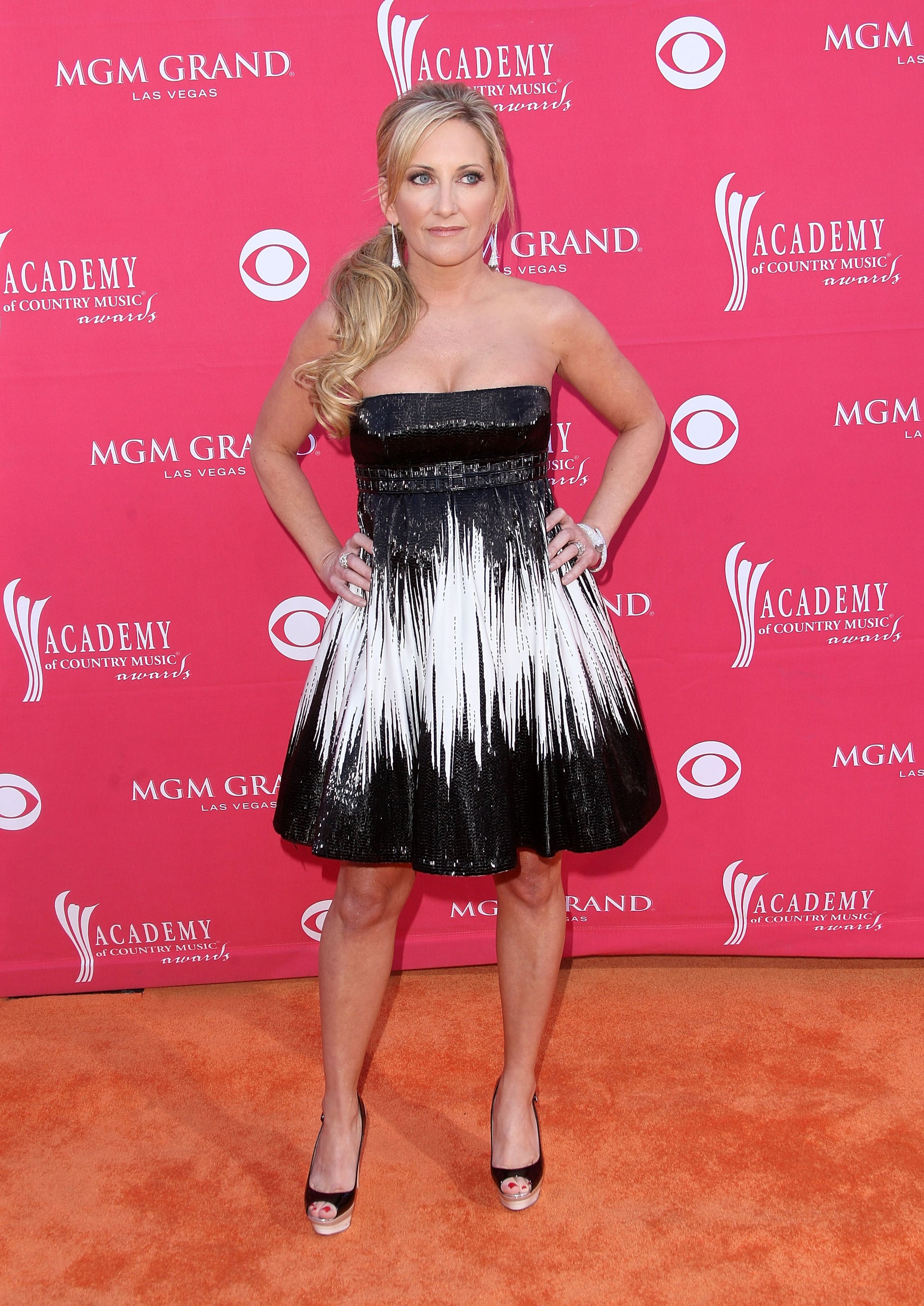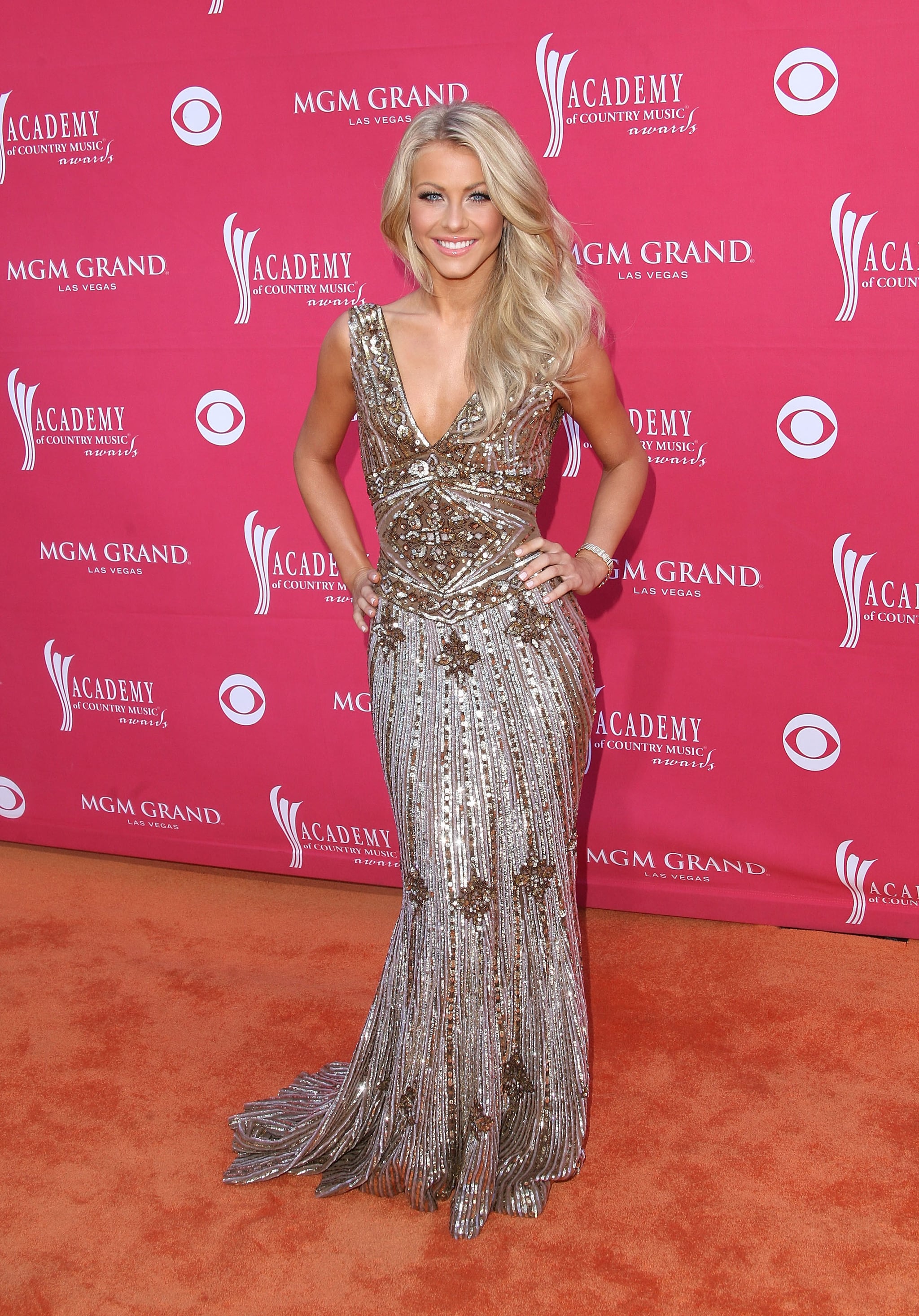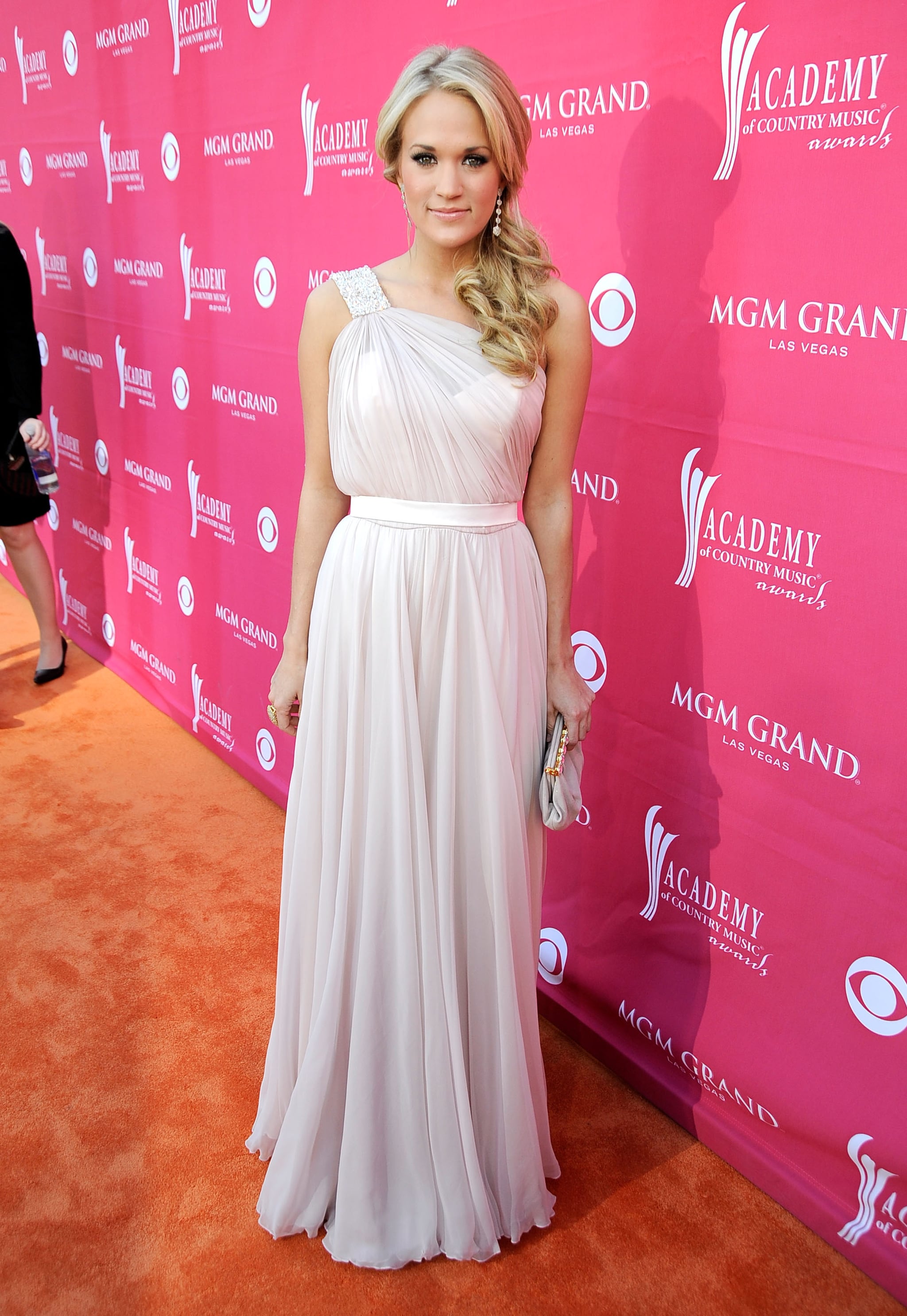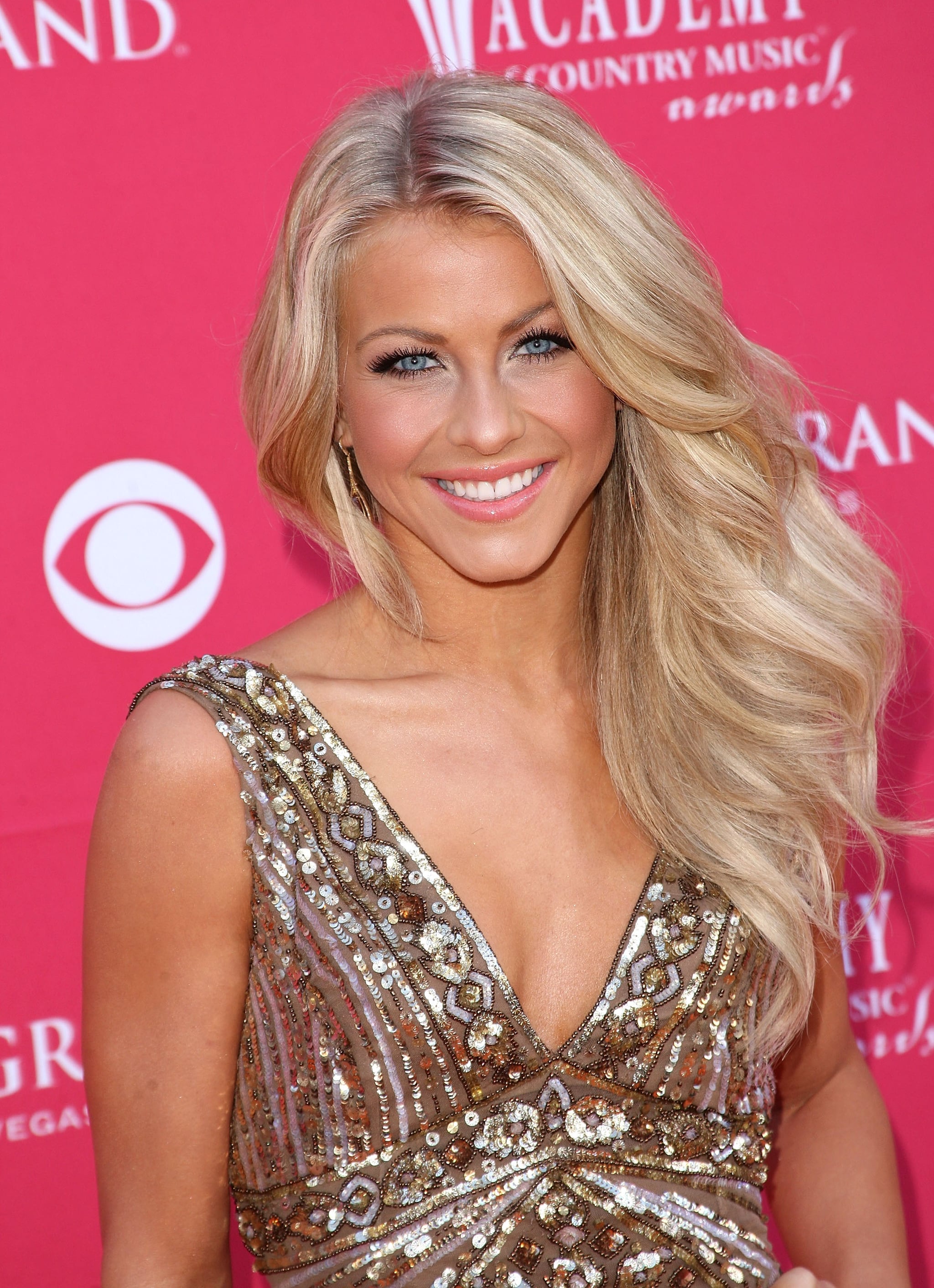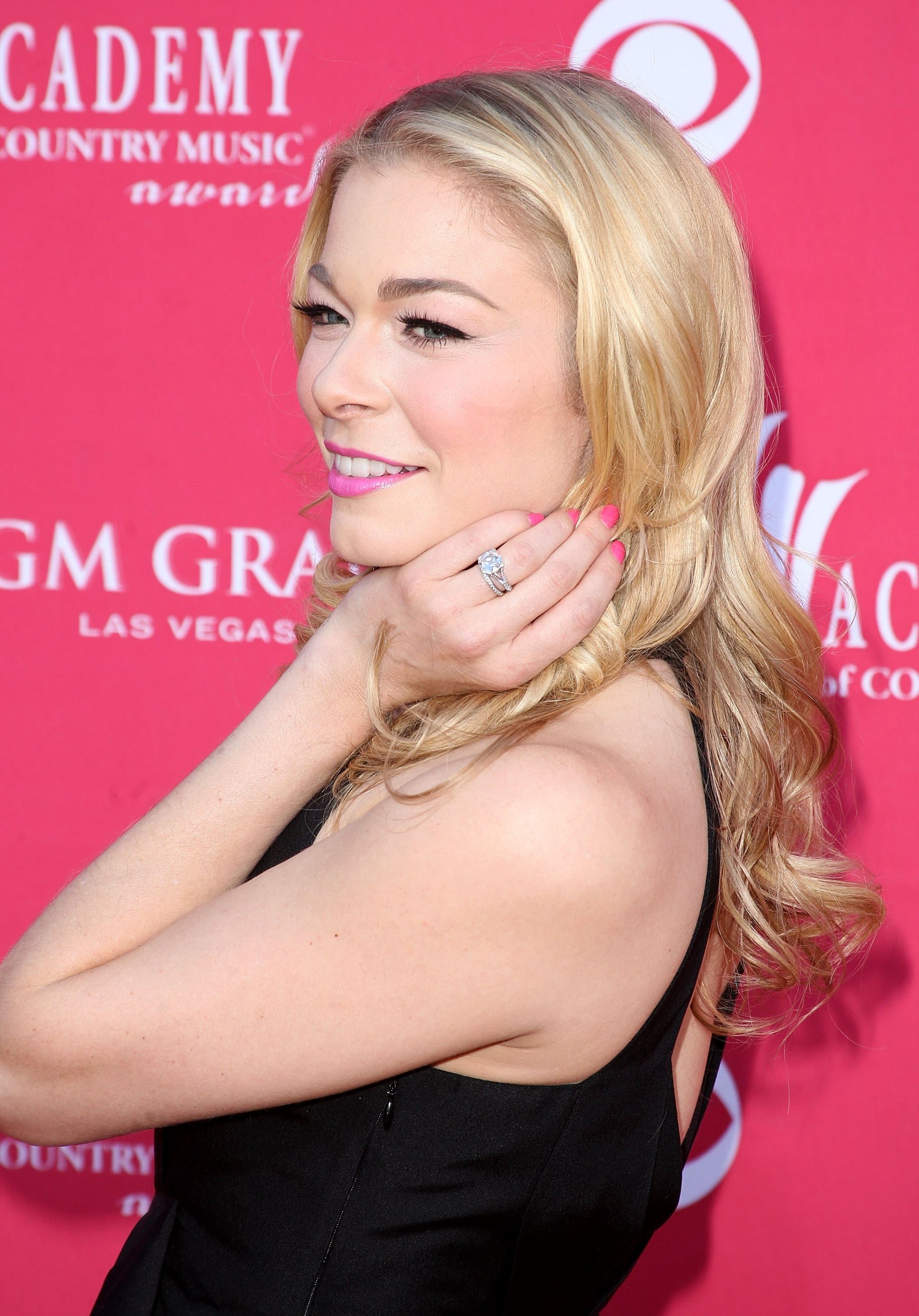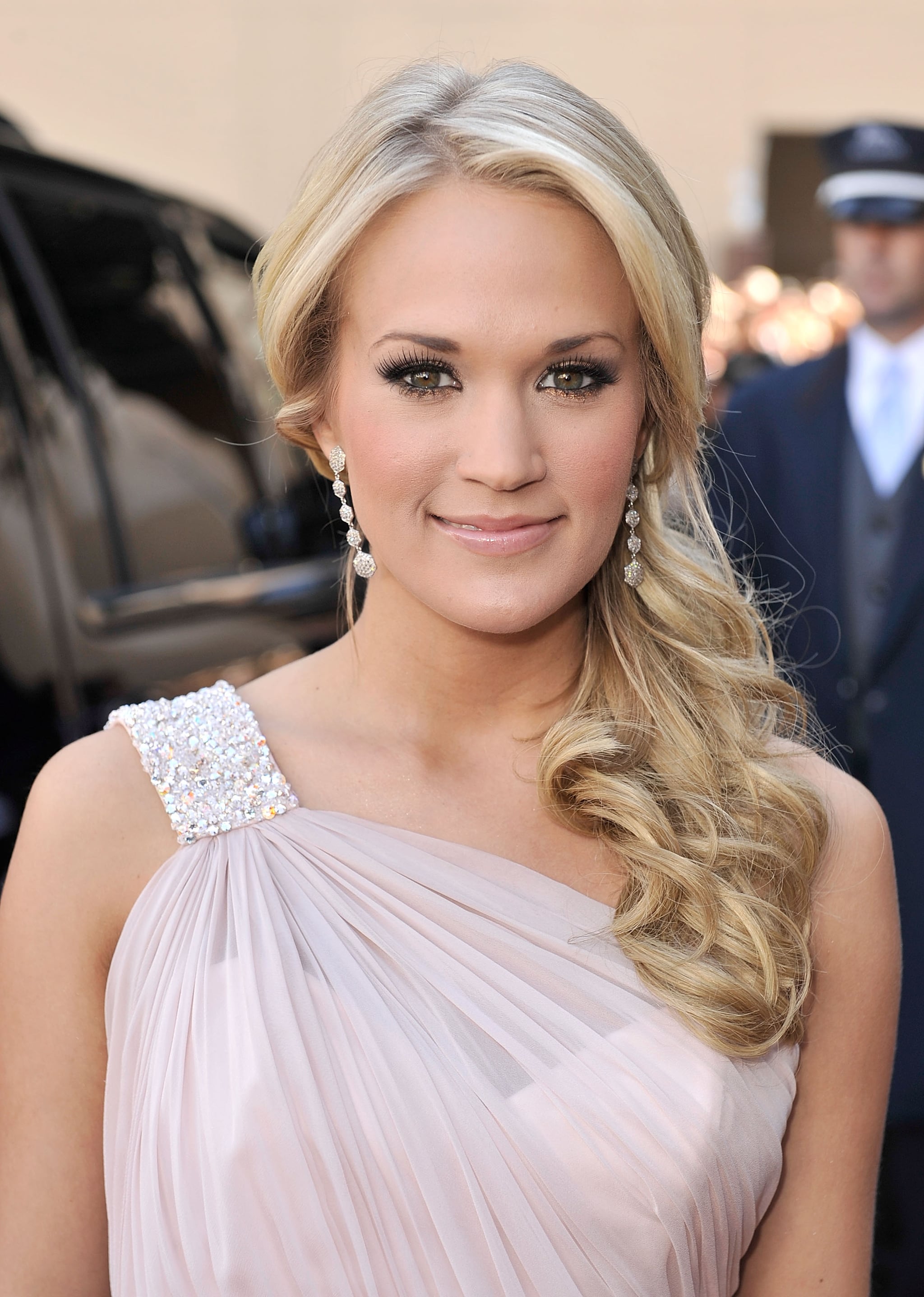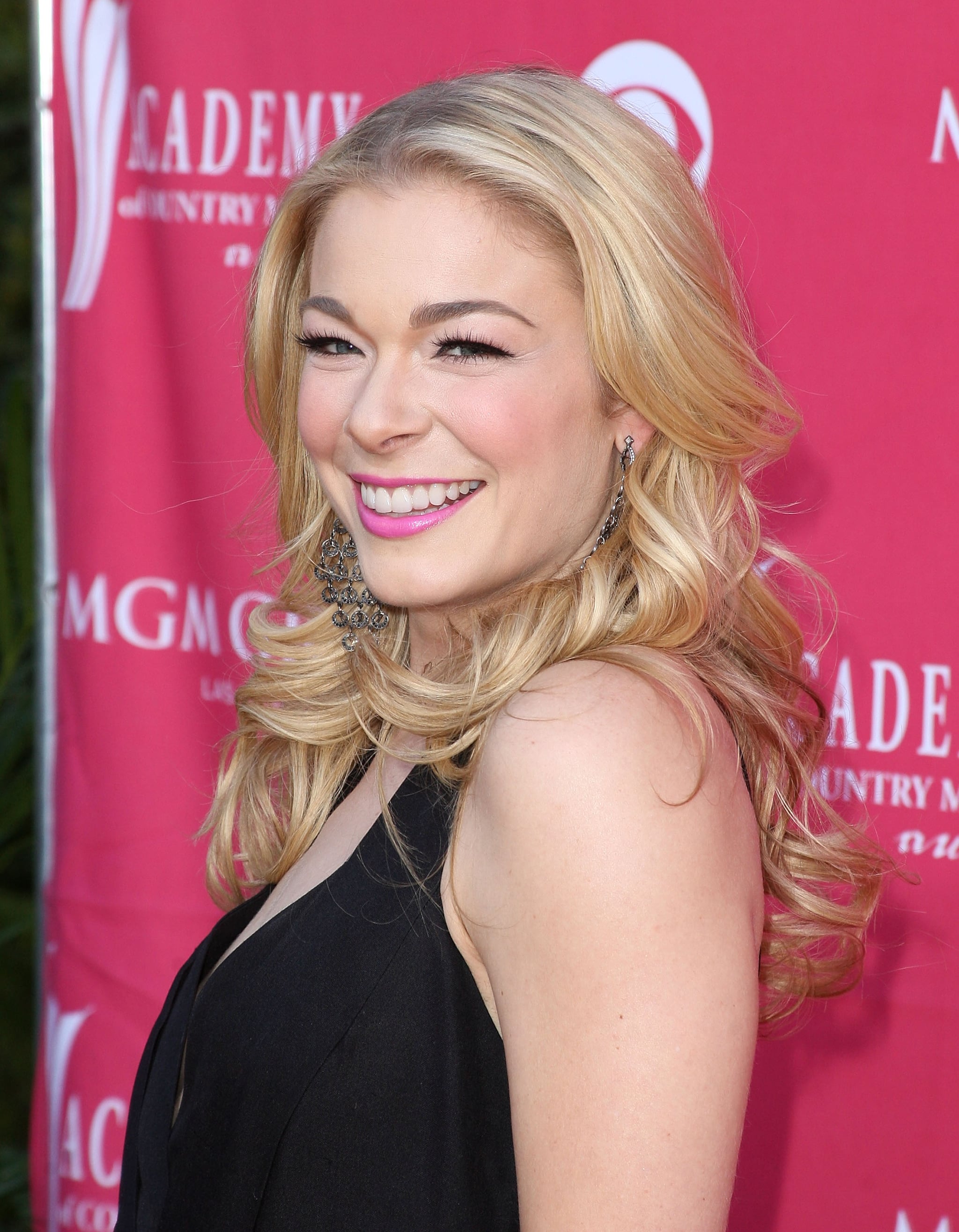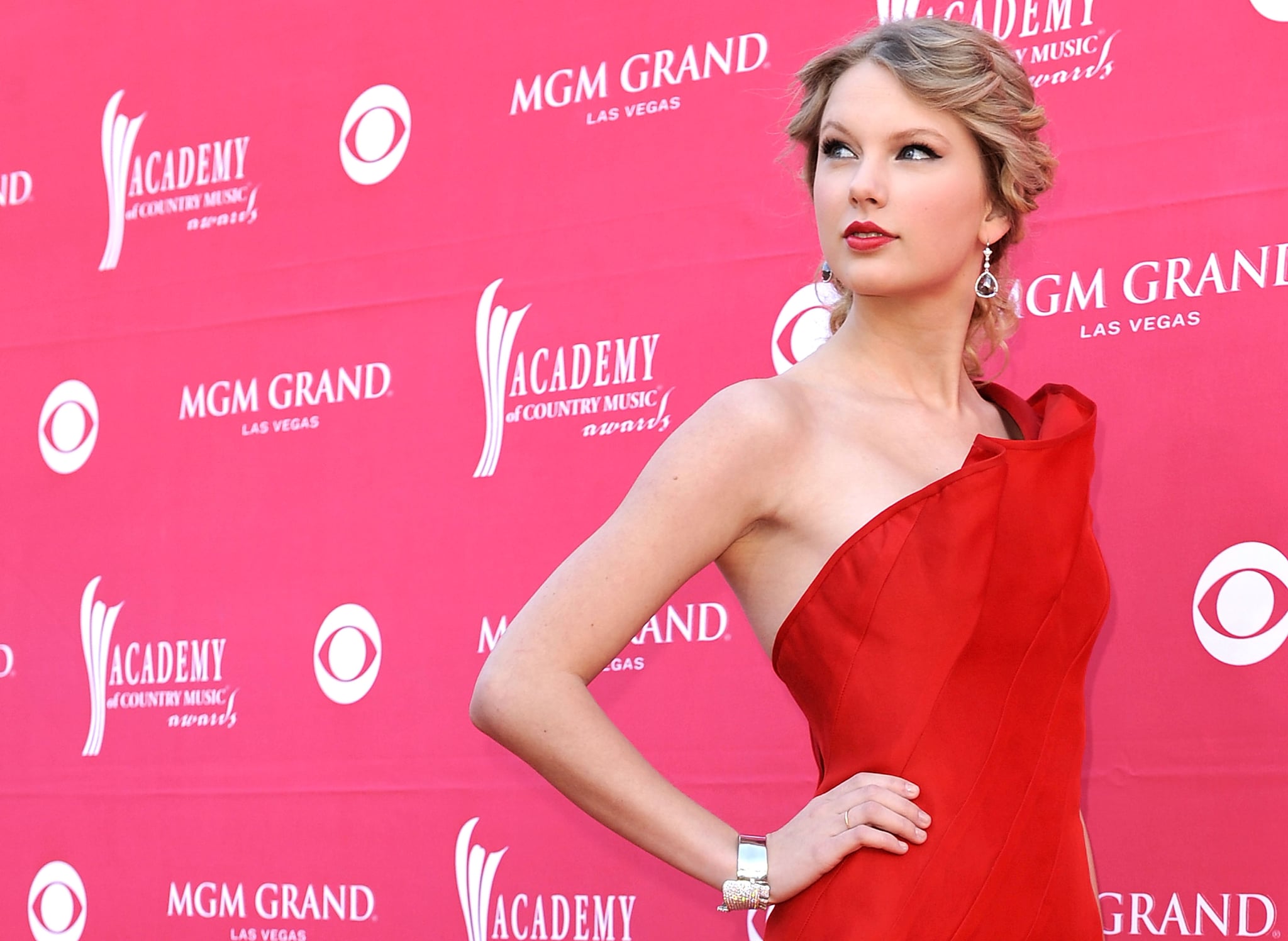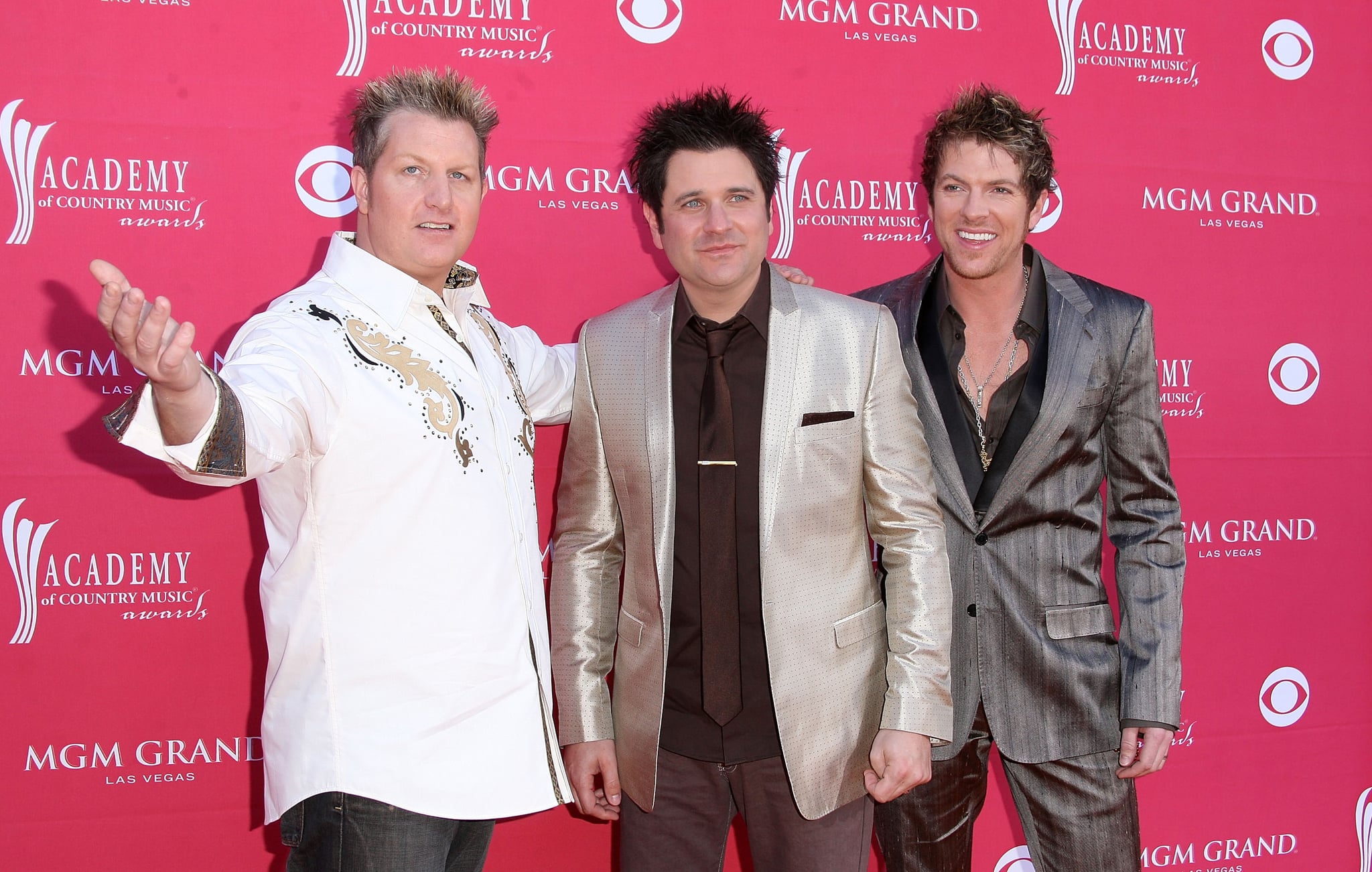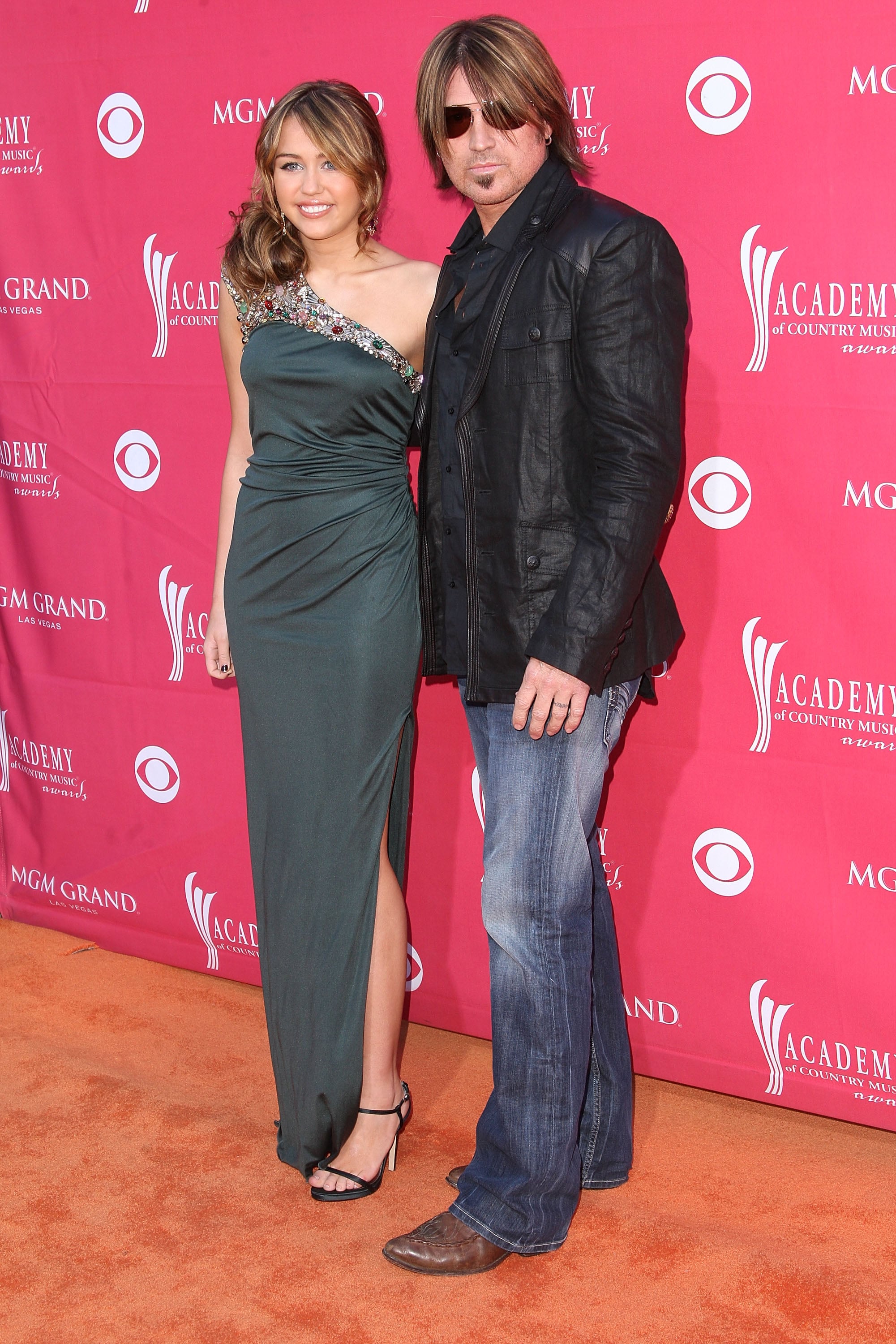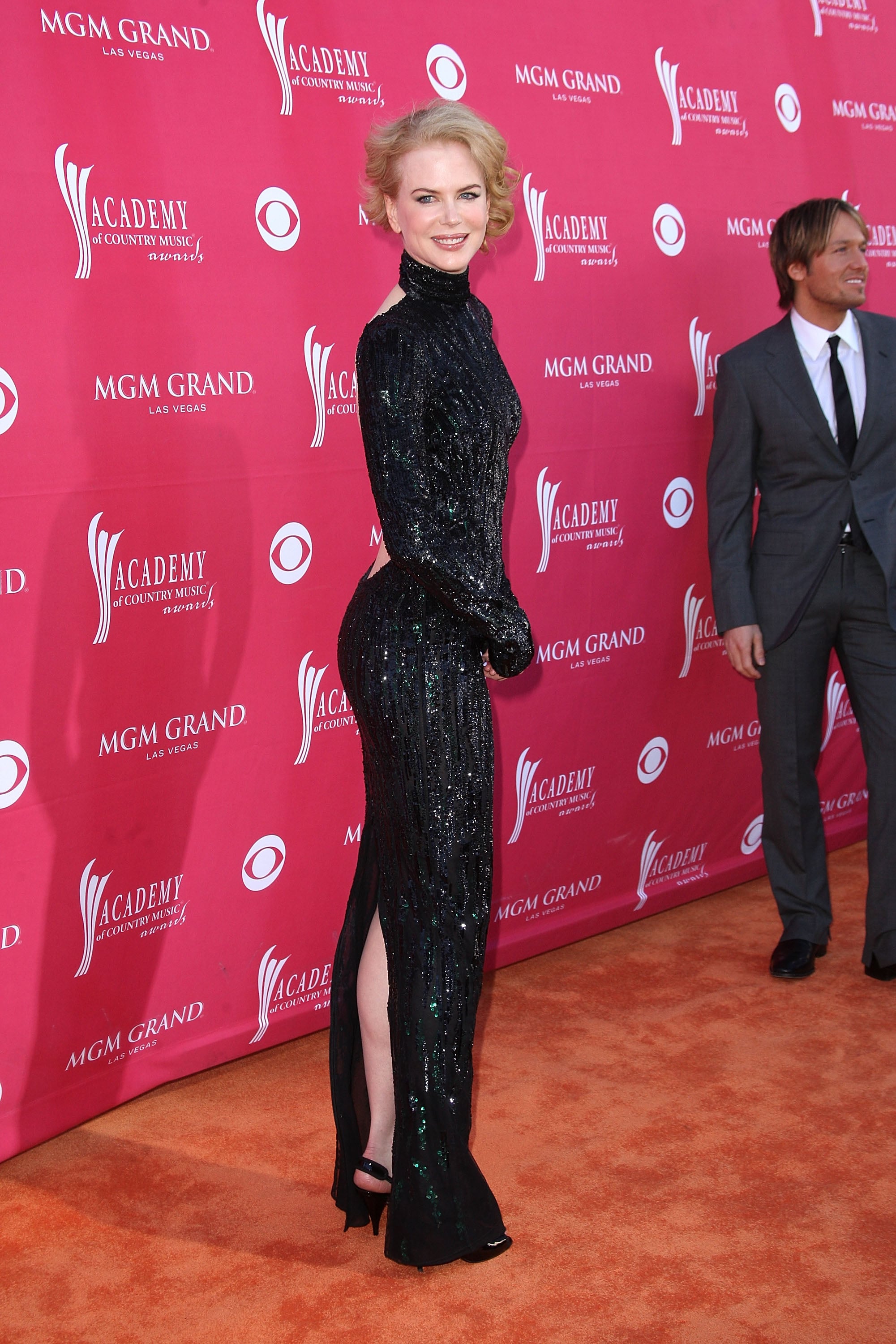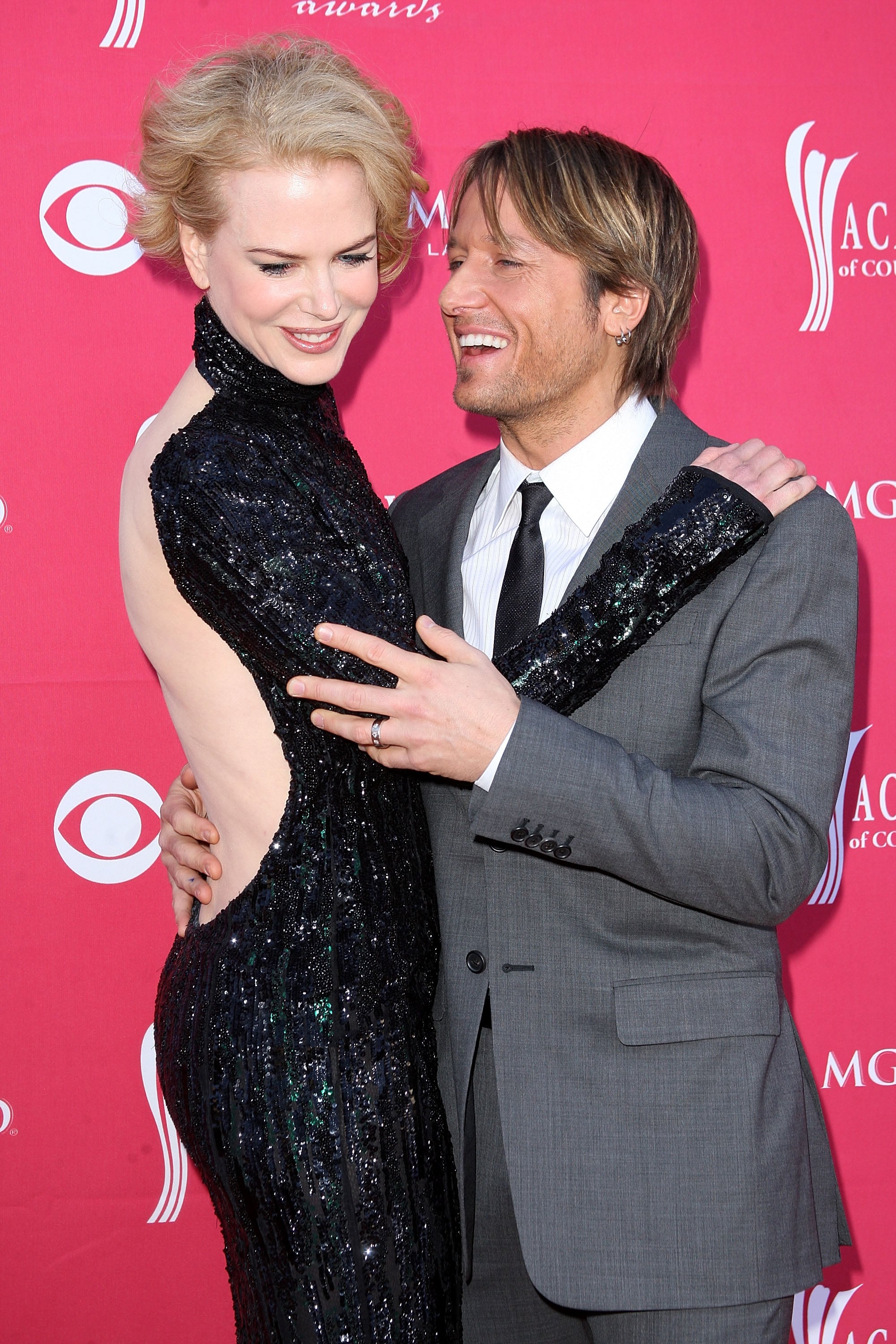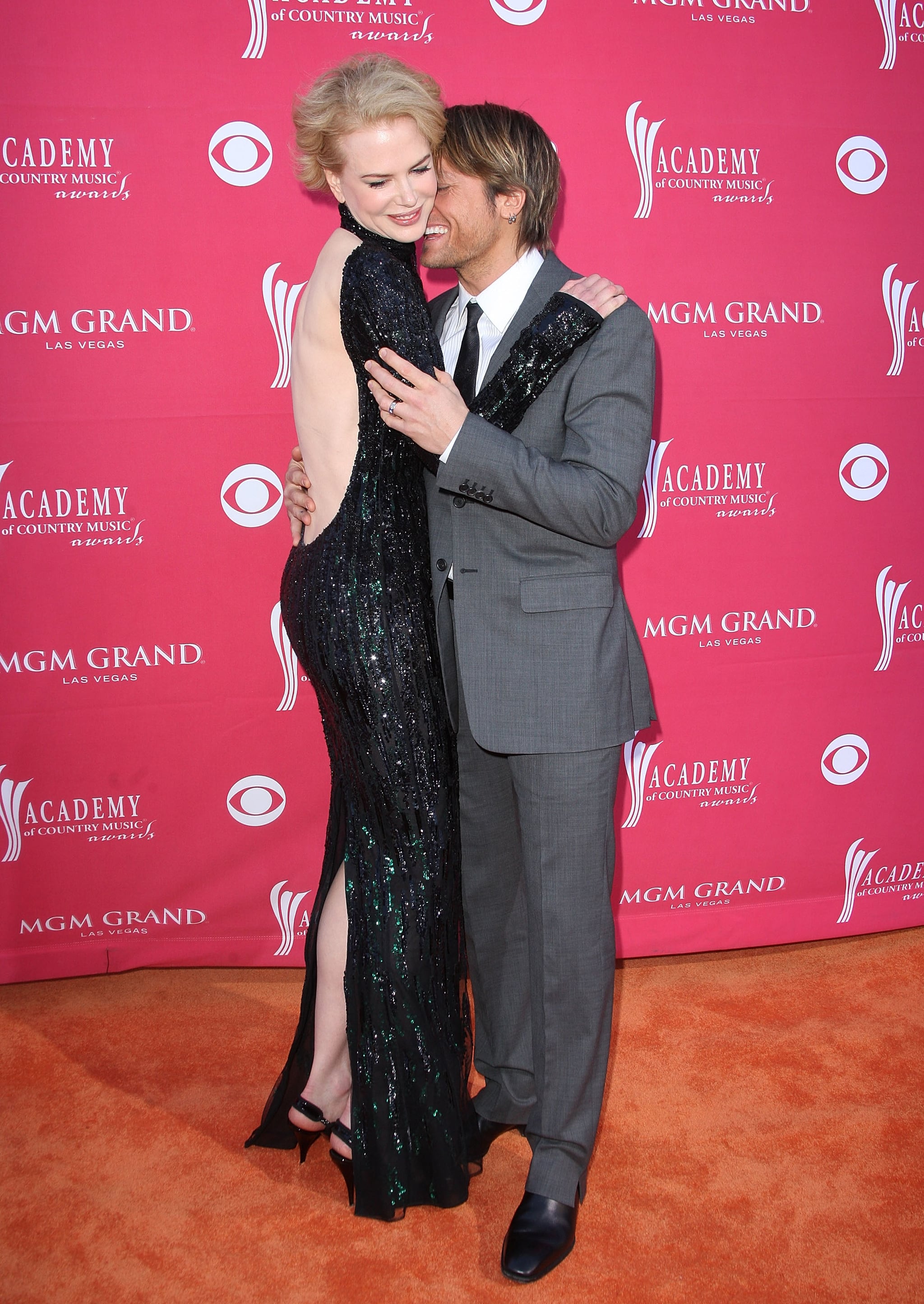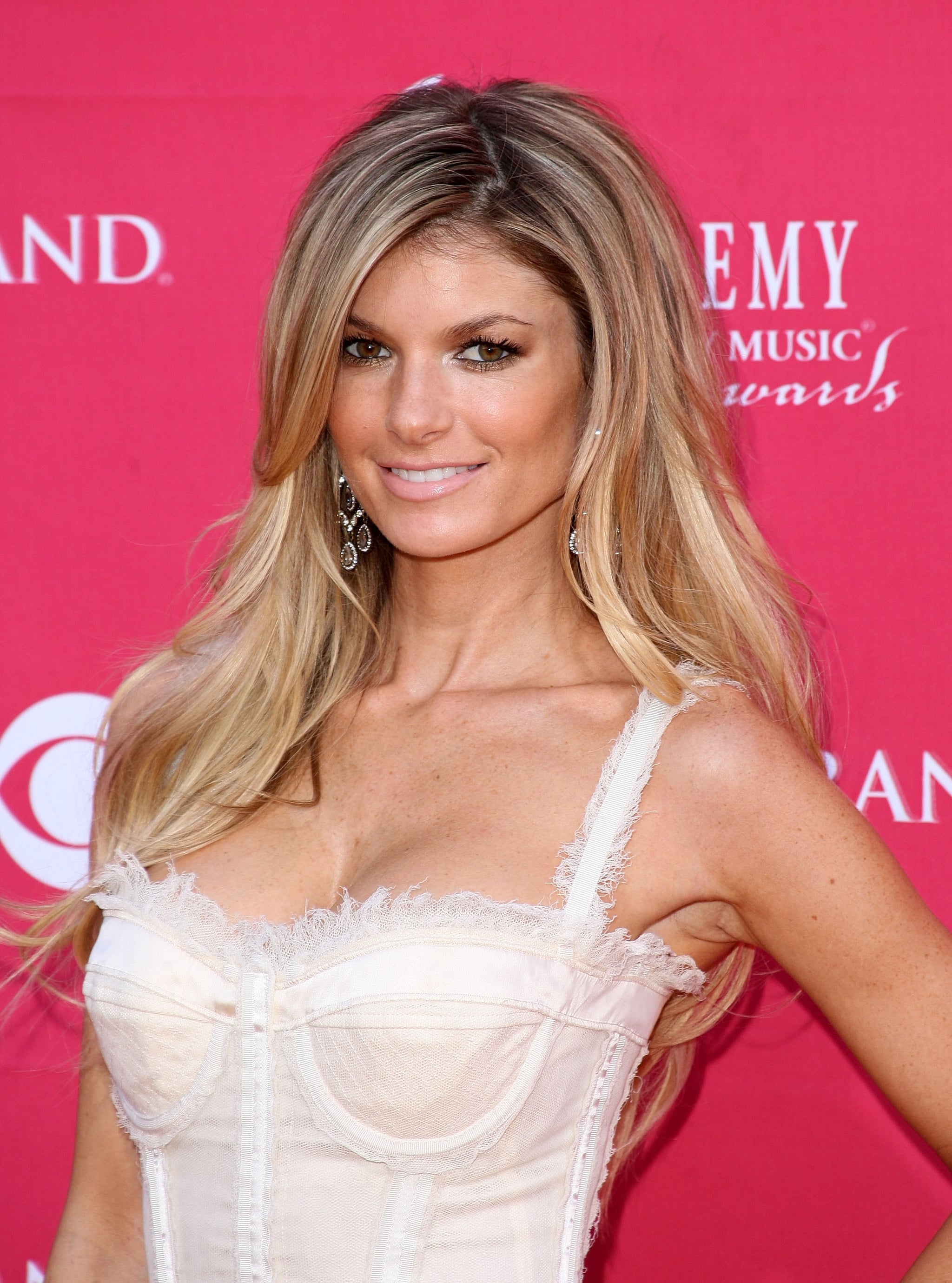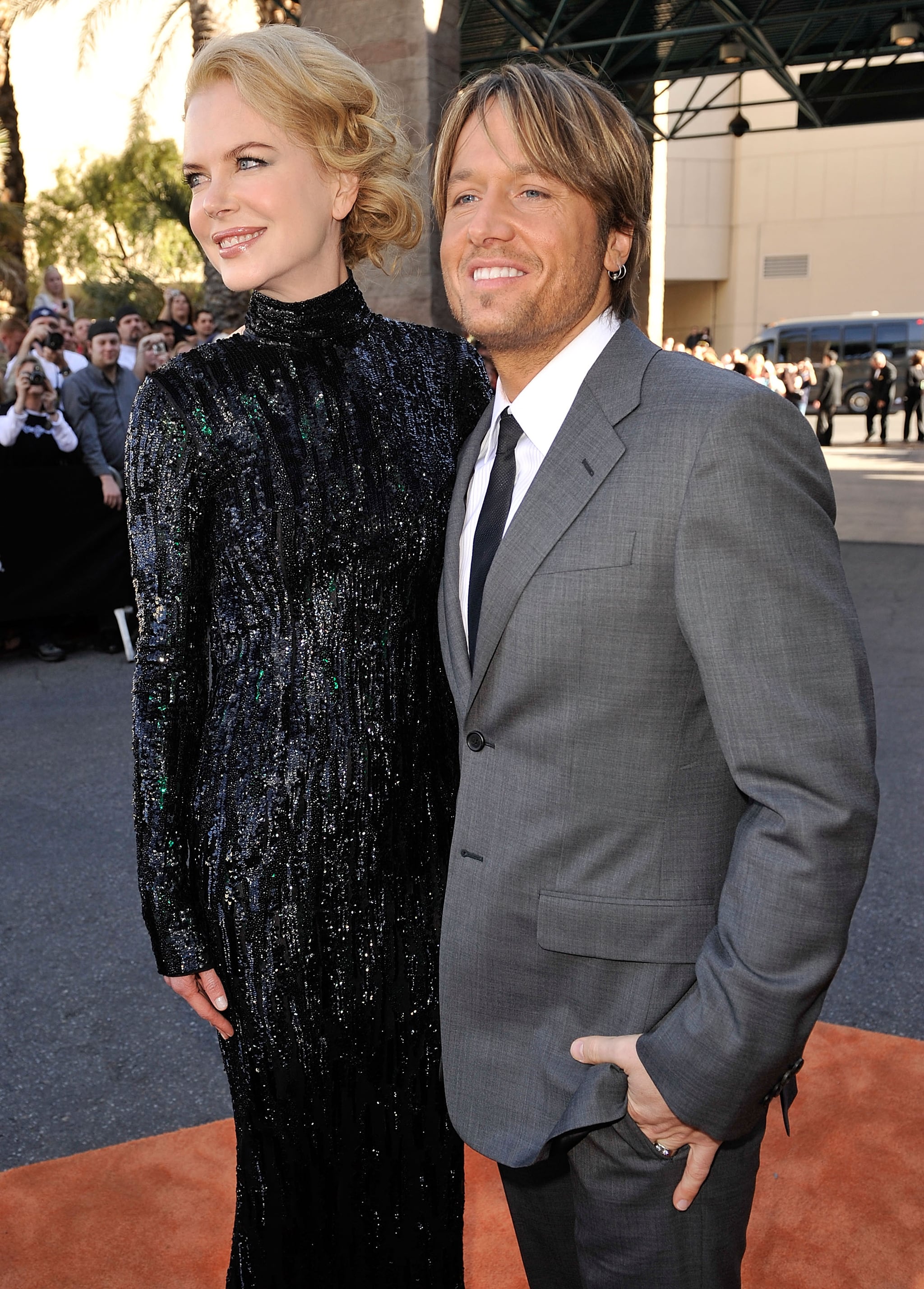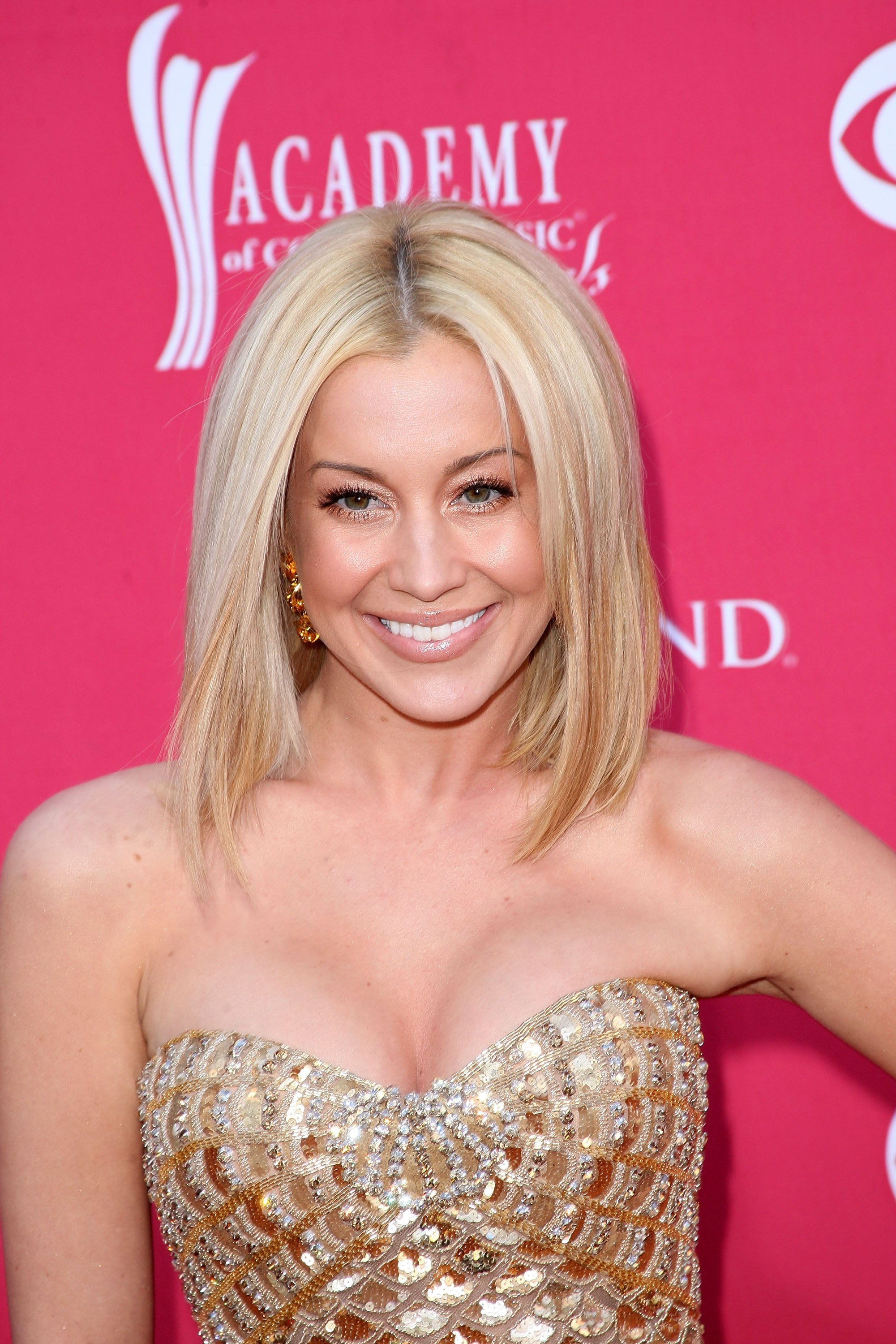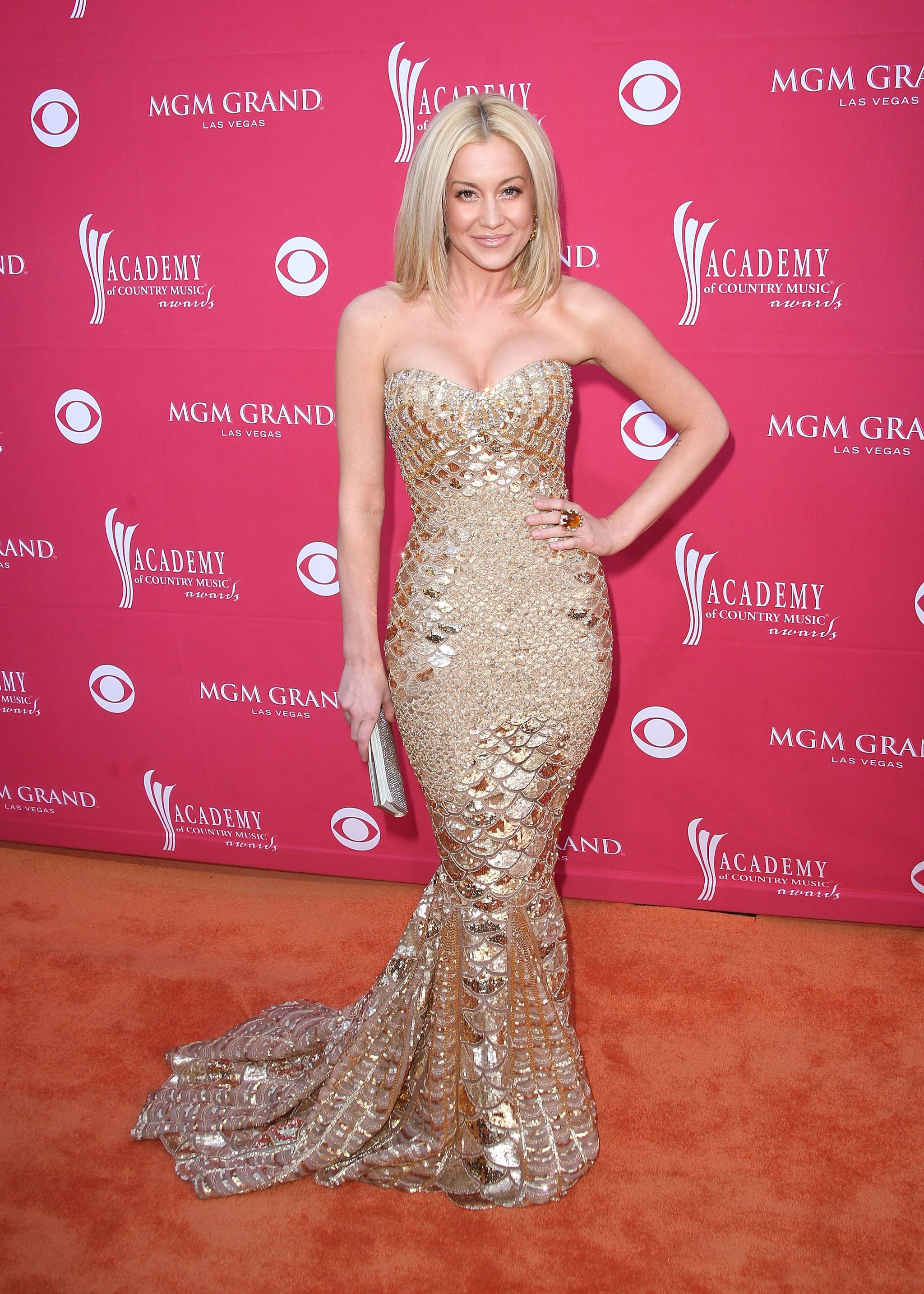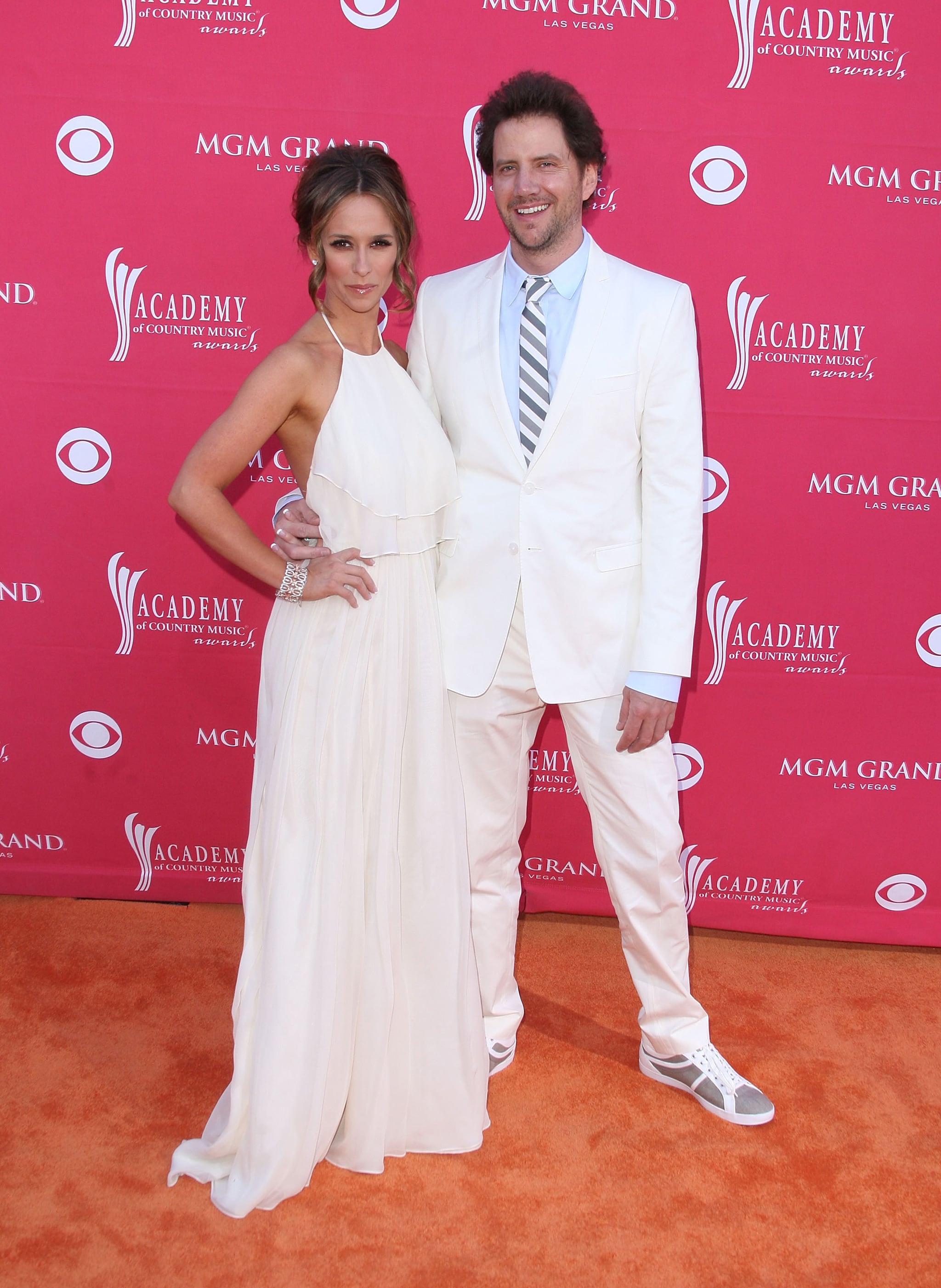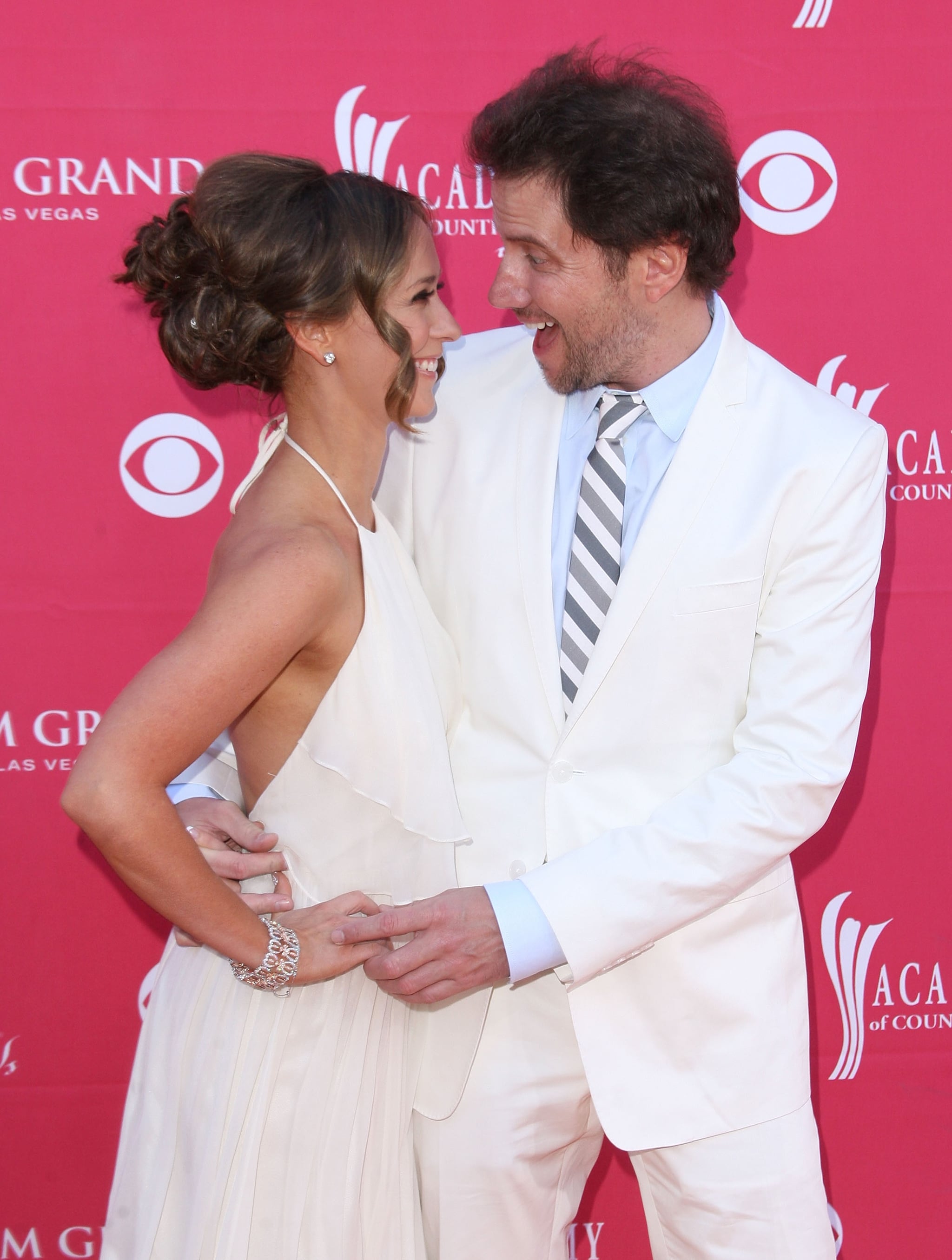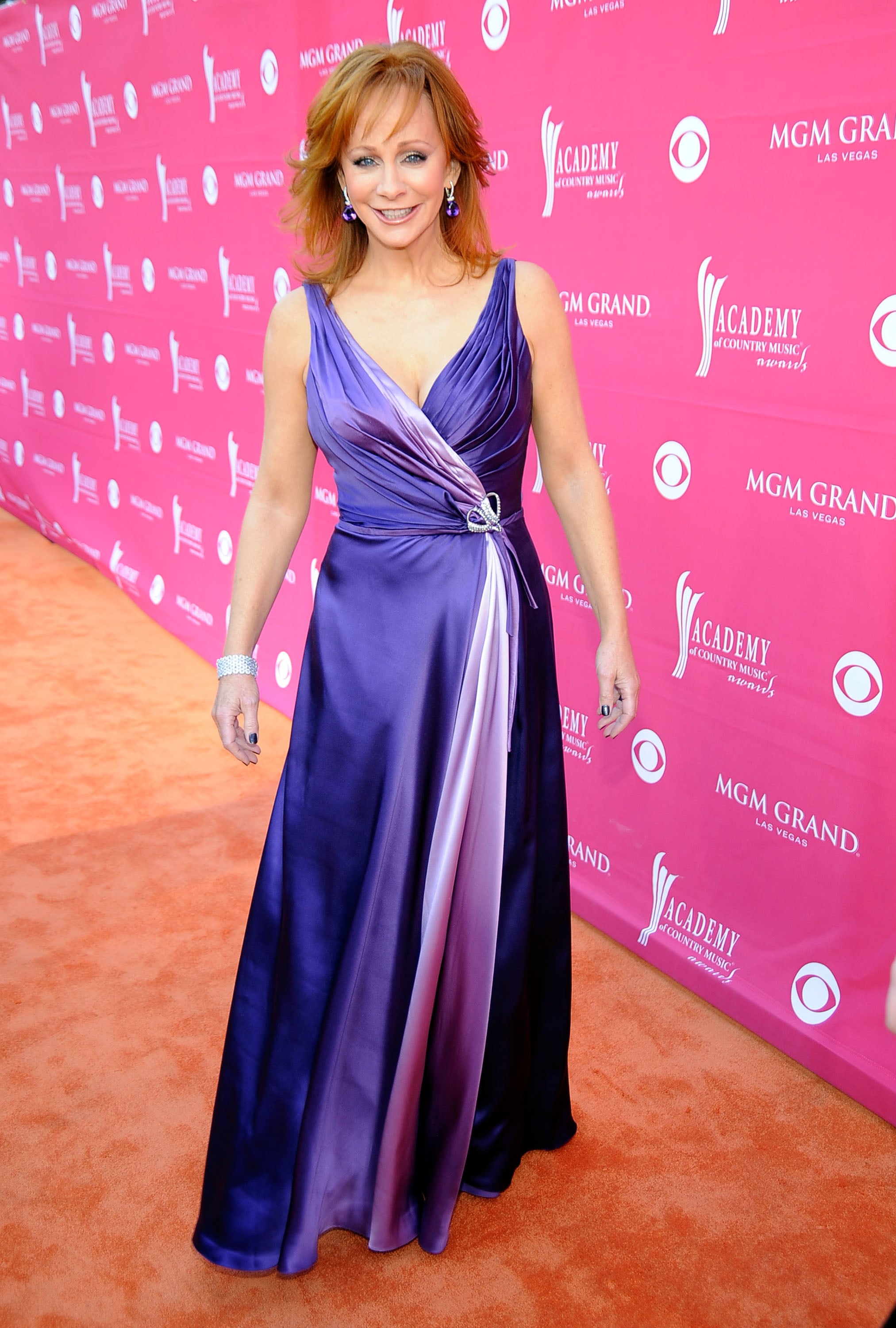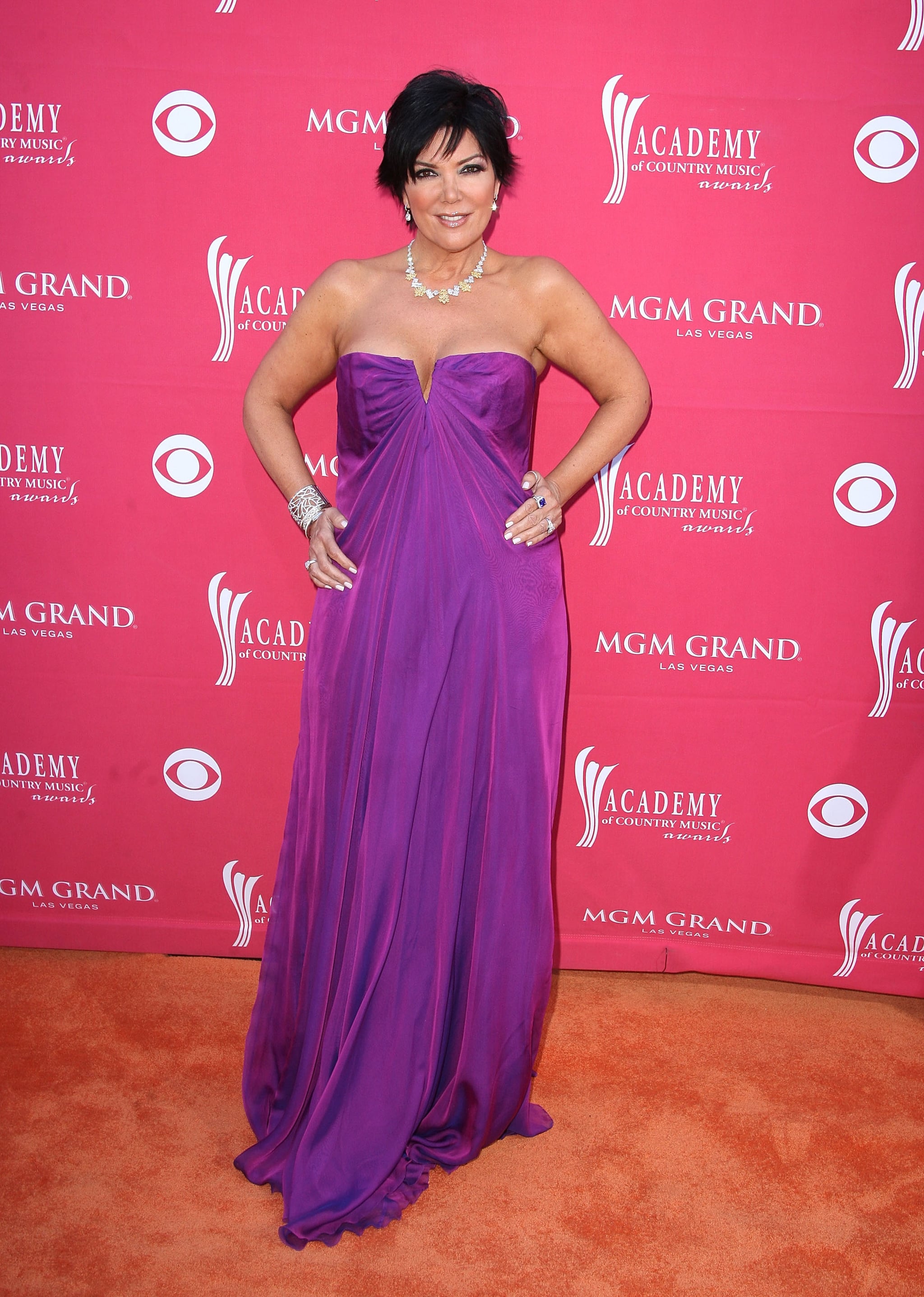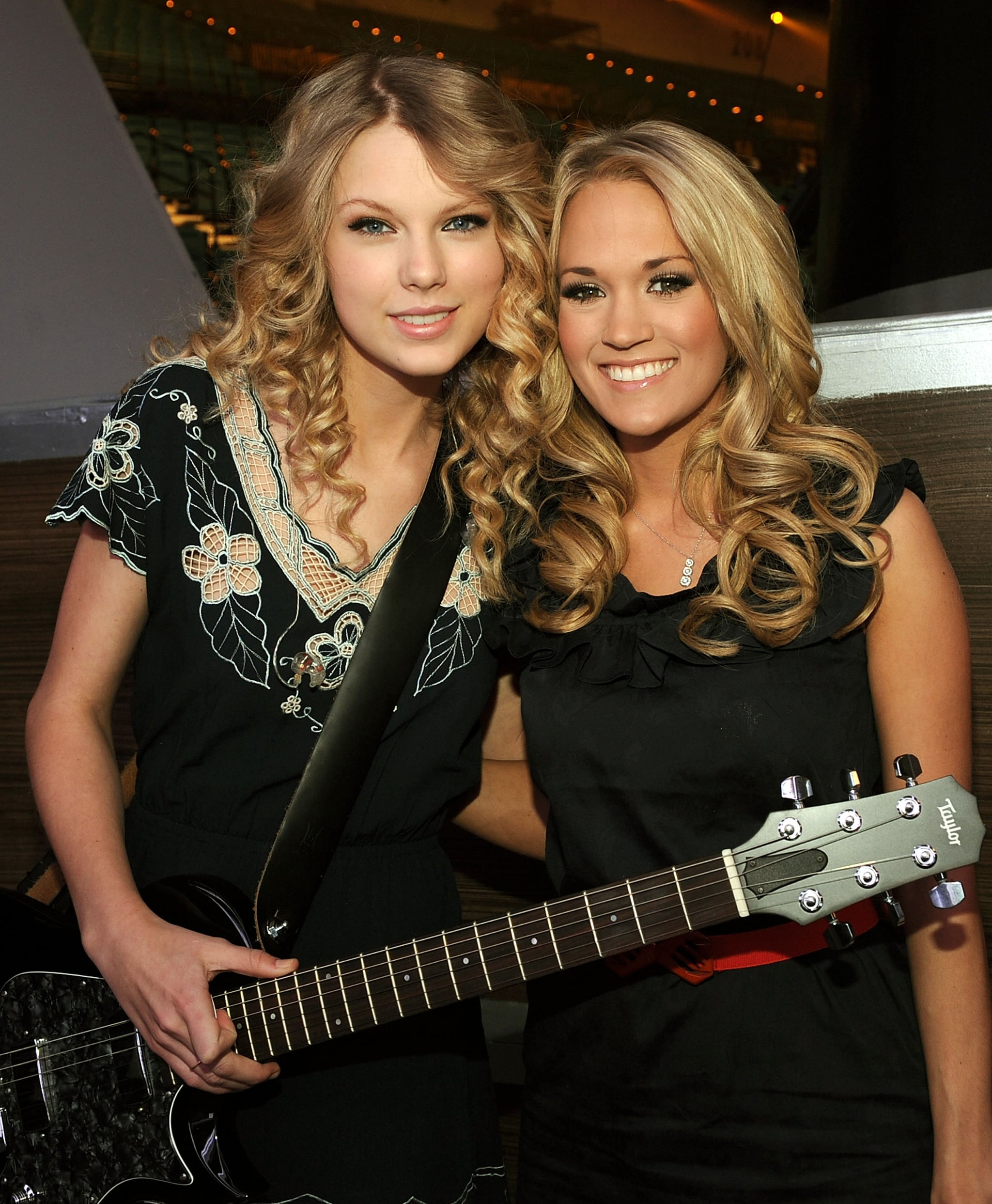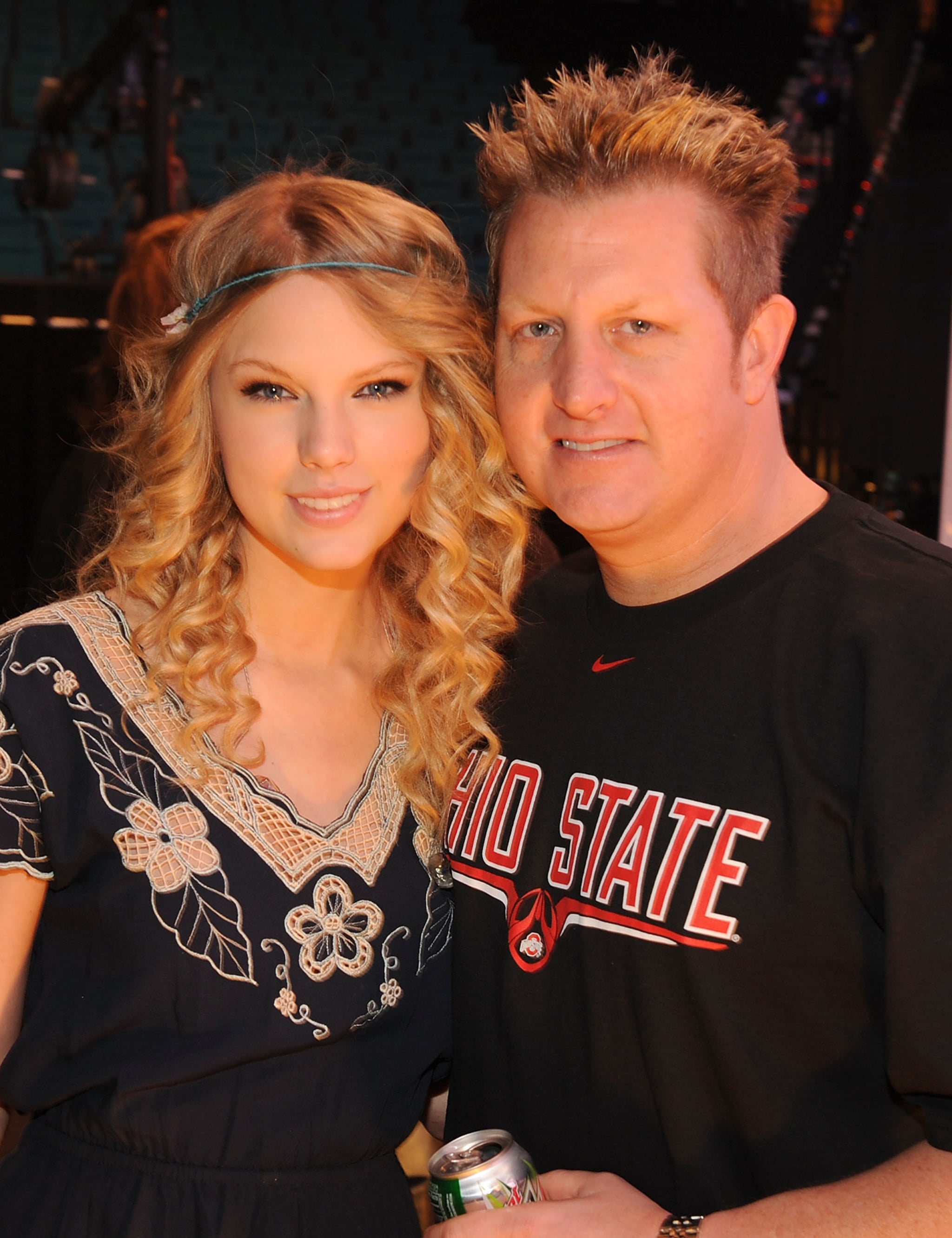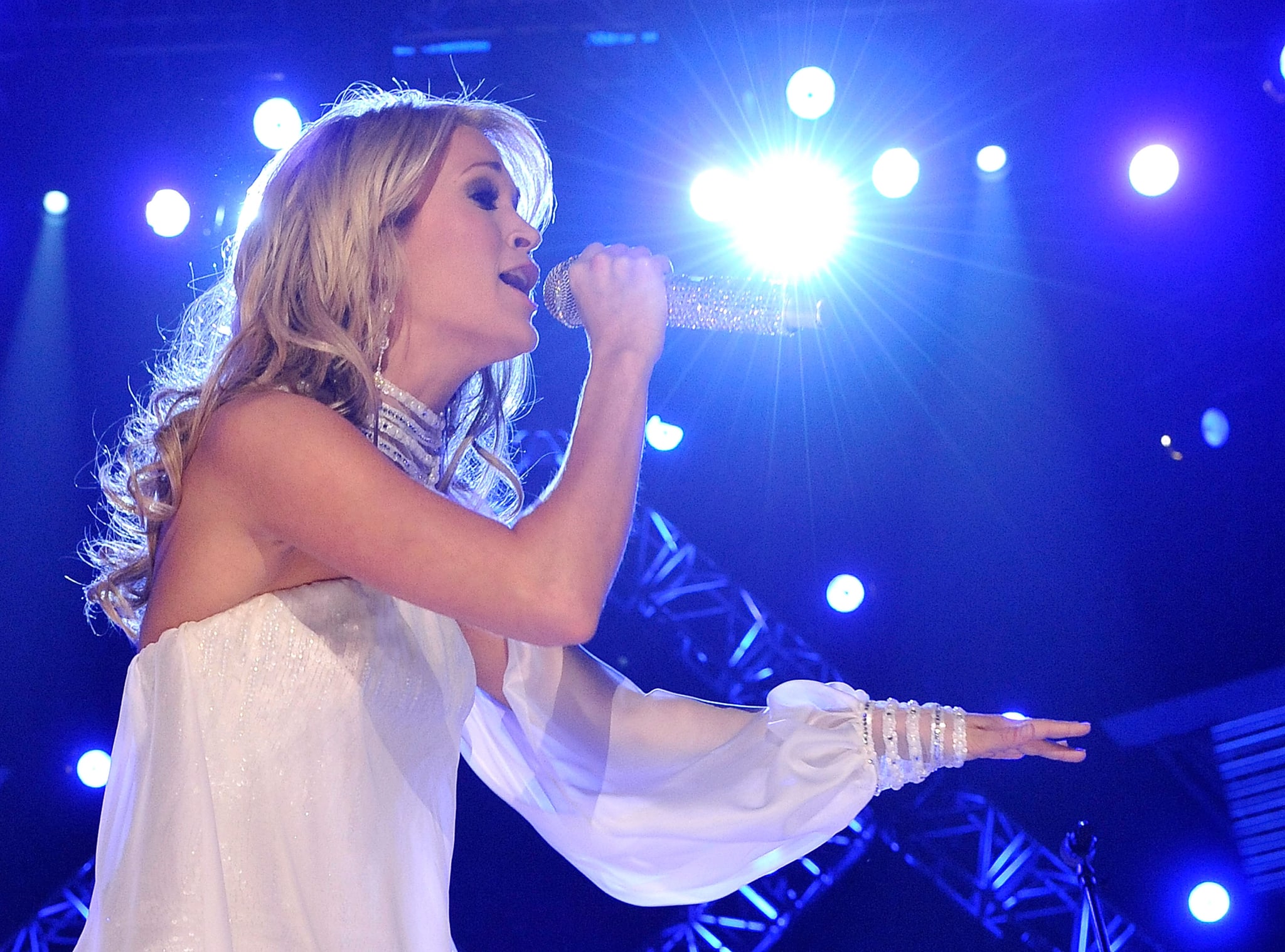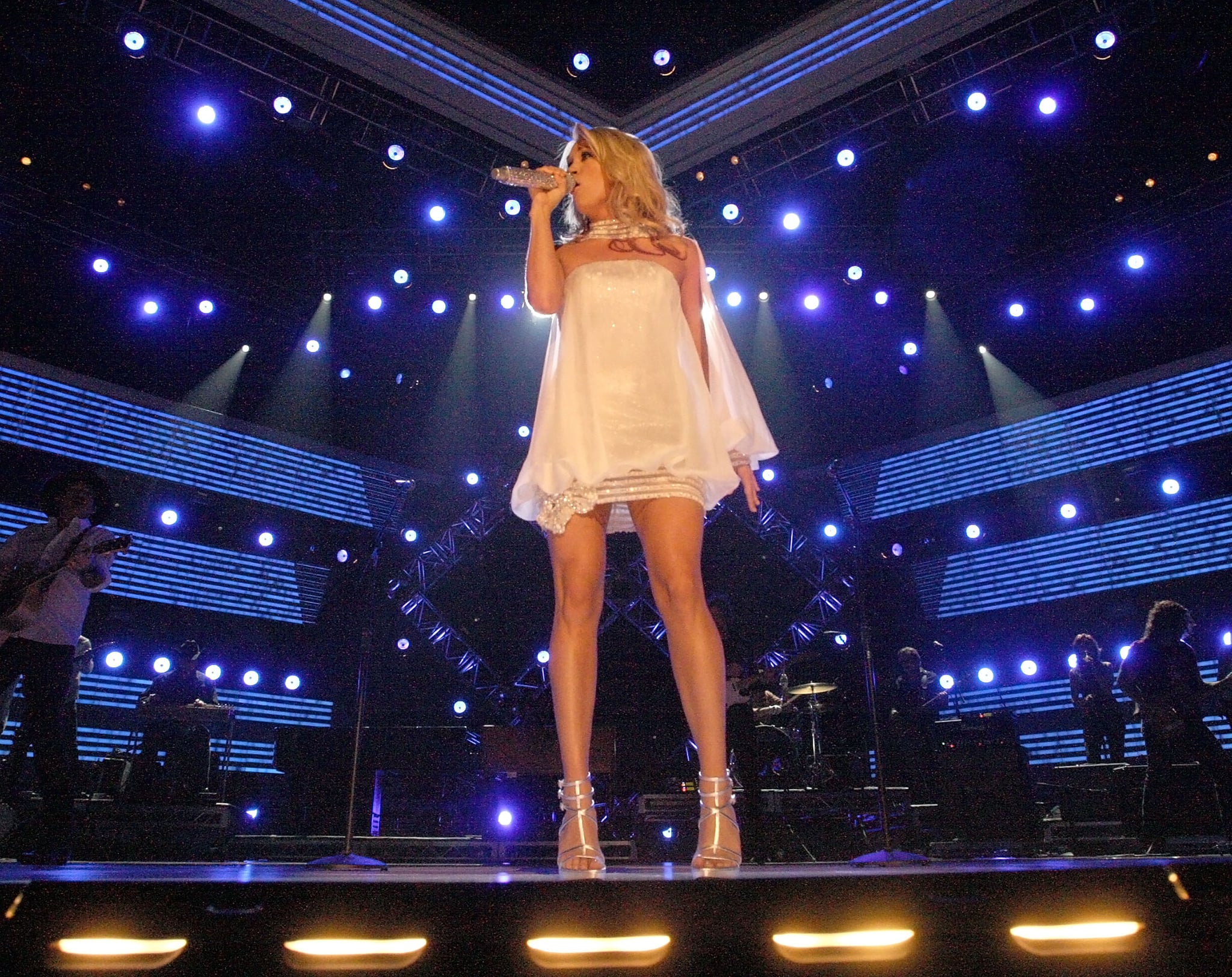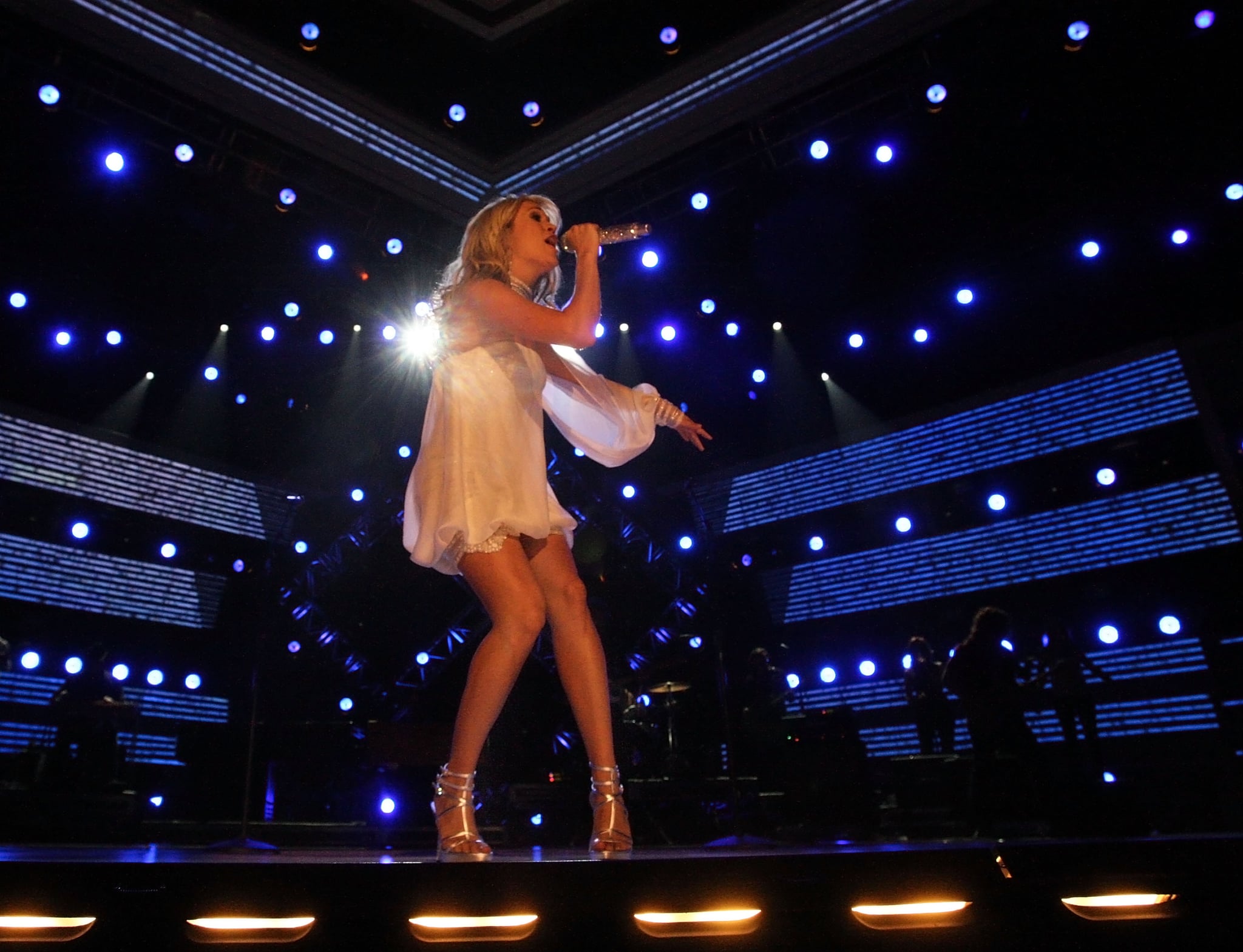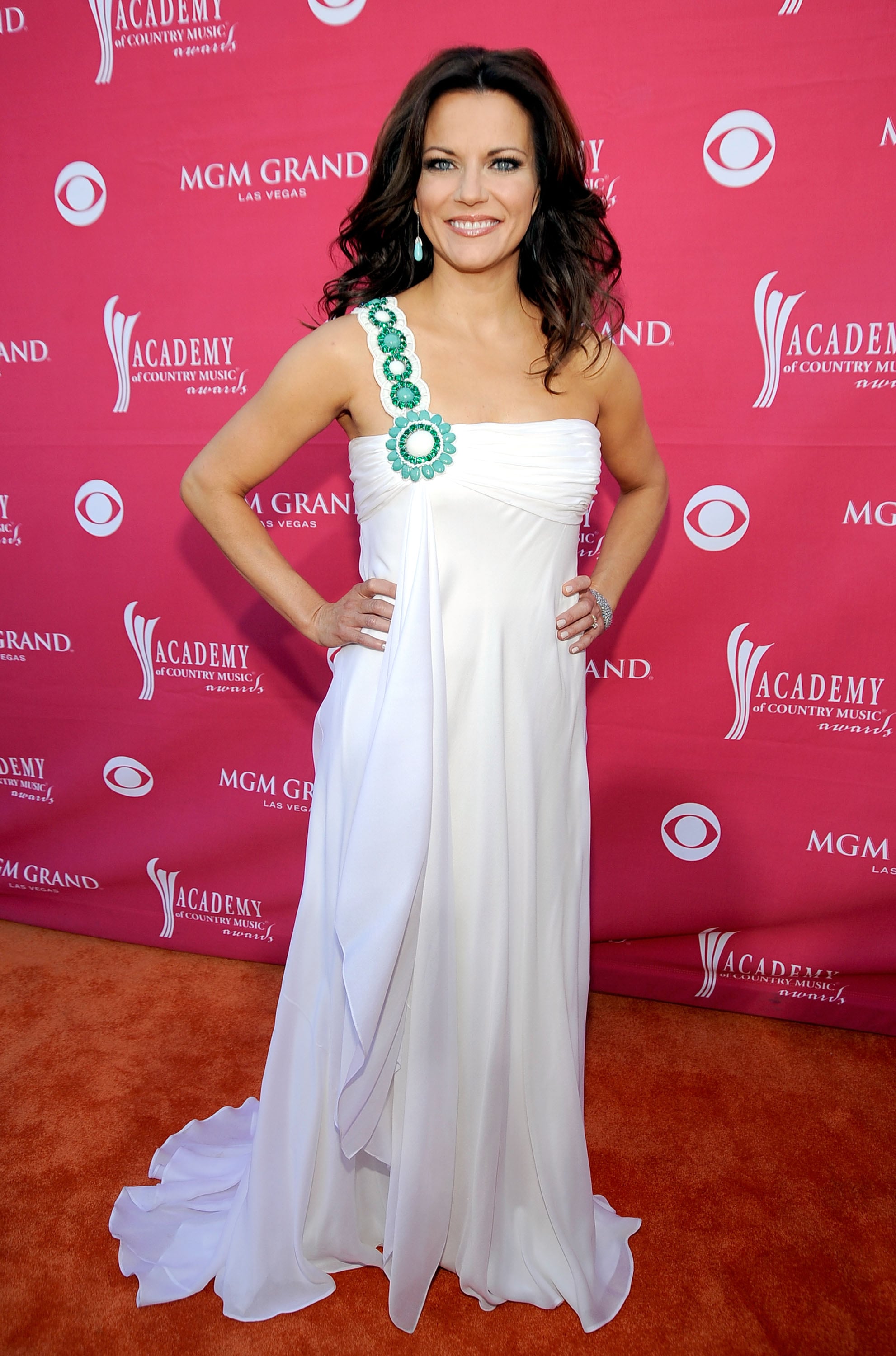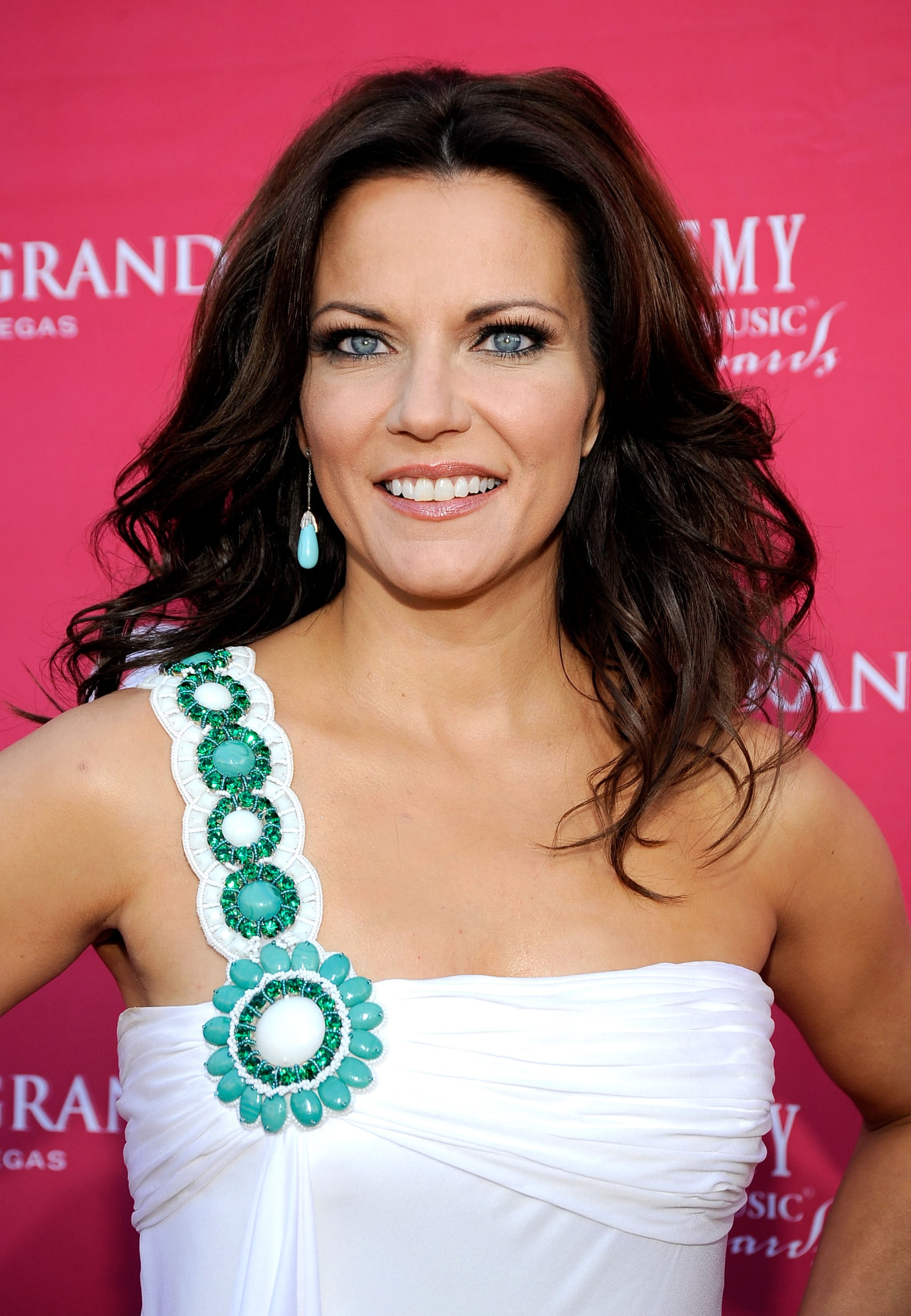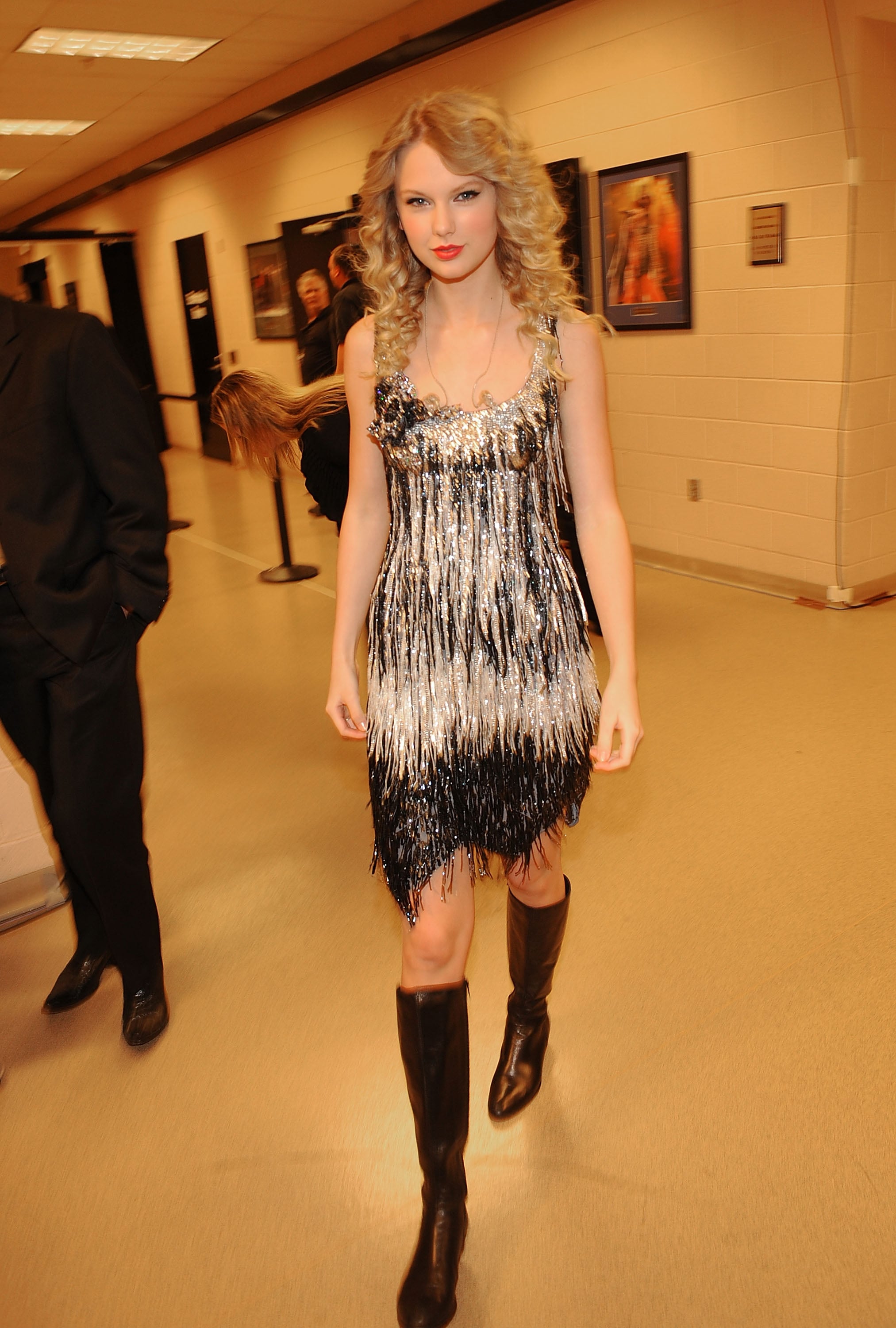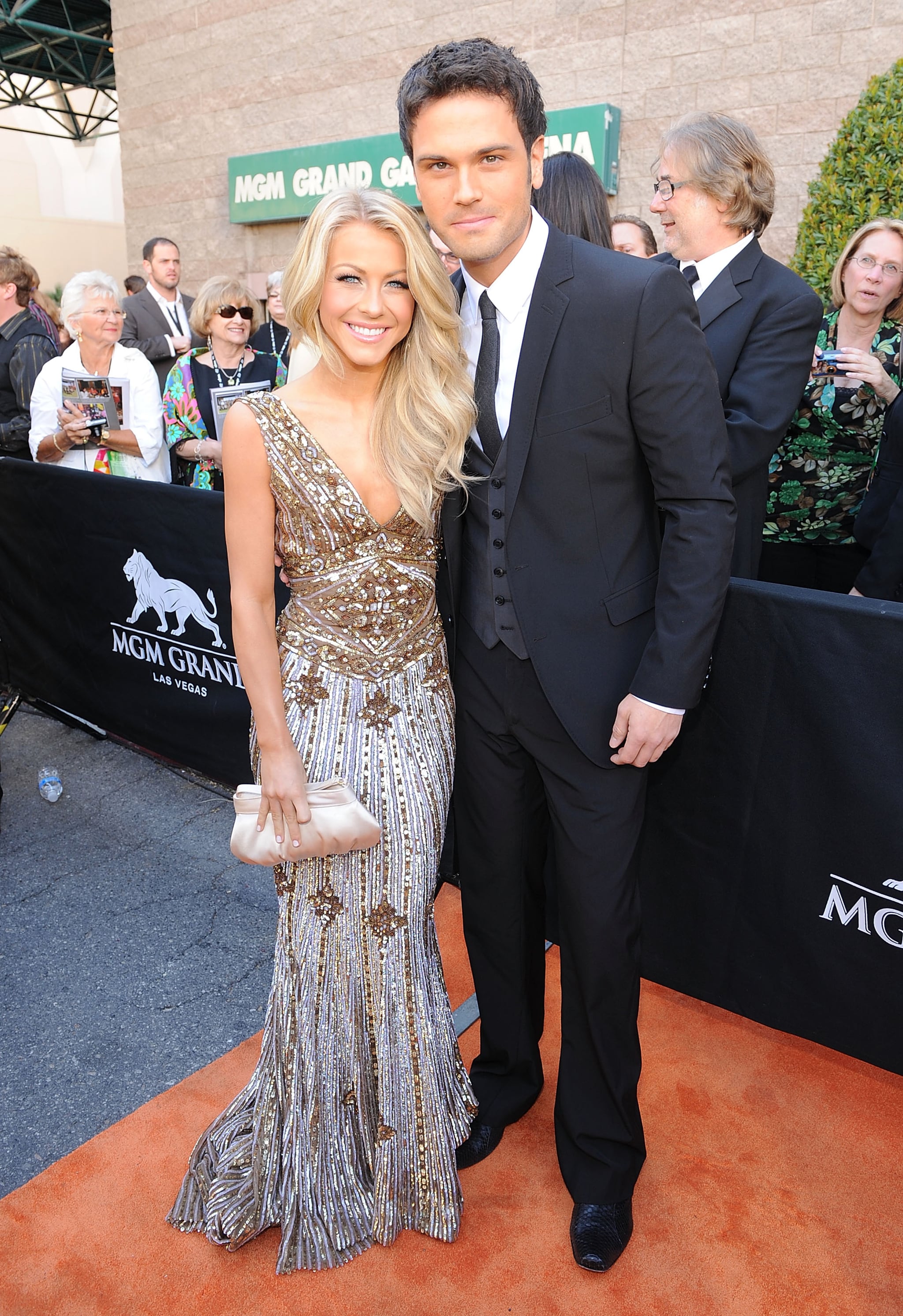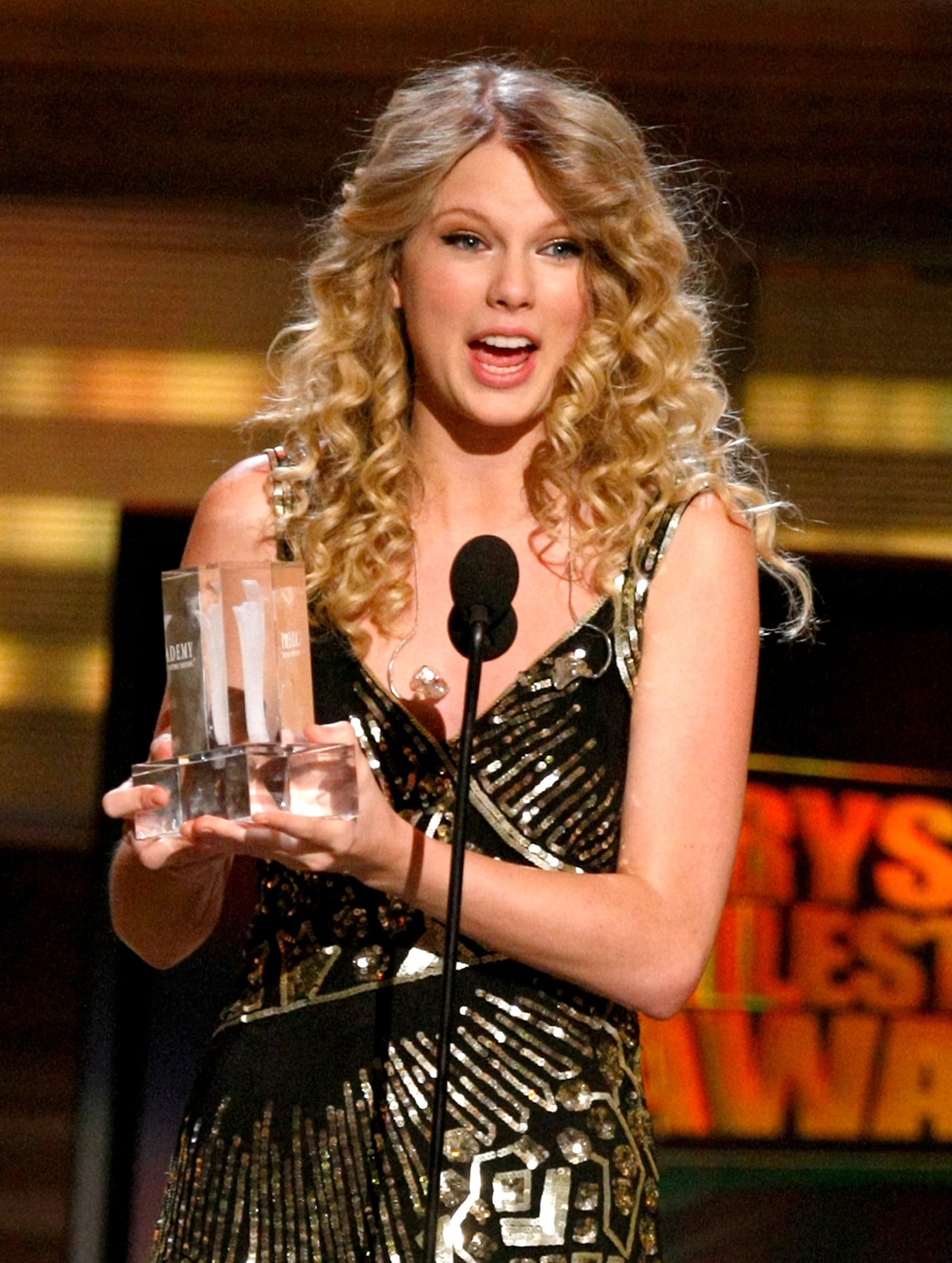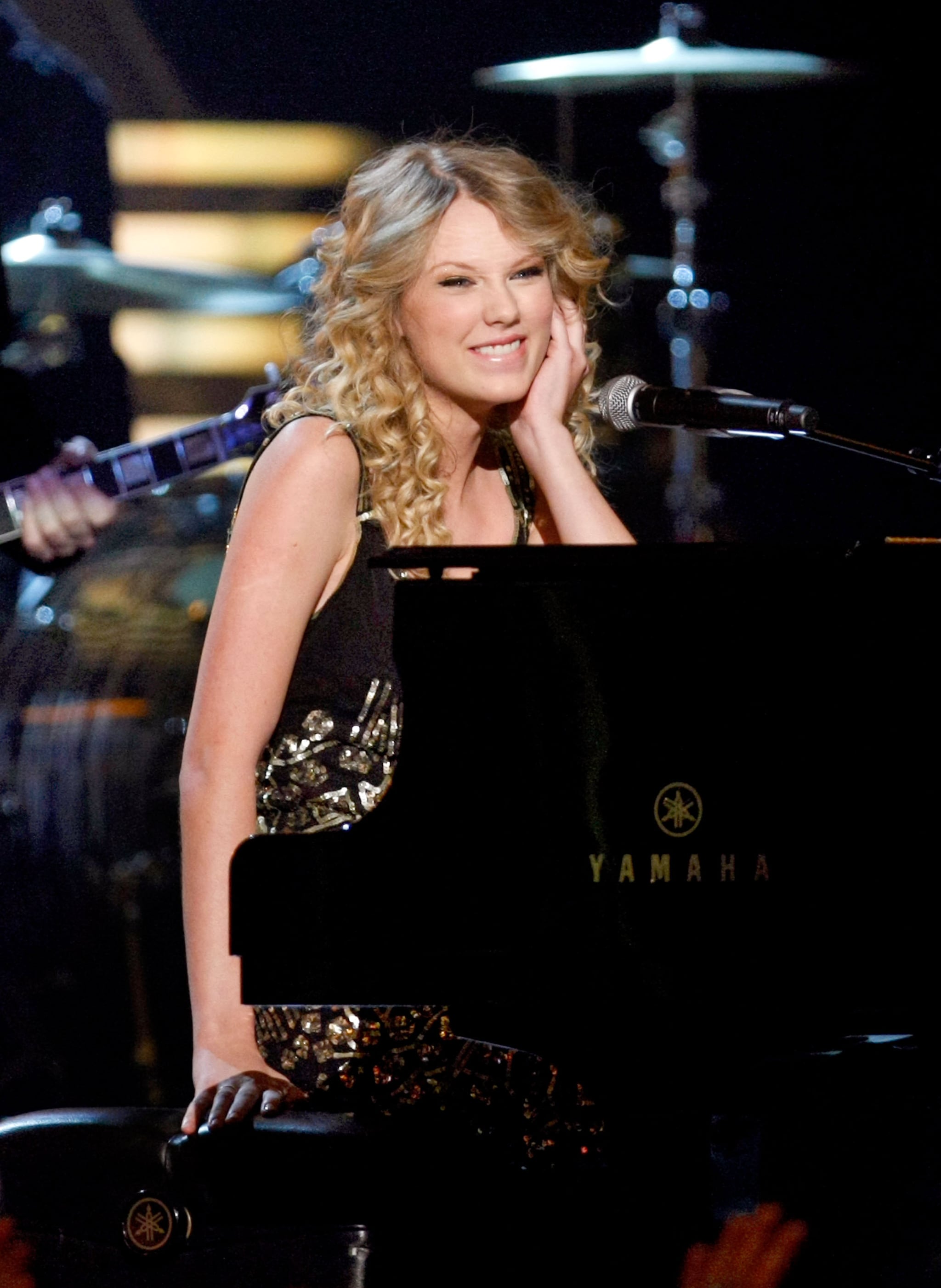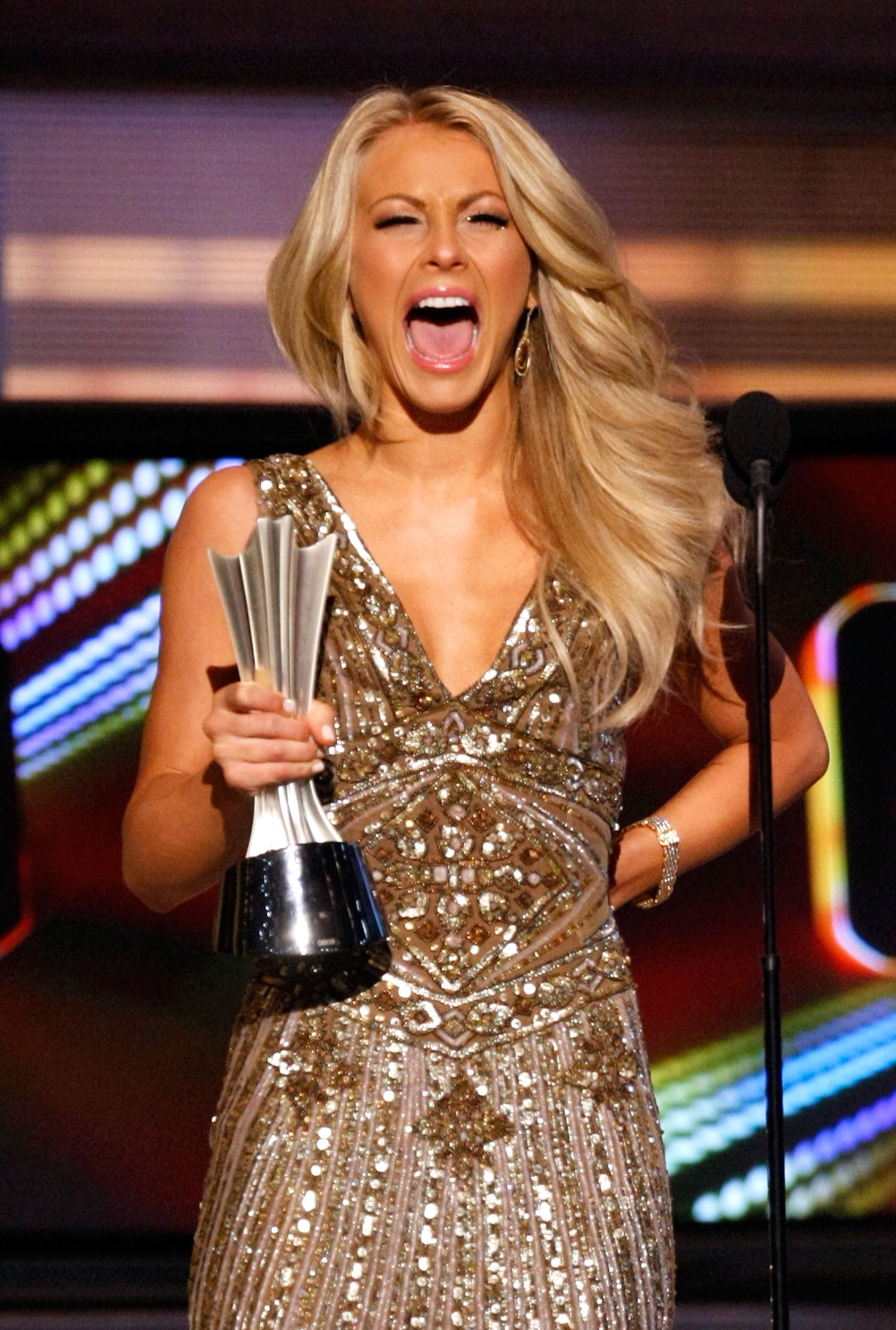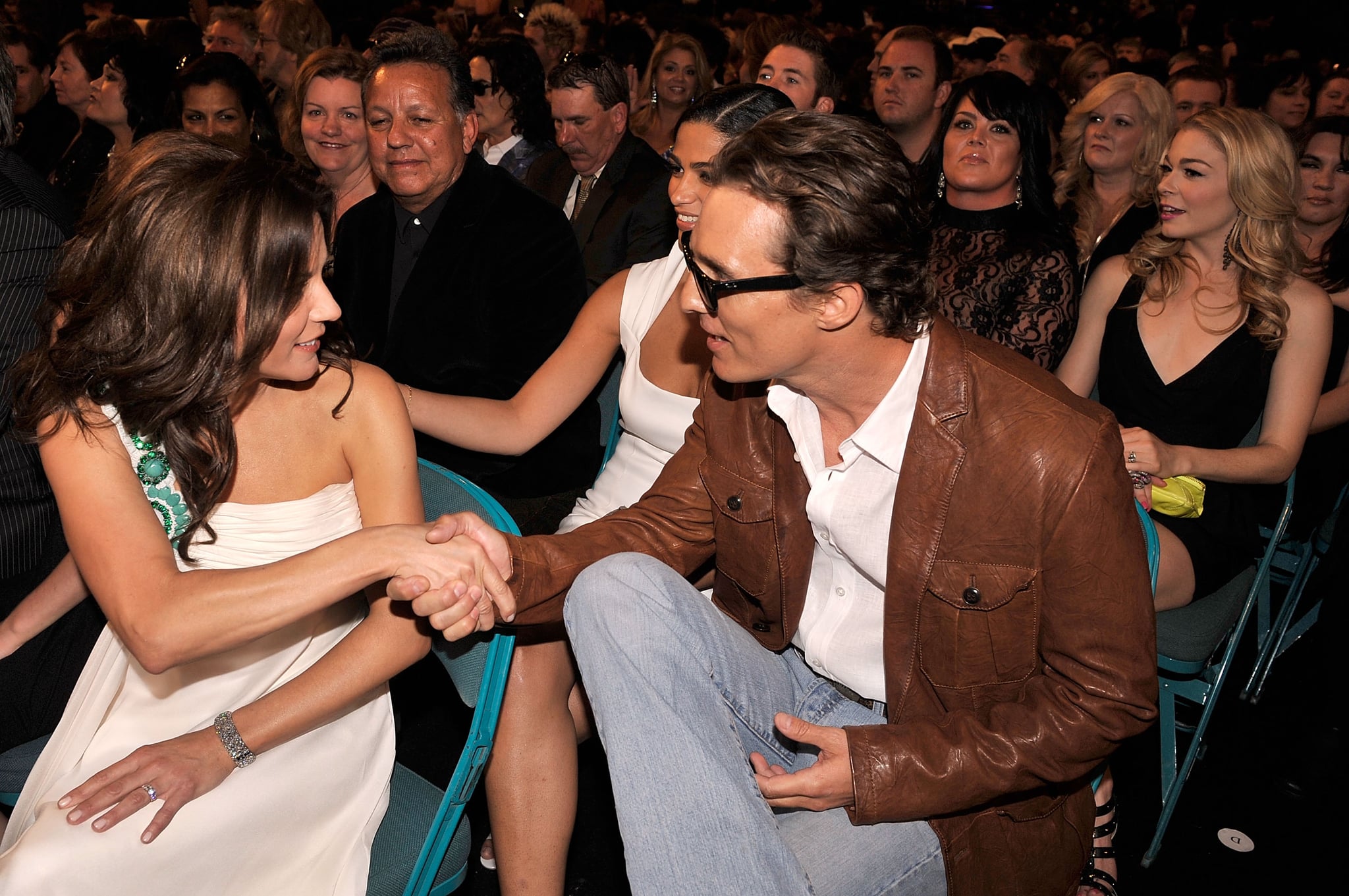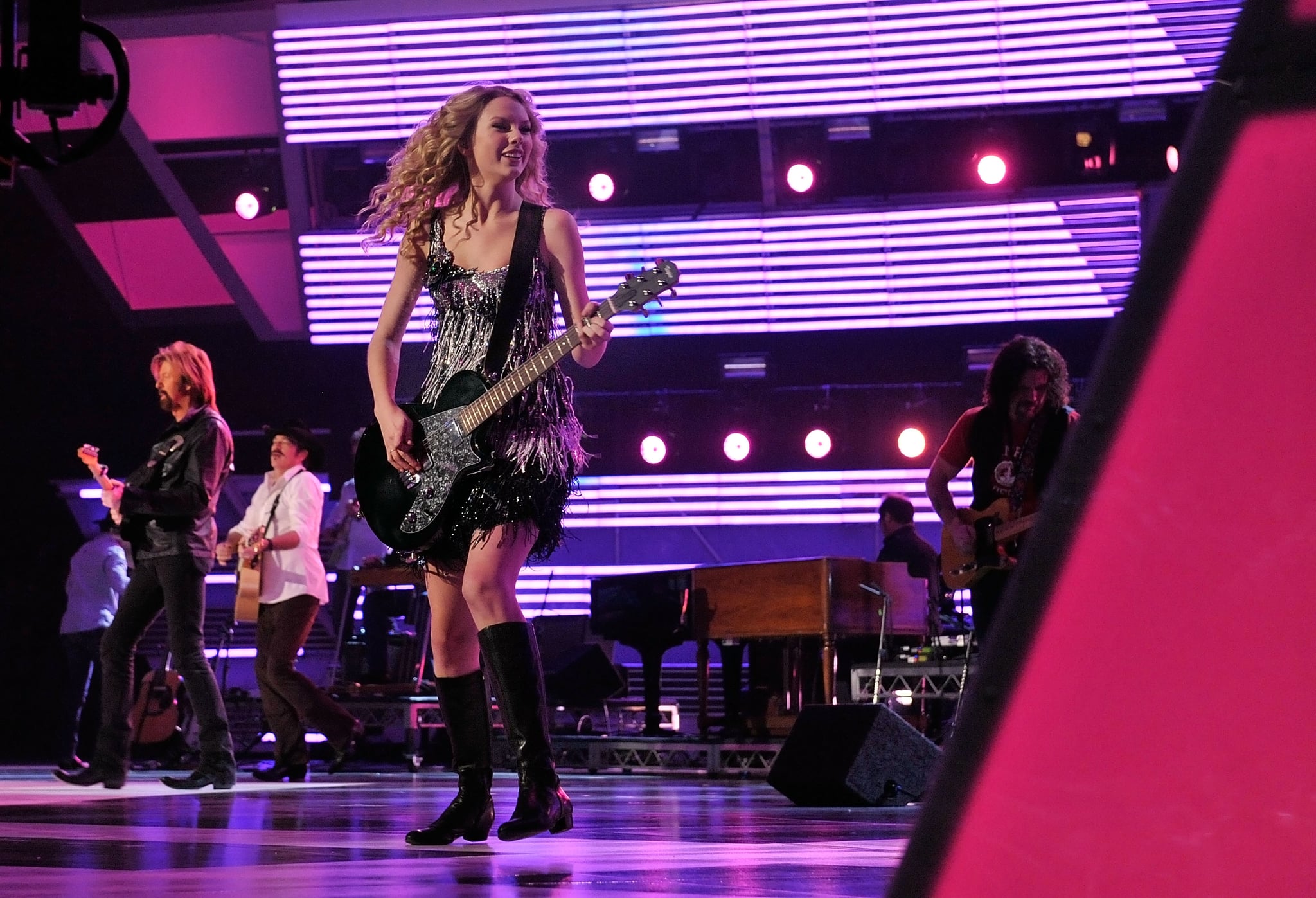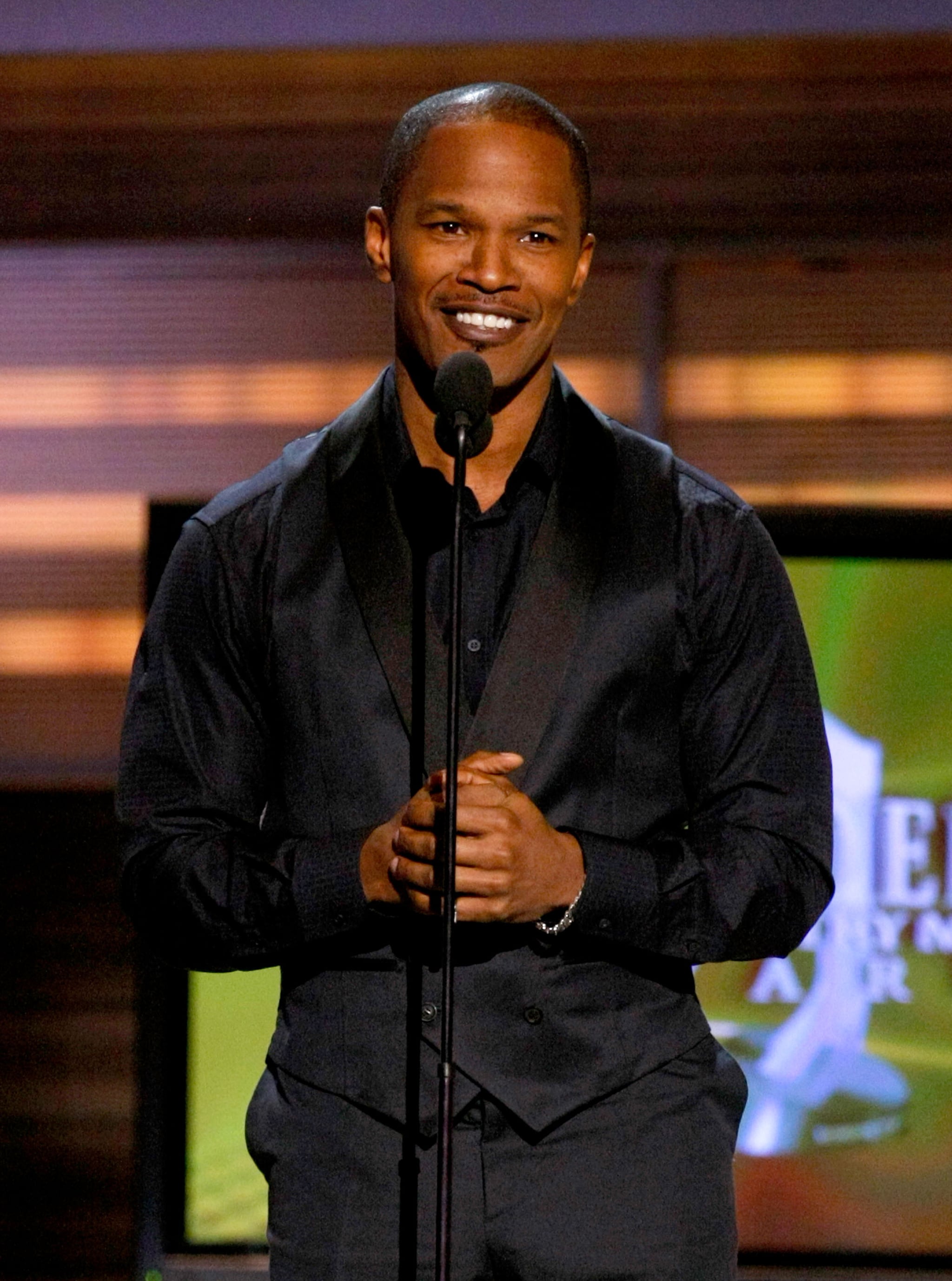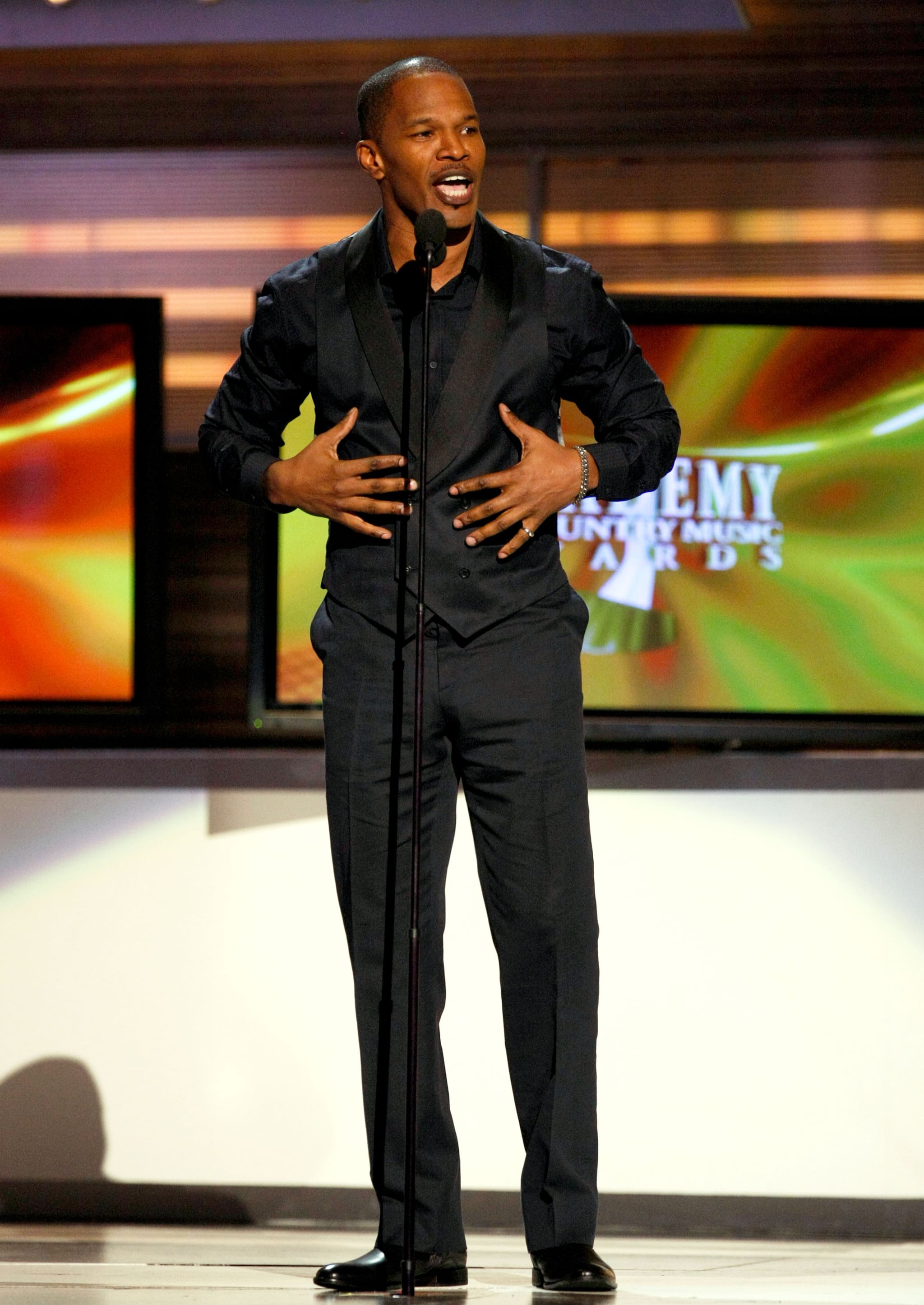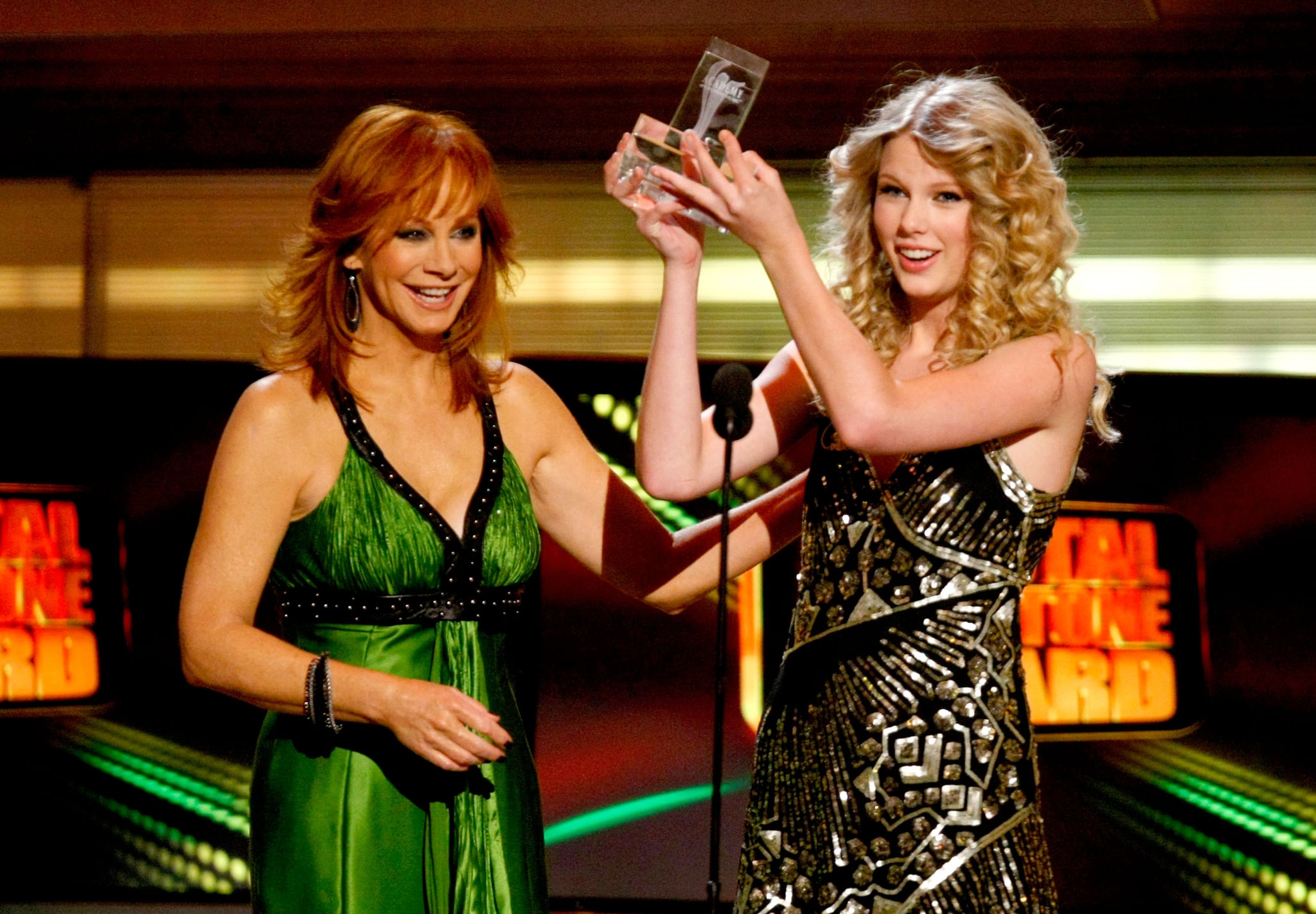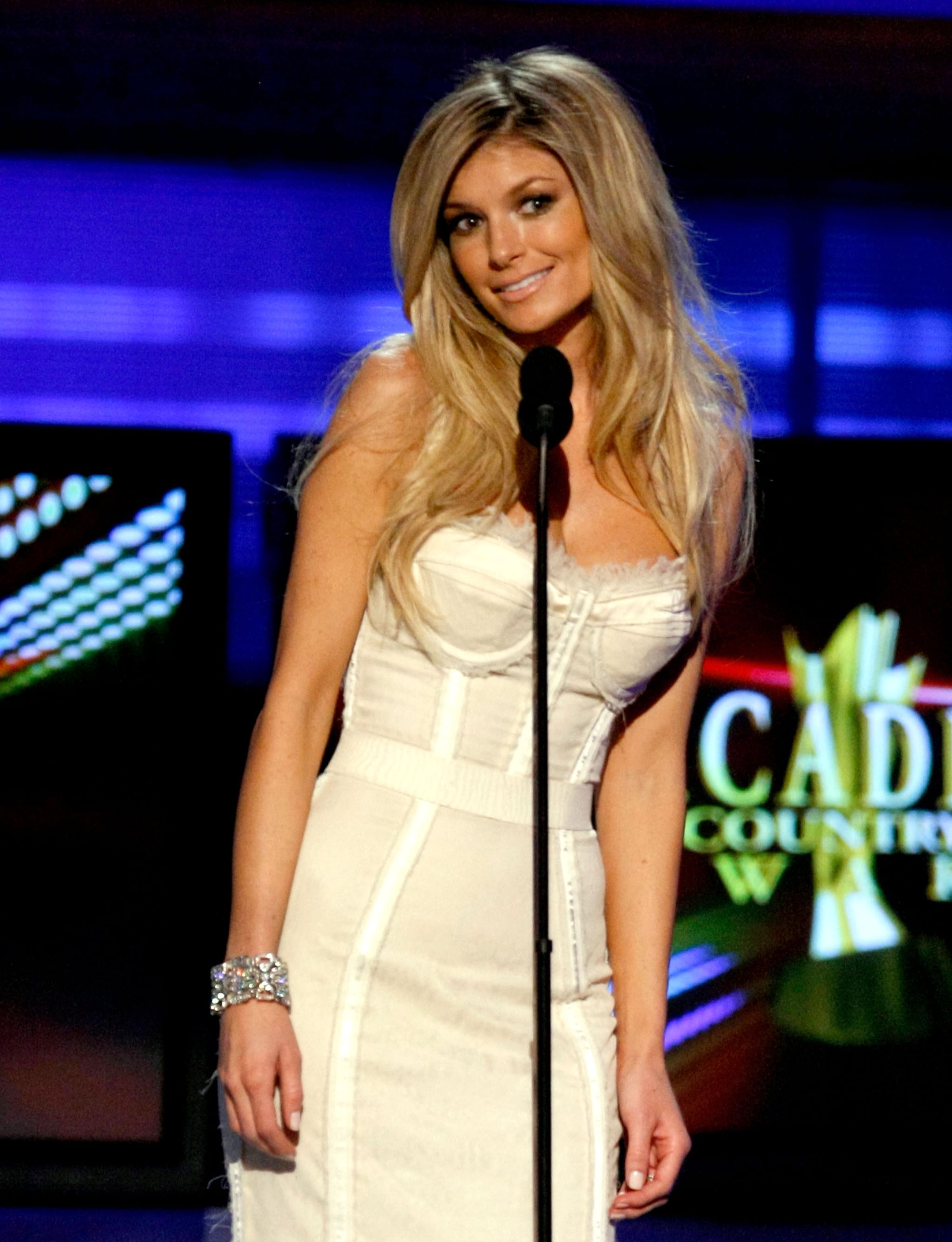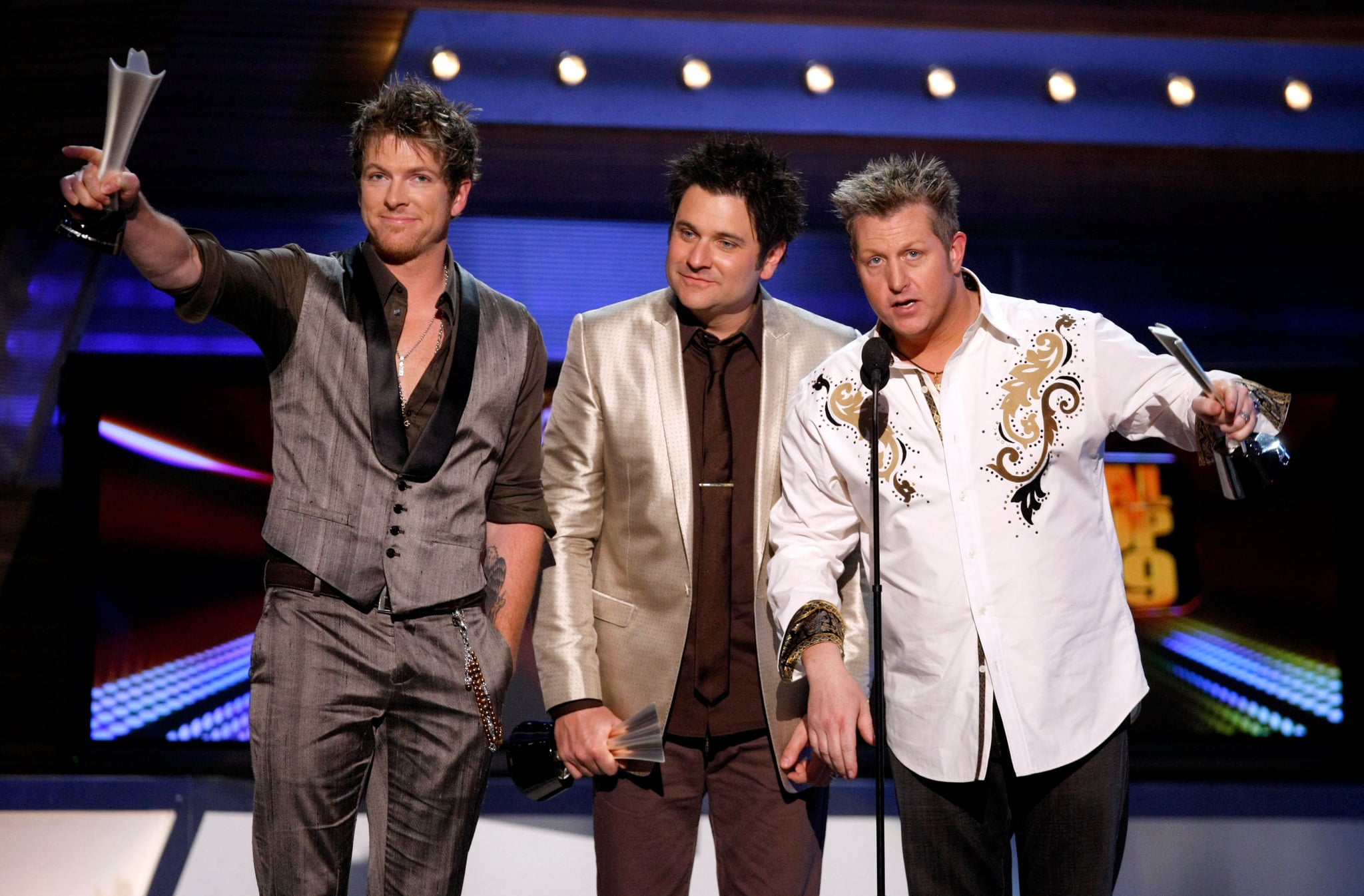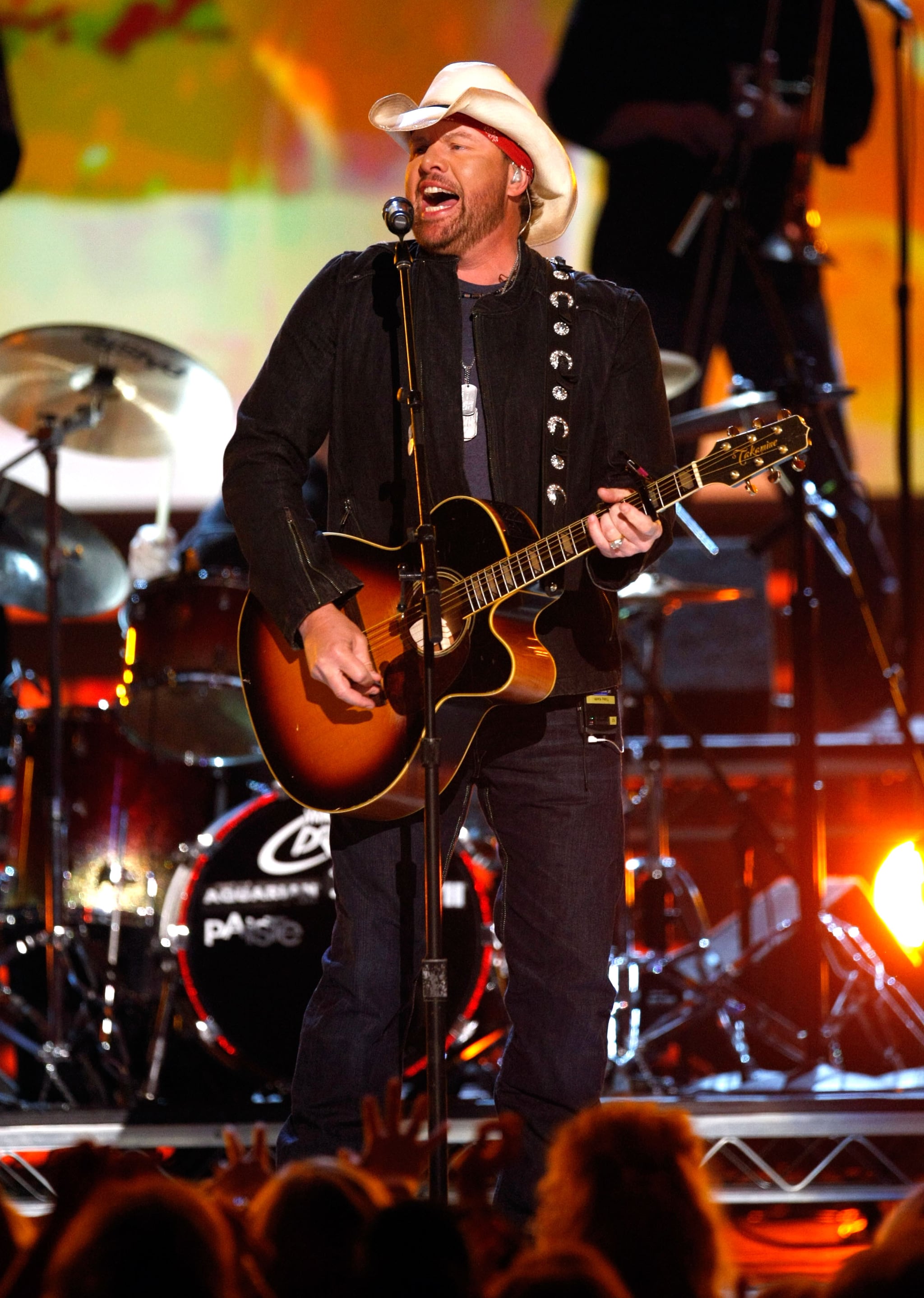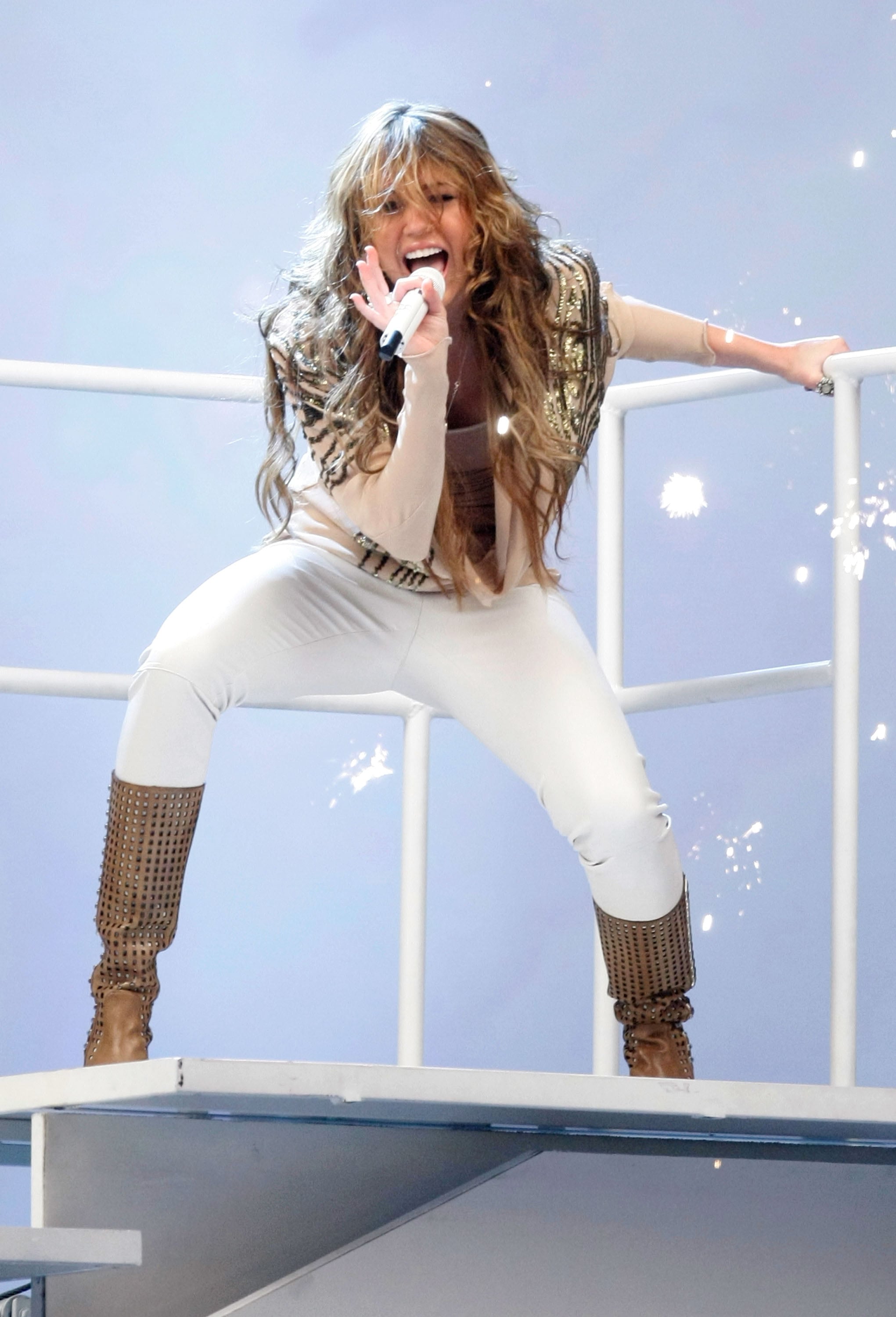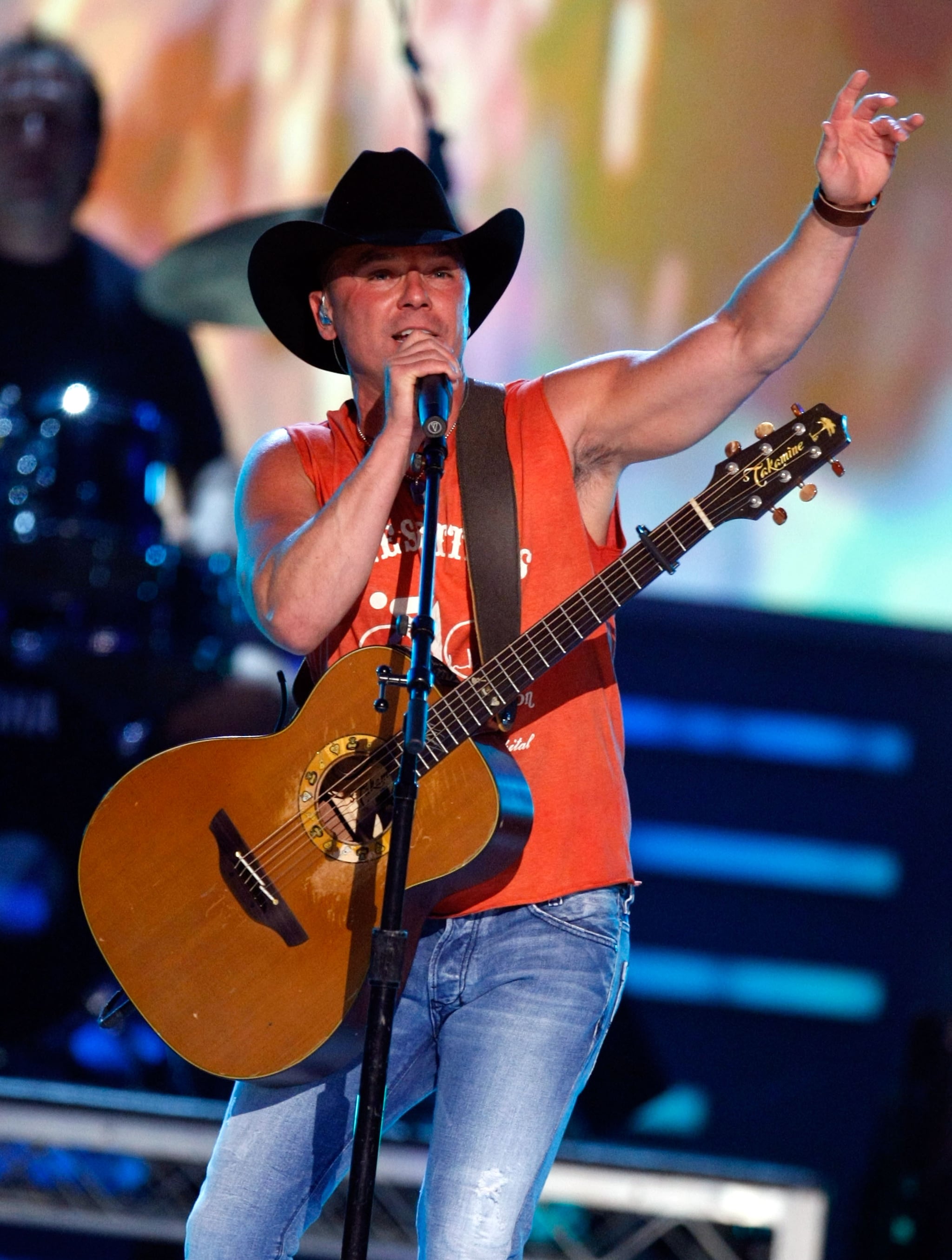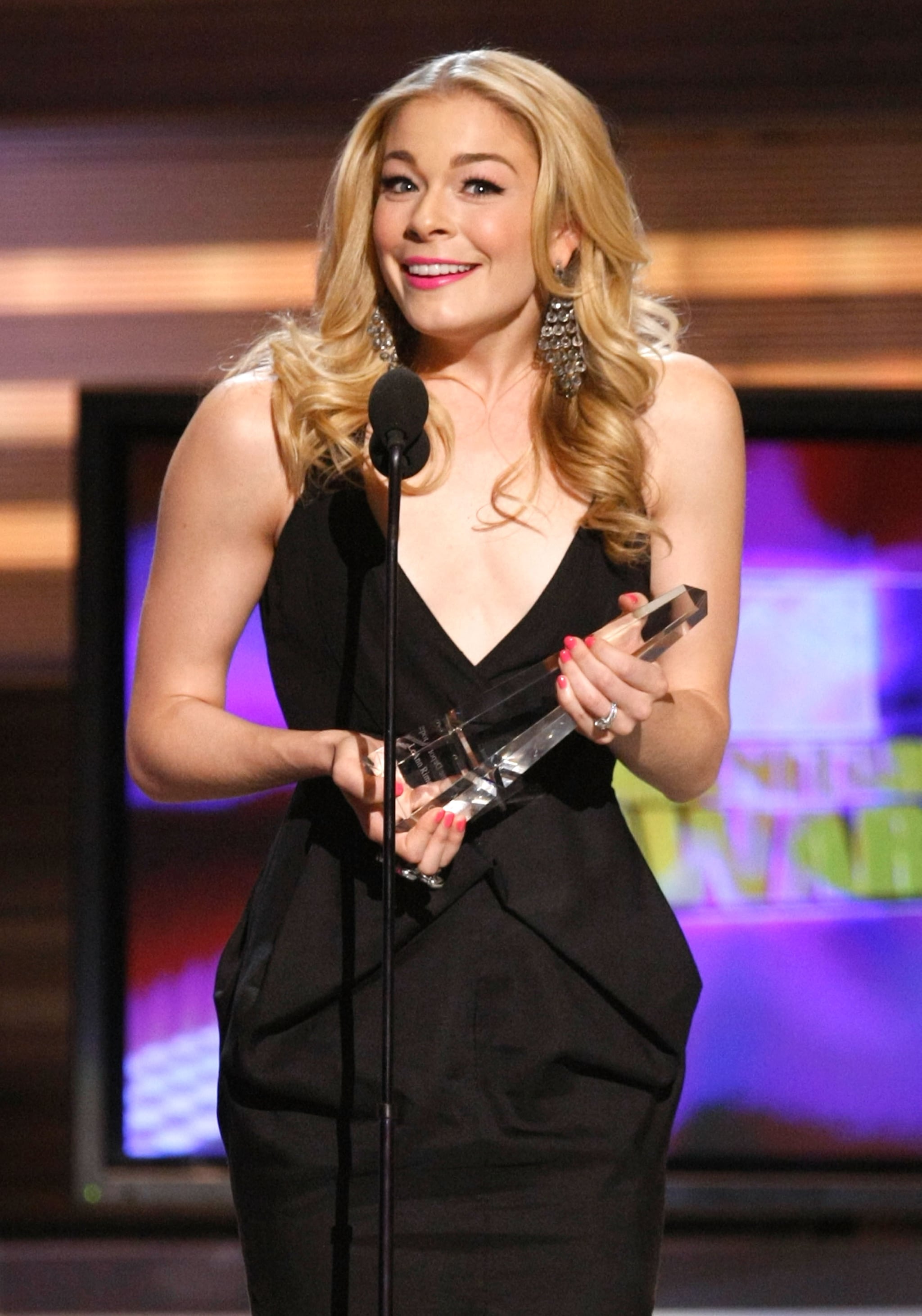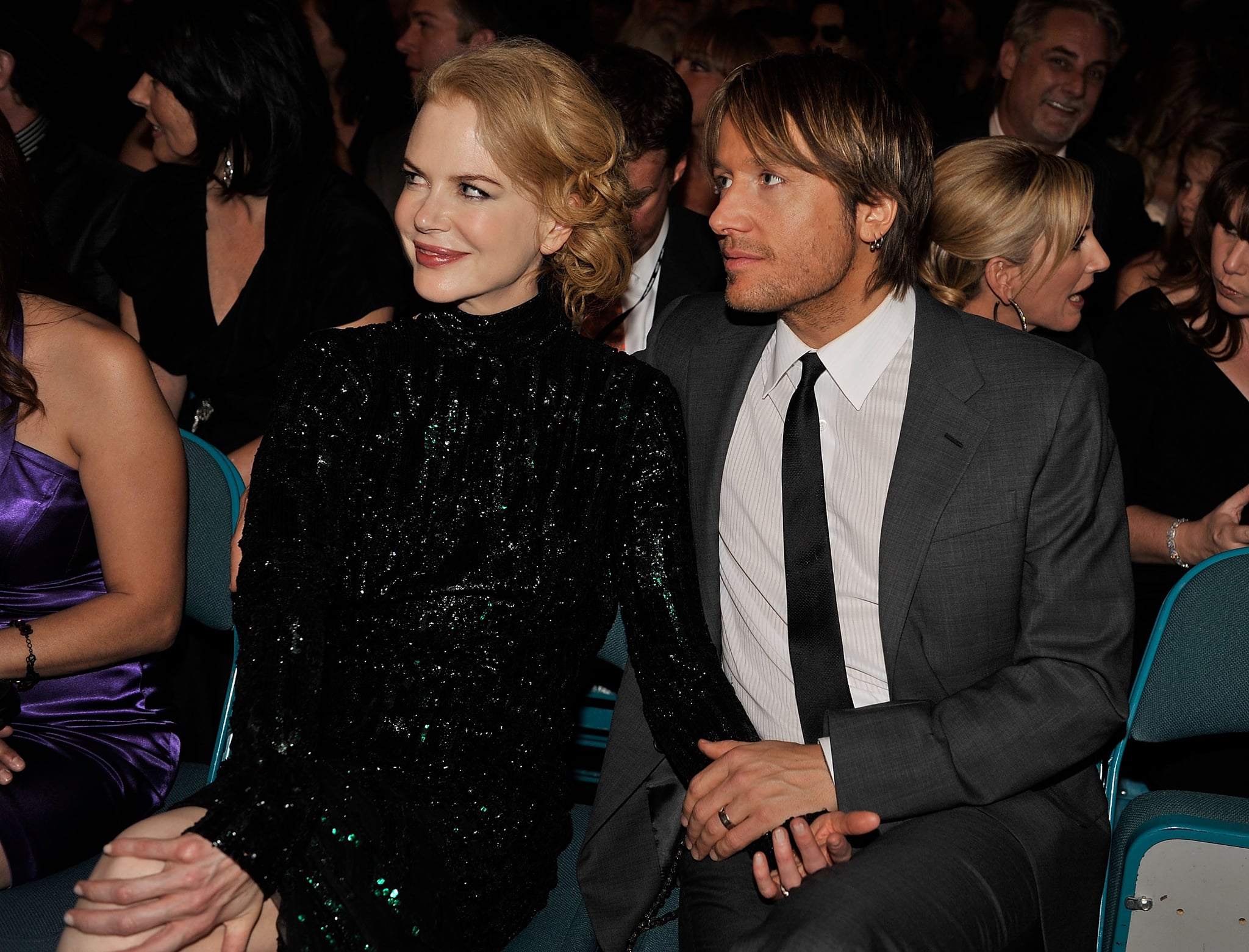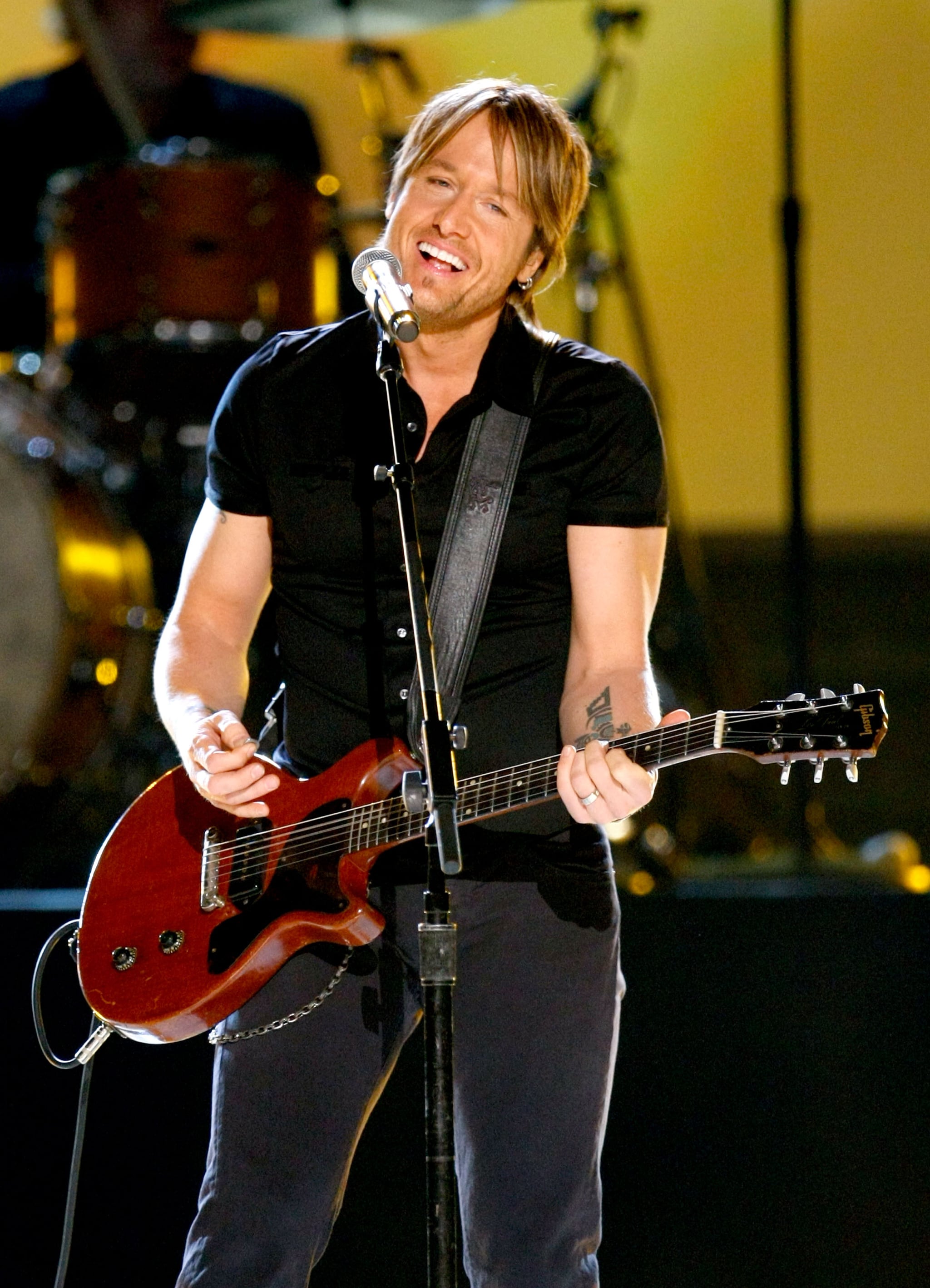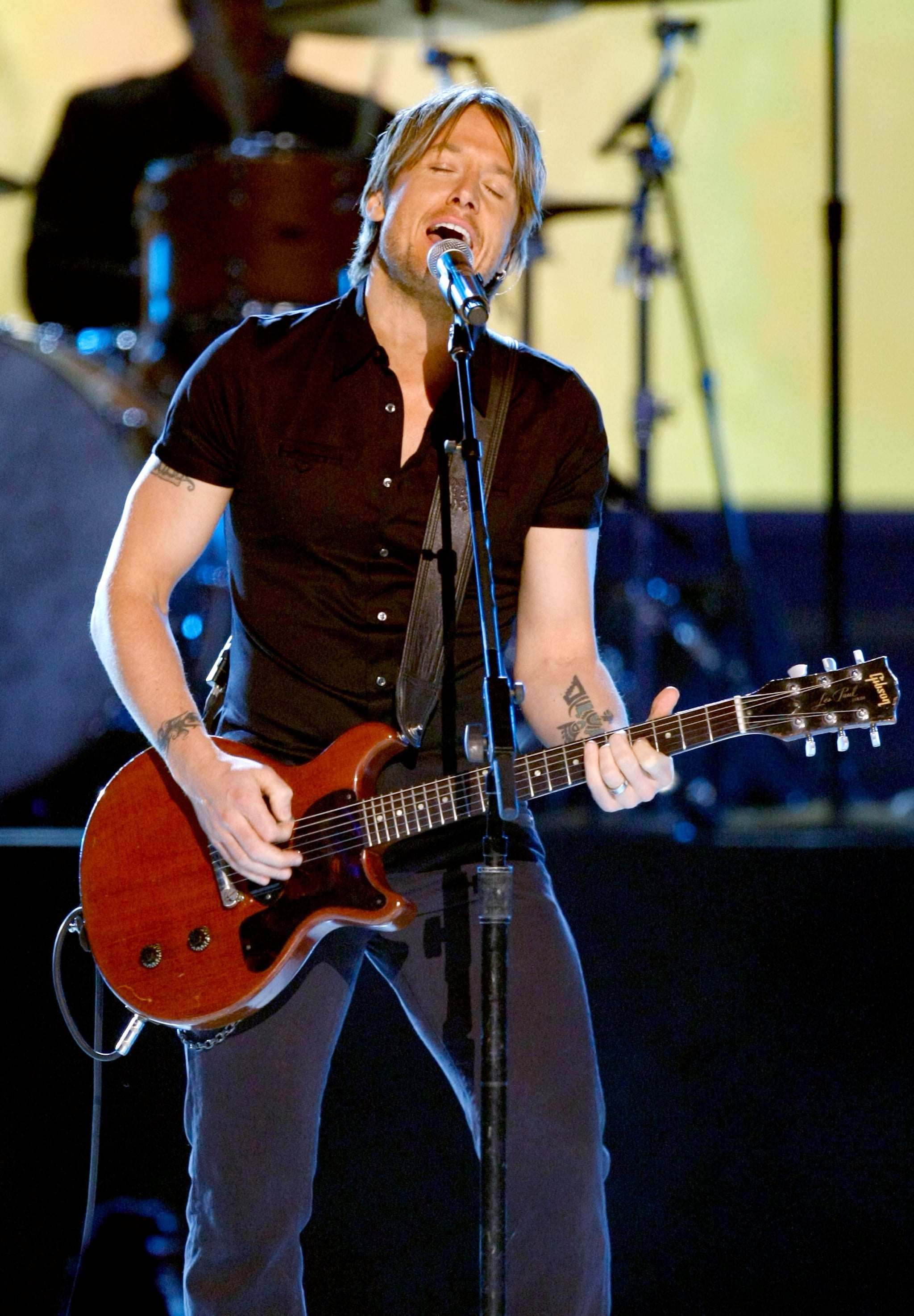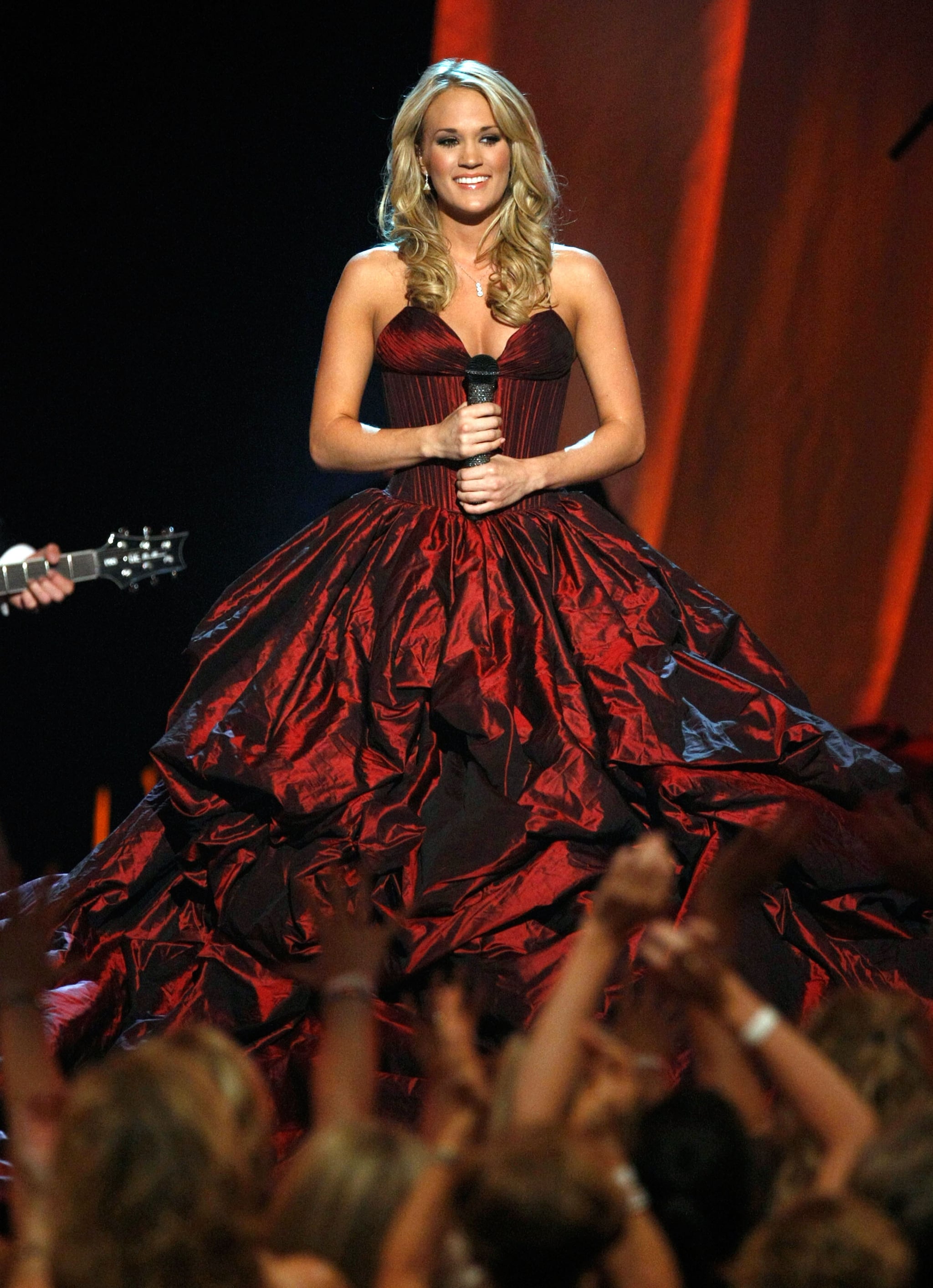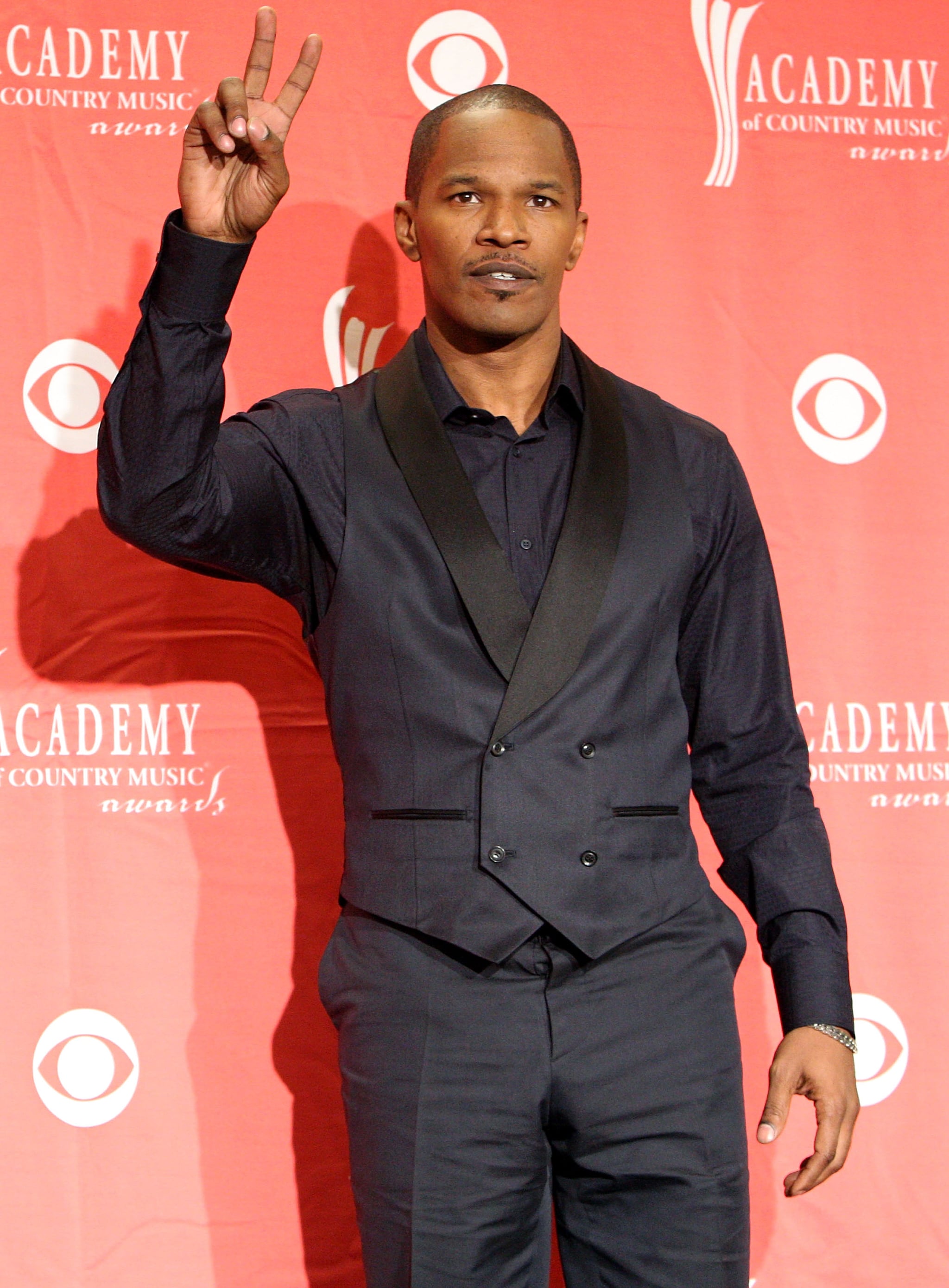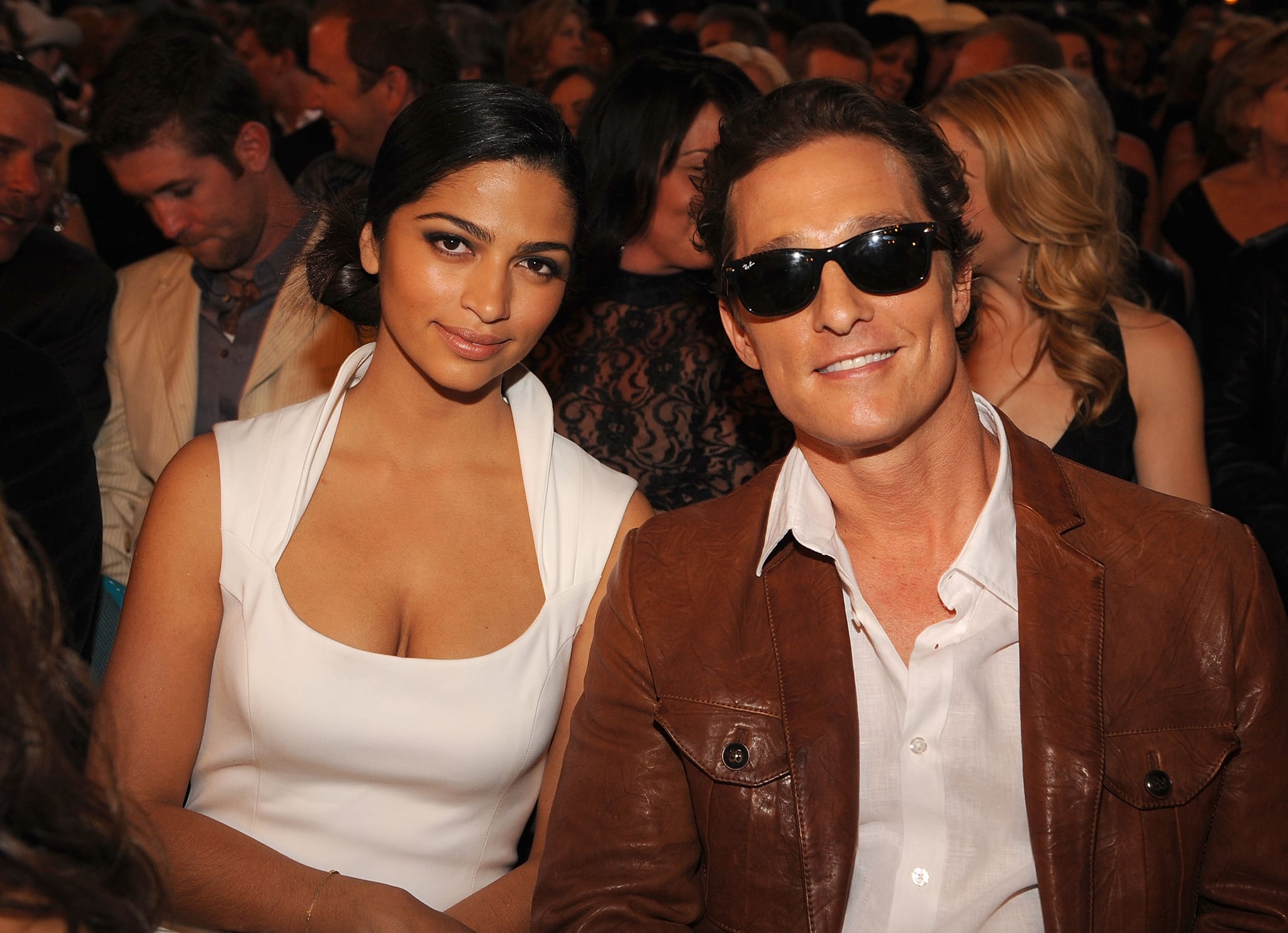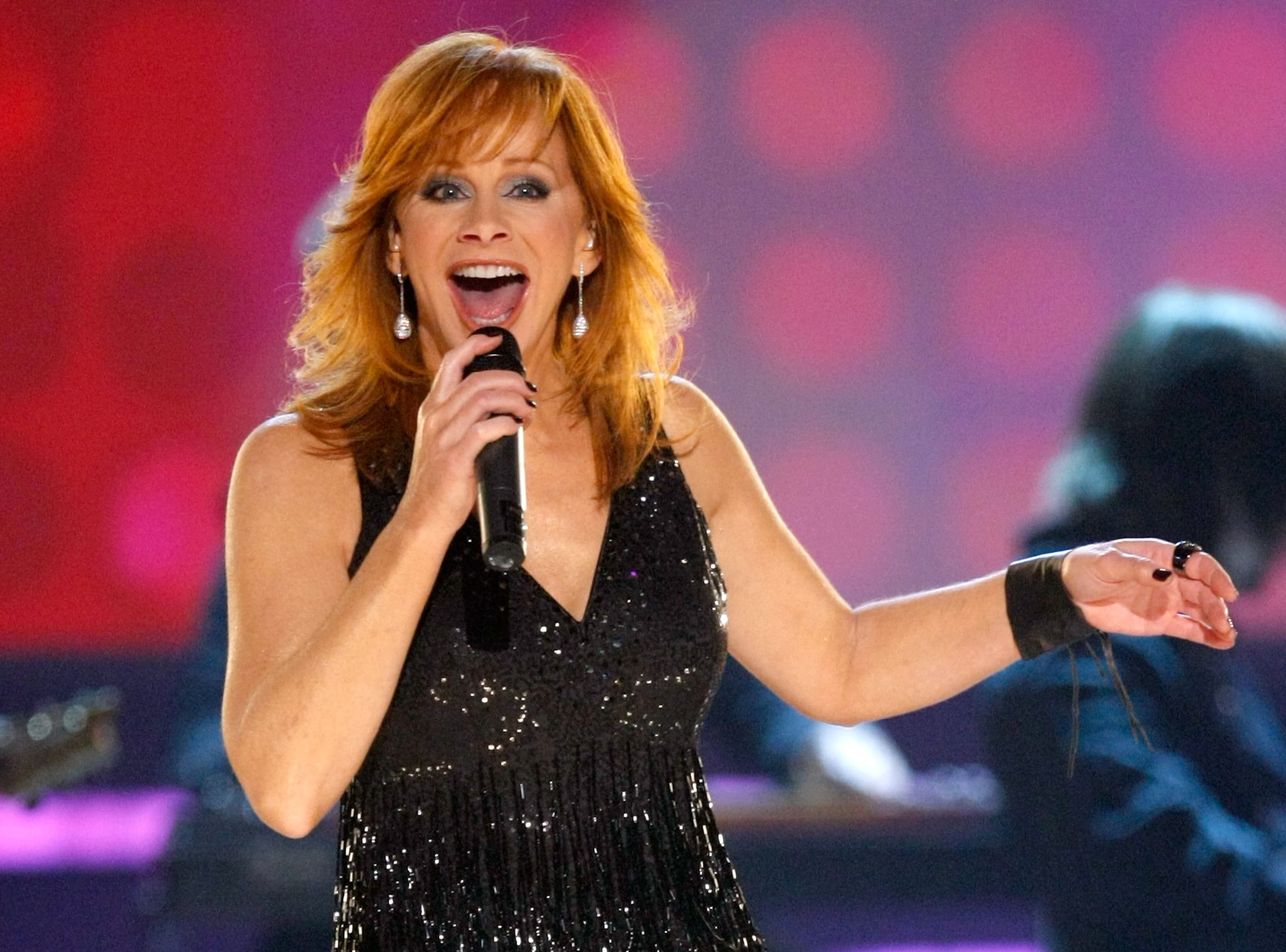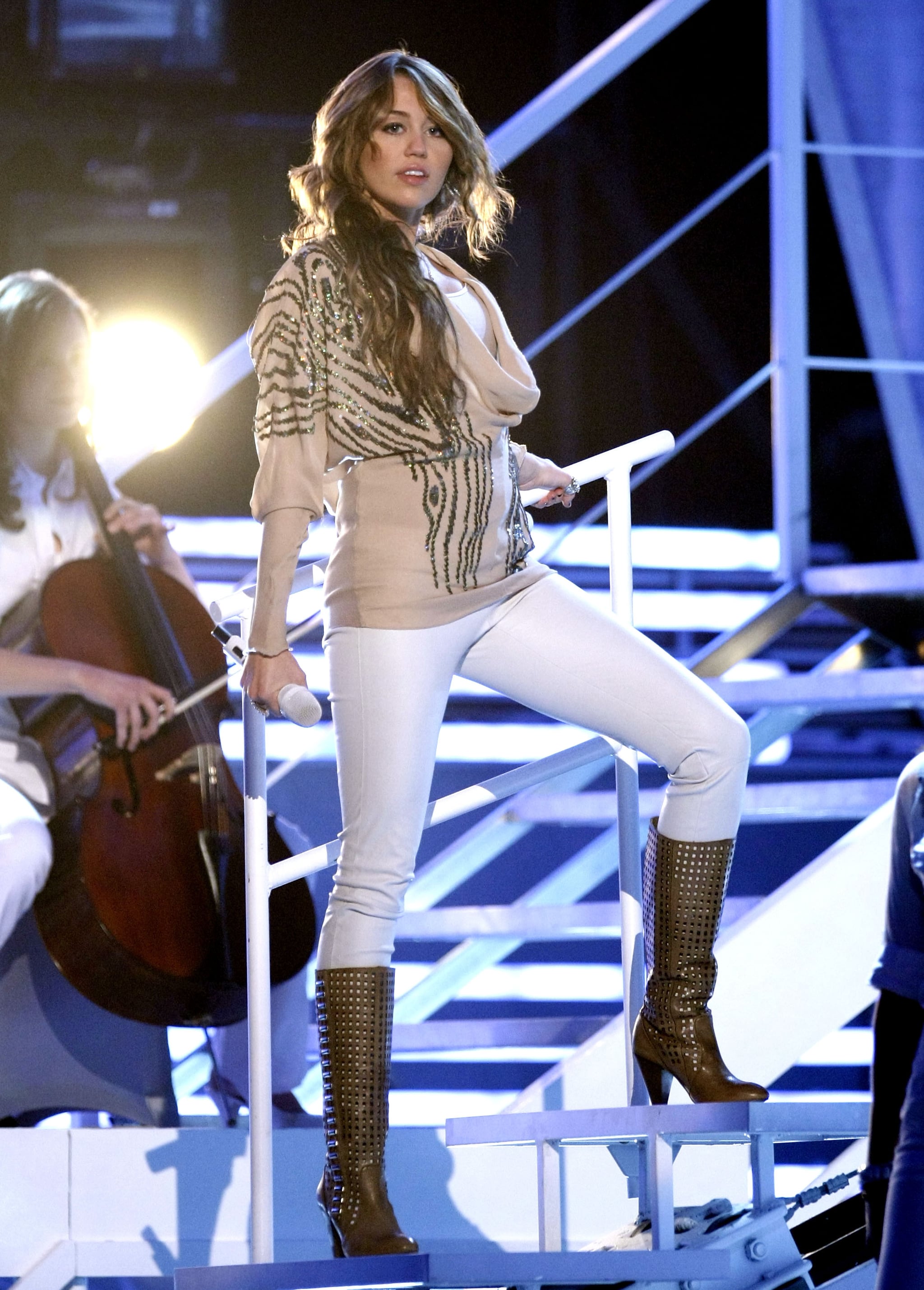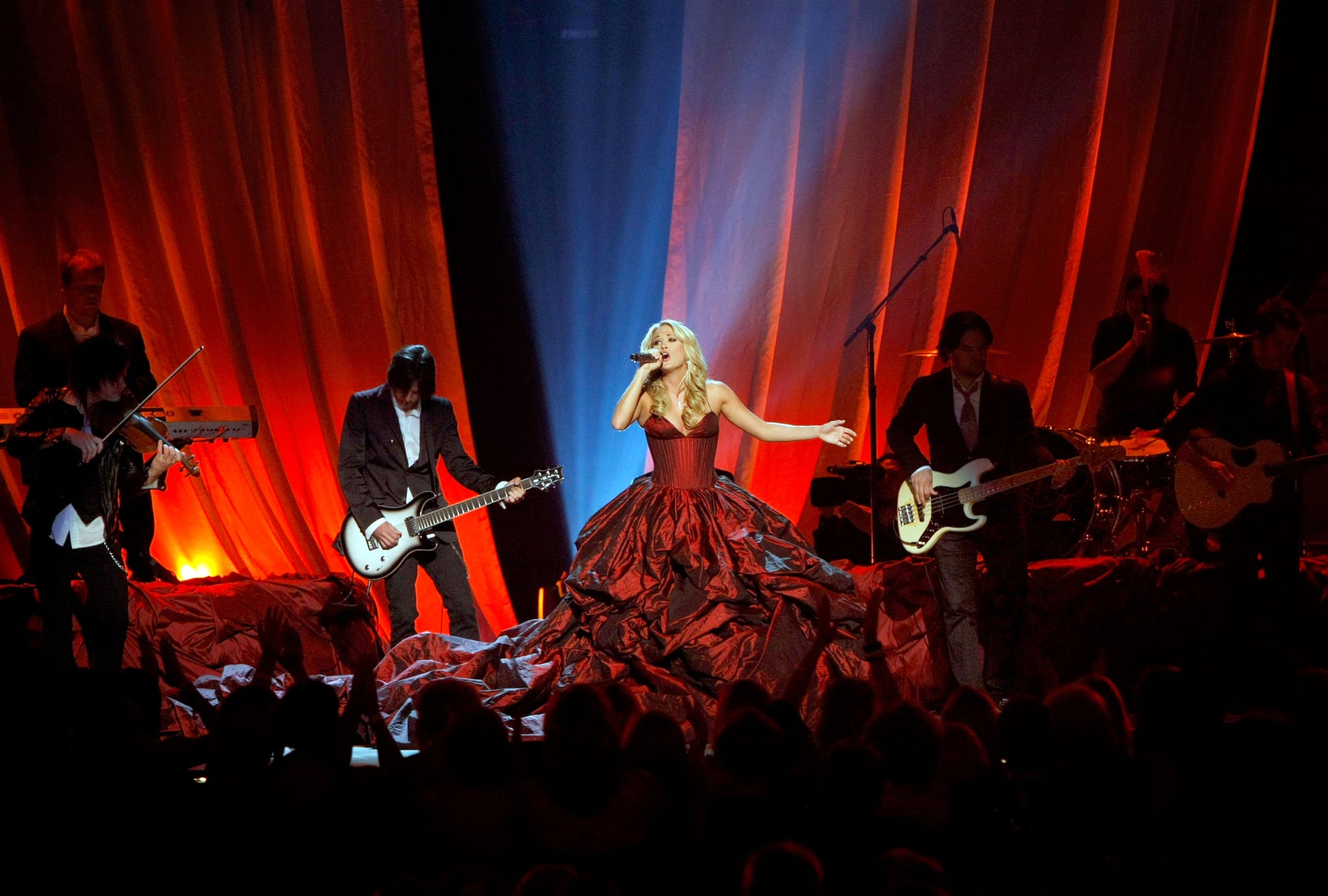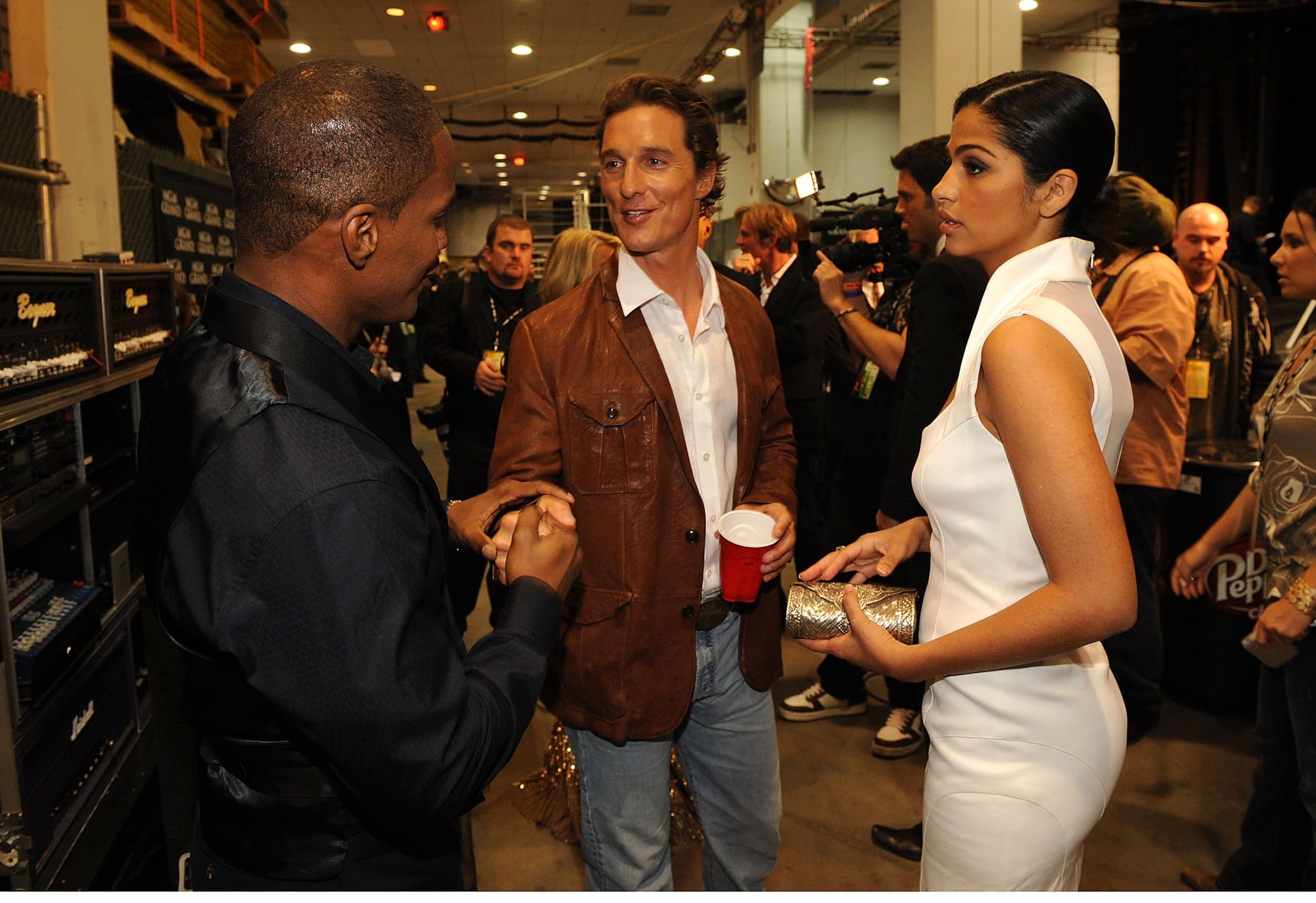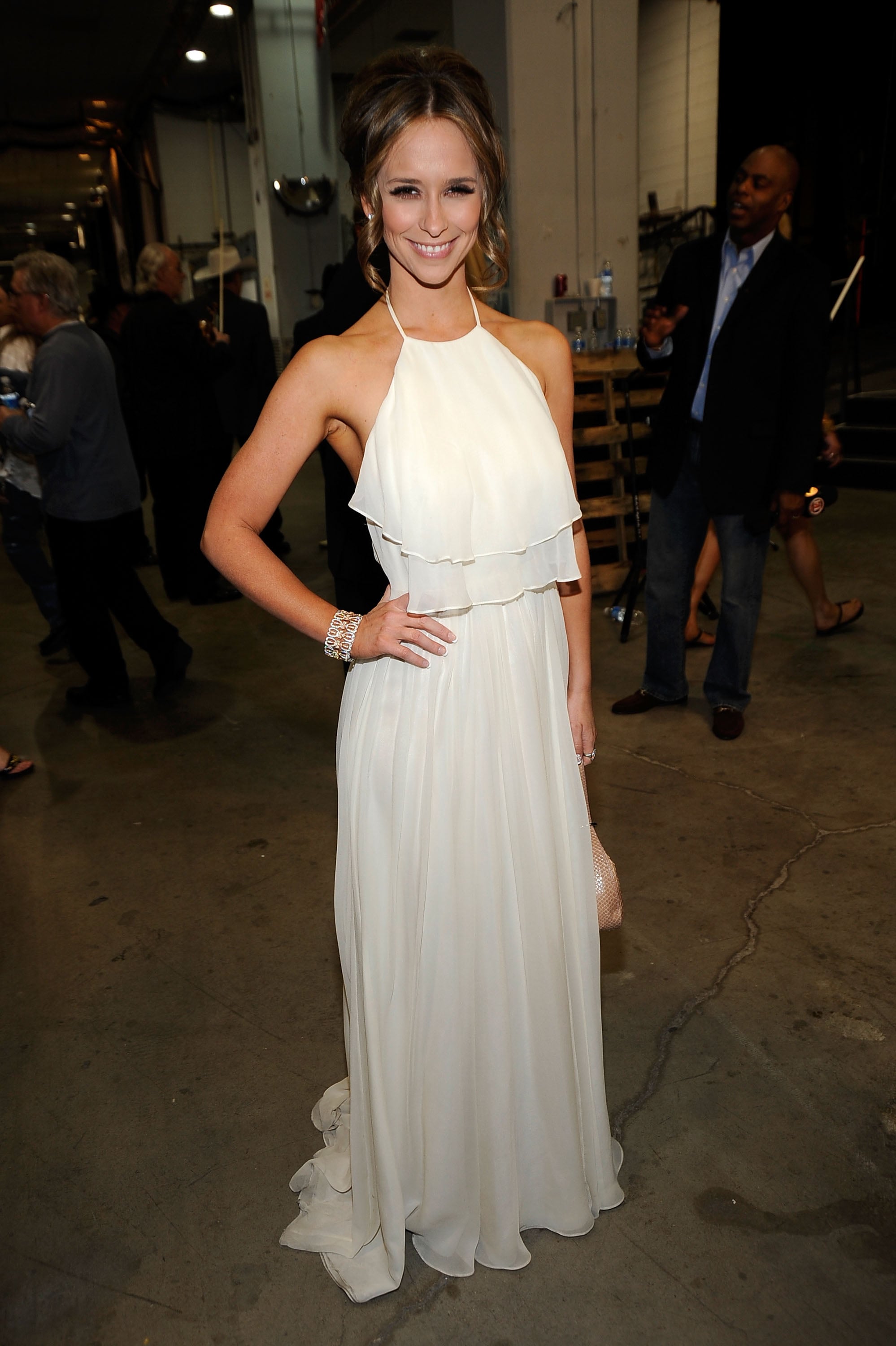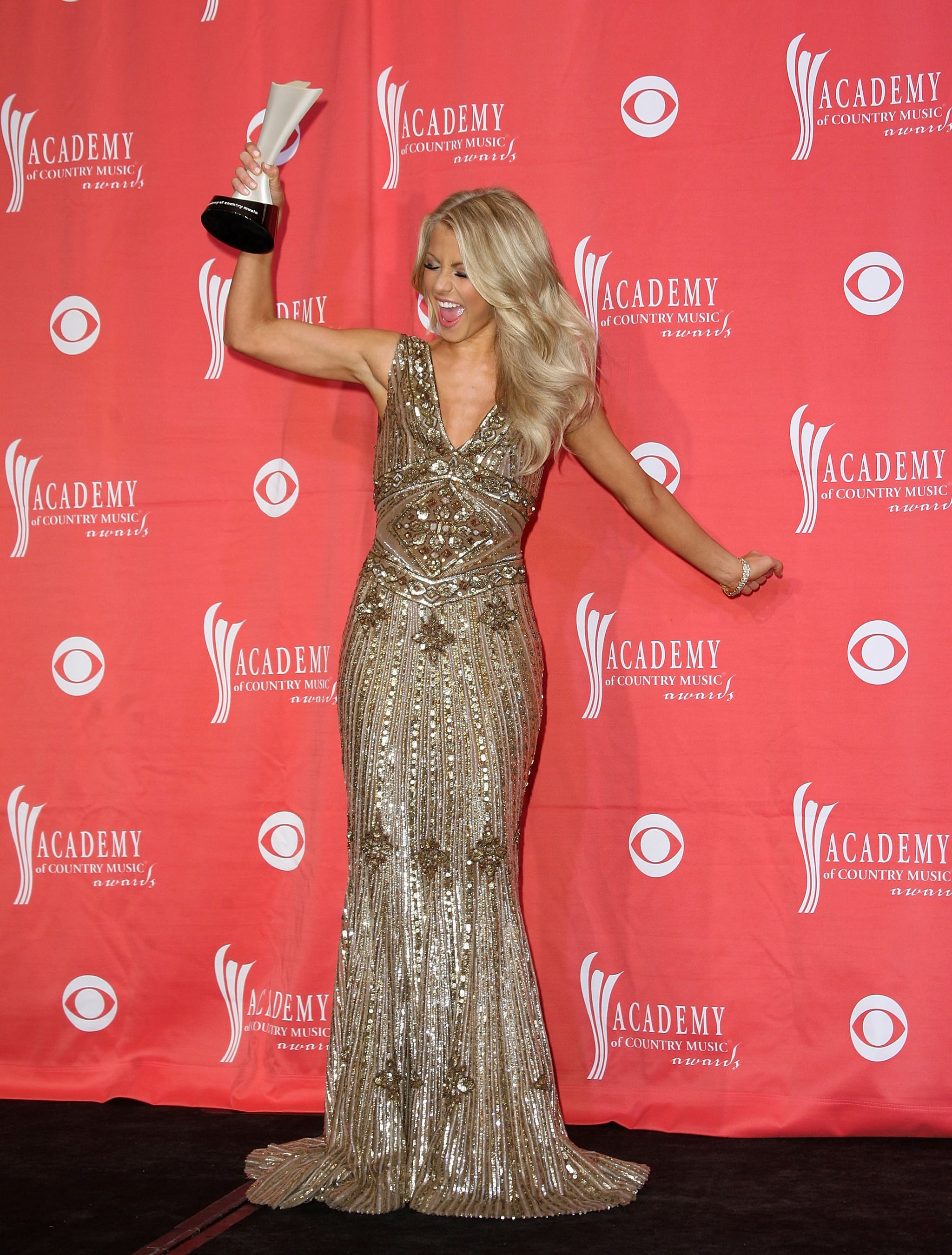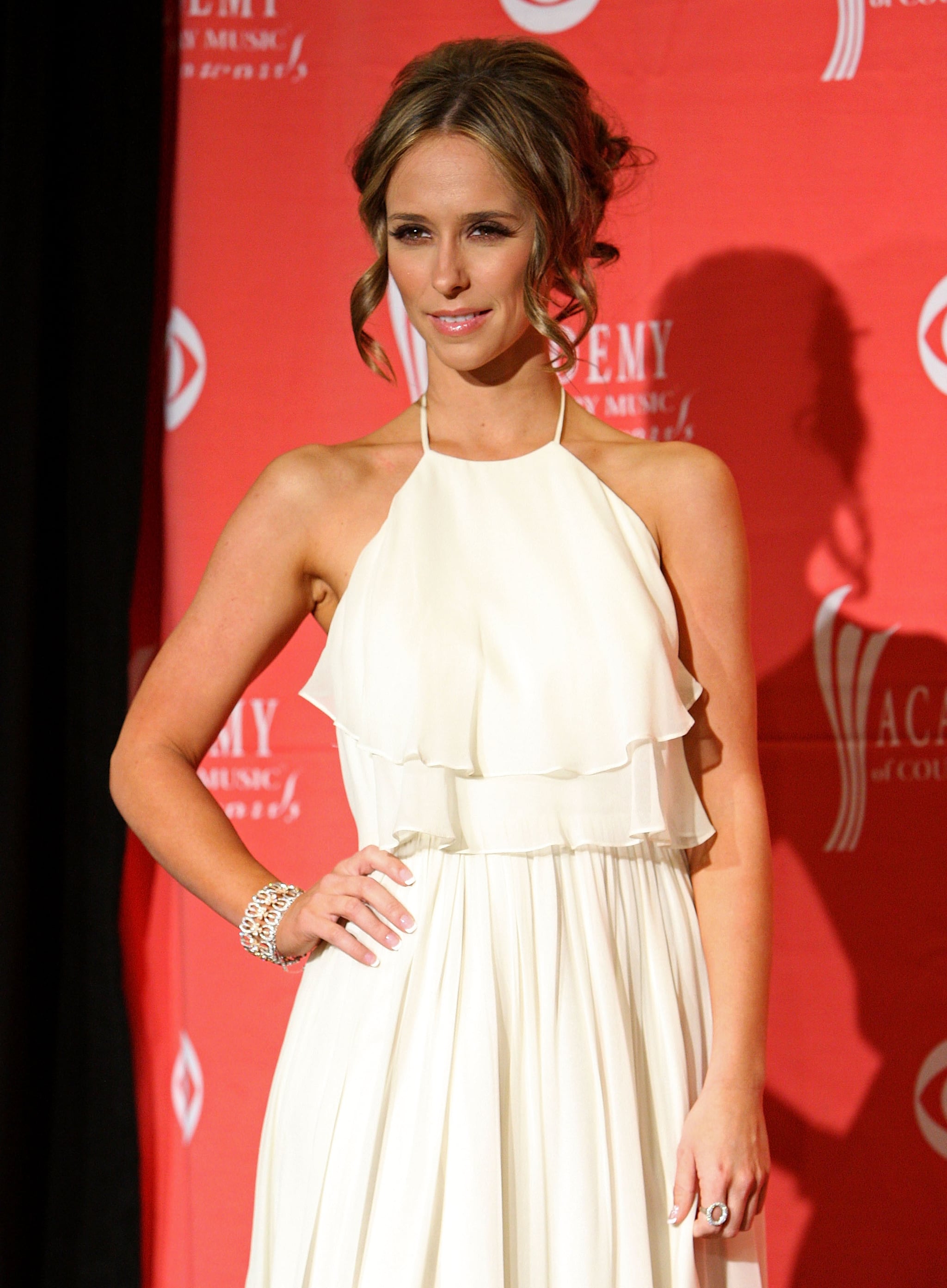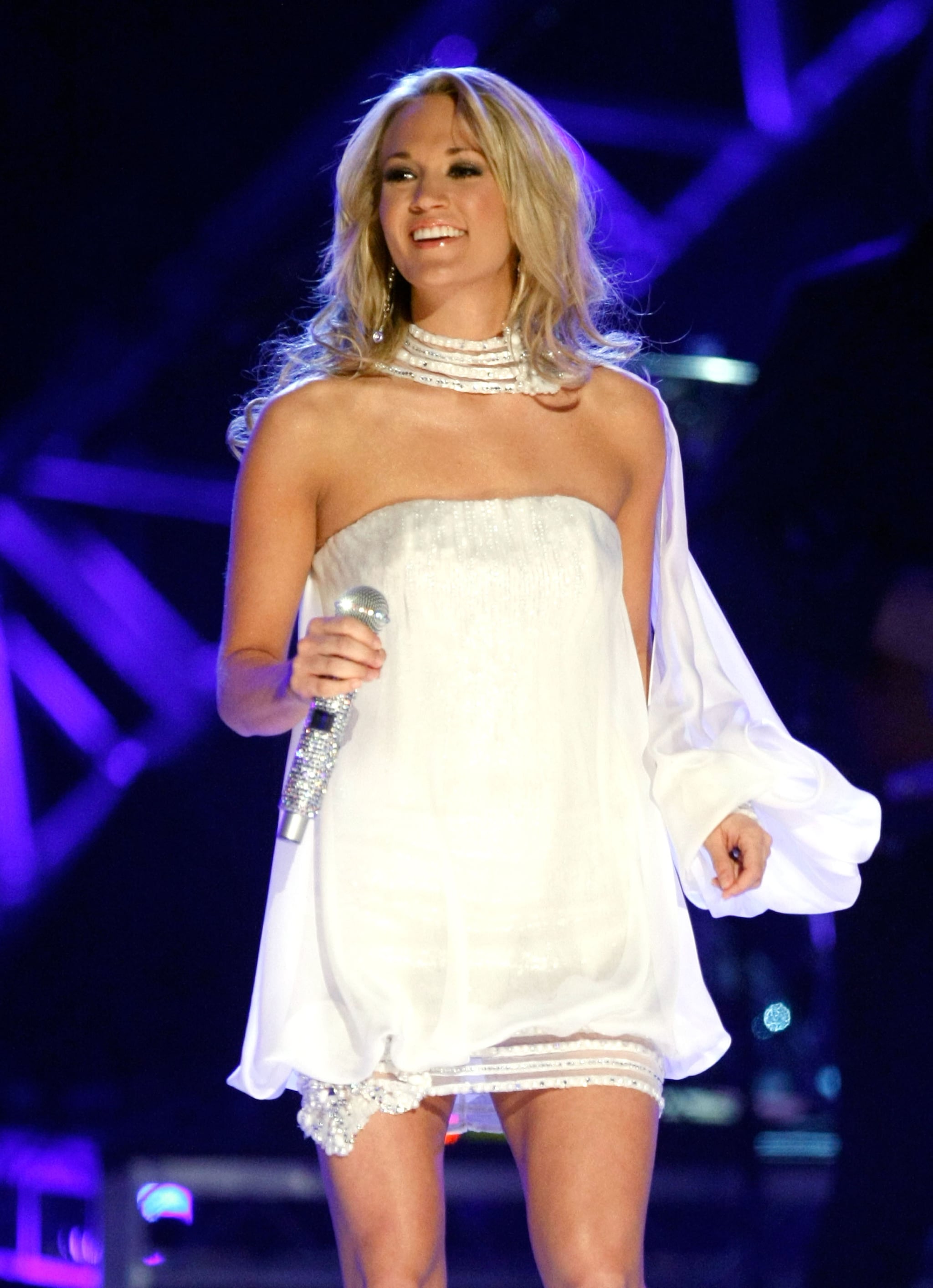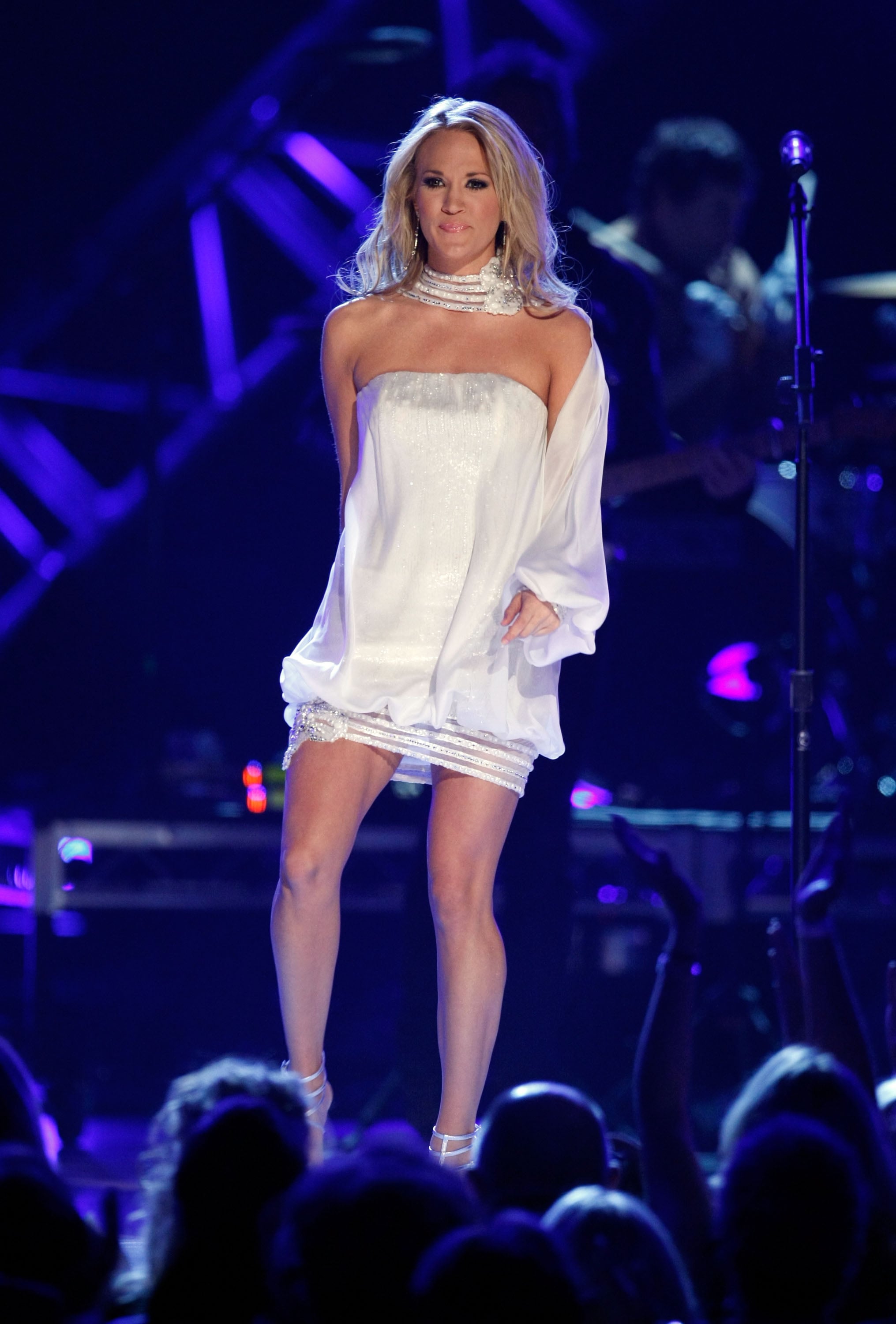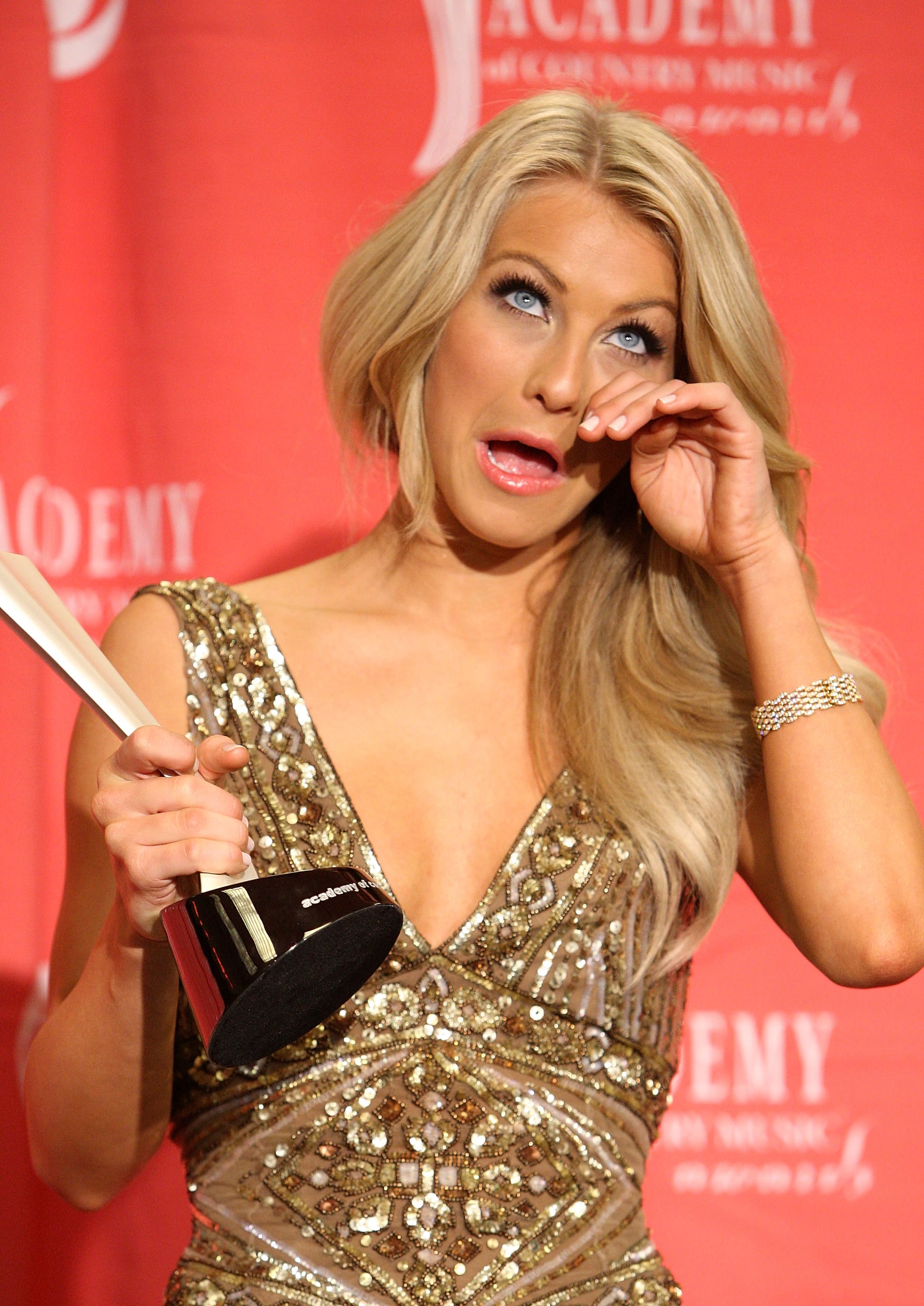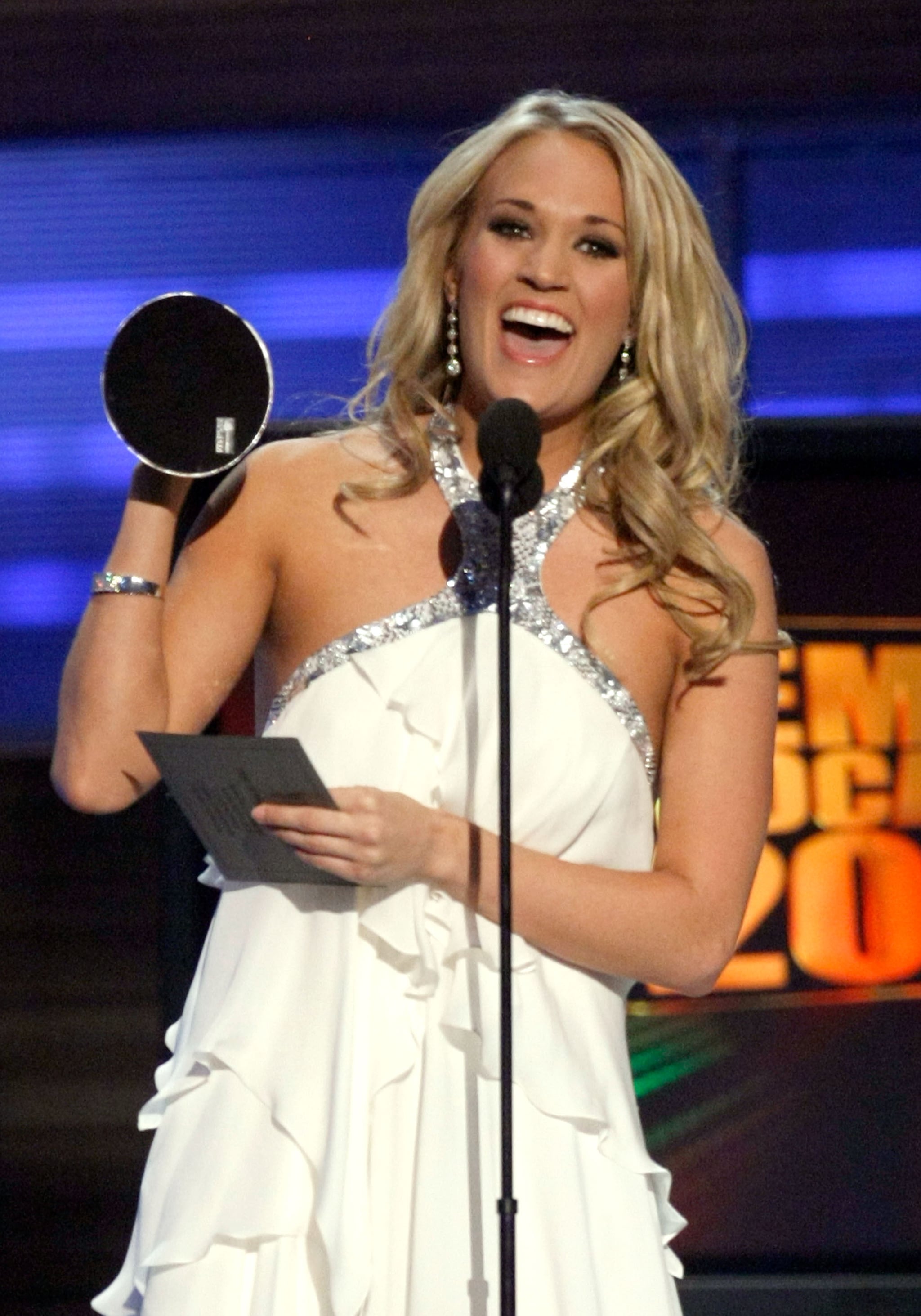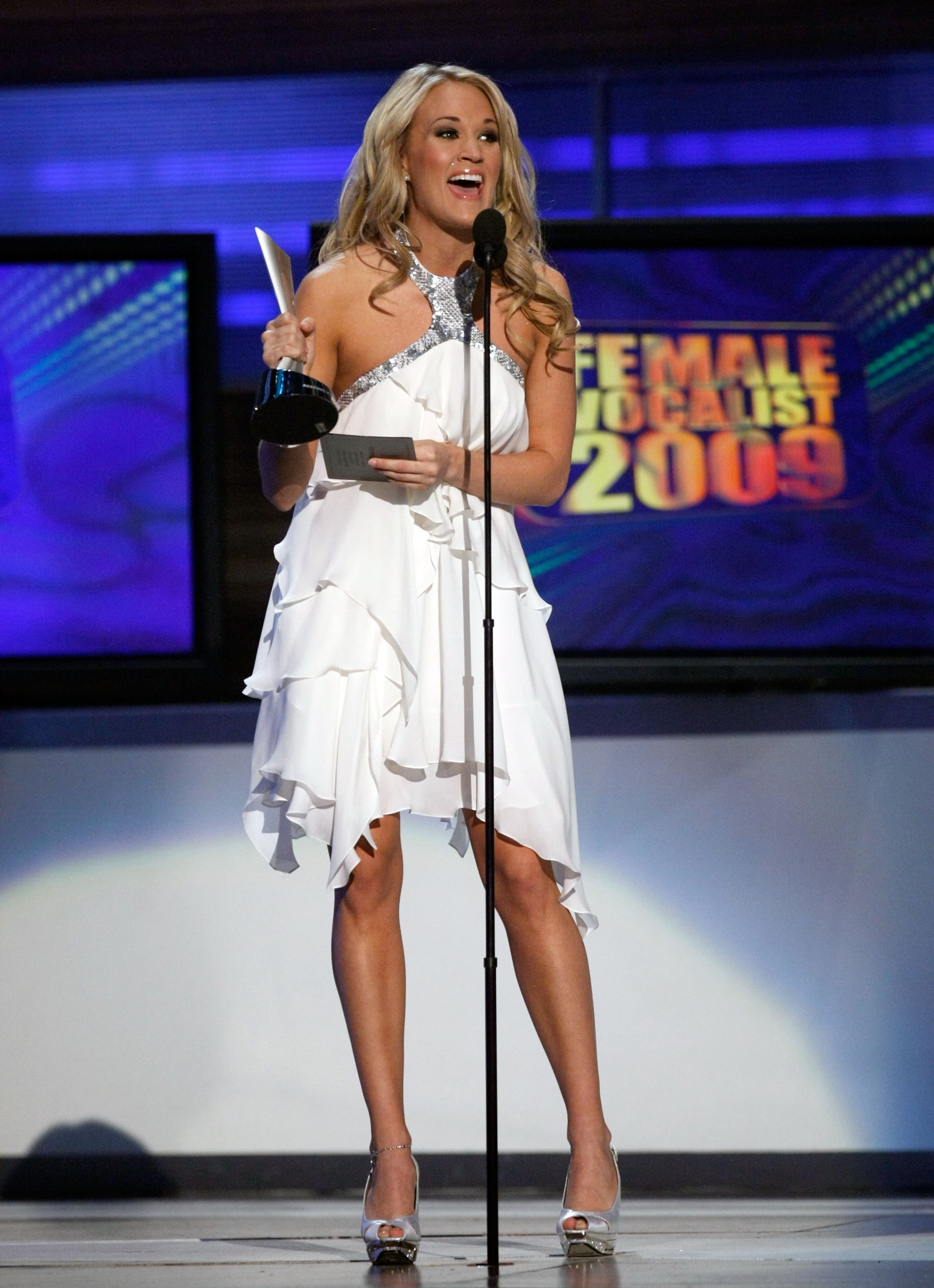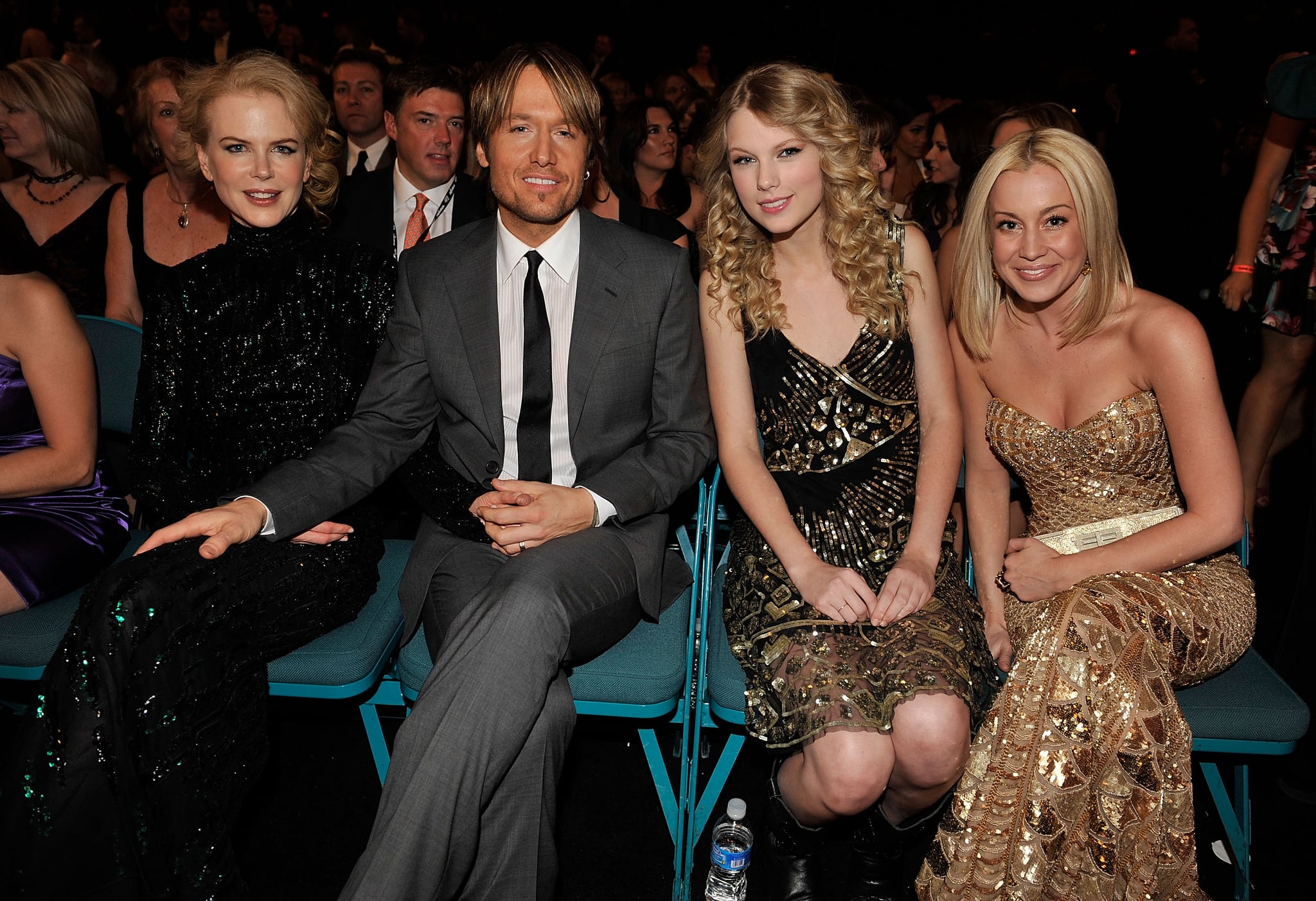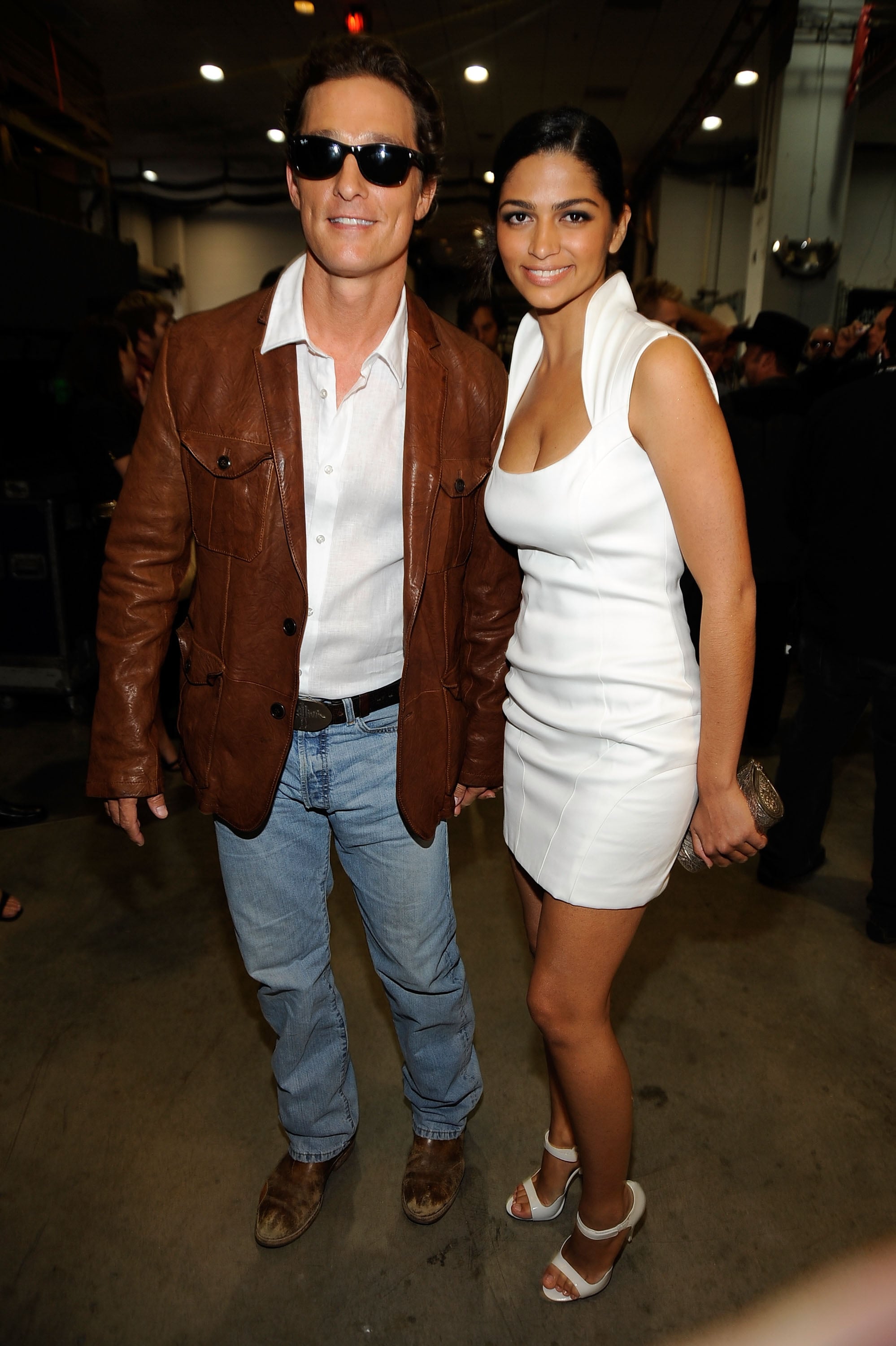 Images include: Miley Cyrus, Nicole Kidman, Keith Urban, Billy Ray Cyrus, Rascal Flatts, Taylor Swift, Carrie Underwood, LeAnn Rimes, Julianne Hough, Lee Ann Womack, Jennifer Love Hewitt, Reba McEntire, Kellie Pickler, Jamie Kennedy, Marisa Miller, Kris Jenner, Martina McBride, Kenny Chesney, Toby Keith, Jamie Foxx, Camila Alves, Matthew McConaughey