Lance Armstrong Dropped By Nike
Nike Drops Lance Armstrong With Dramatic Statement — Are You Surprised?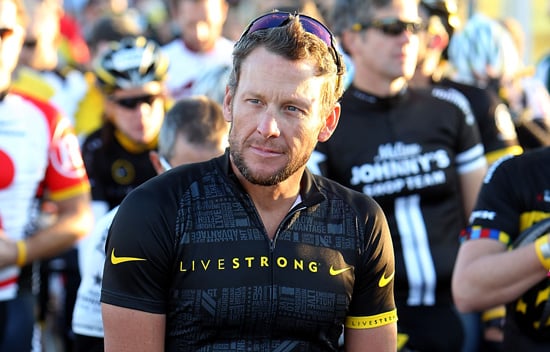 Lance Armstrong has been surrounded by controversy for years over suspicion that he used performance-enhancing drugs to aid his cycling career. Lance has repeatedly denied the accusations even as he chose to stop fighting the charges brought upon him by the United States Anti-Doping Agency and forfeited his seven Tour de France titles in August. Today, Lance revealed that he would be stepping down as chairman of his Livestrong organization just as news that his longtime sponsor, Nike, released him from his contract. Read Nike's statement and tell us — are you surprised by the company's stance?
"Due to the seemingly insurmountable evidence that Lance Armstrong participated in doping and misled Nike for more than a decade, it is with great sadness that we have terminated our contract with him. Nike does not condone the use of illegal performance enhancing drugs in any manner. Nike plans to continue support of the Livestrong initiatives created to unite, inspire and empower people affected by cancer."