Last Chance to Vote in Round Three of the PopSugar 100!
The third round in this year's PopSugar 100 ends this evening at midnight PDT, narrowing the 32 stars currently in the running down to the Sweet Sixteen. Make sure to complete your ballot, and then you'll be entered to win a great piece from Chanel! Before these matchups end, here's a quick rundown of some of the most crucial contests: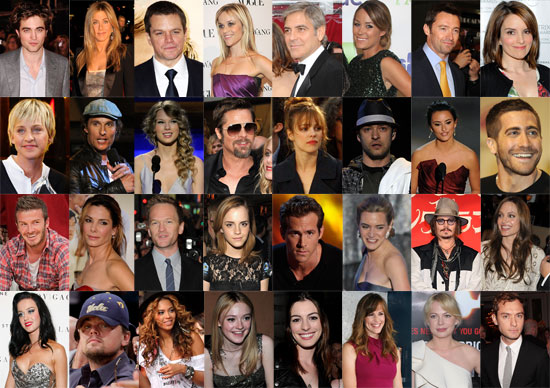 Penelope Cruz vs. David Beckham: The race between David and Penelope is one of the closest, and they keep switching back and forth with the lead! She's currently ahead by just 15 votes.
Beyonce Knowles vs. Katy Perry: In the battle between the two songstresses, Beyonce is currently holding down a healthy four-digit lead. It's been a big year for Katy with her engagement and new music on the way, but can she pull off an upset over Beyonce?
Reese Witherspoon vs. Anne Hathaway: They're two of Hollywood's most famous actresses, but it's currently Reese who's in the lead. Both women are in-demand for some of the best roles, but it looks like Reese might run away with this one.
There's still time, so make sure to fill out your ballot before we move on to the fourth round! We're getting closer every week to deciding just who had the biggest year in Hollywood, so cast your vote and help determine the winner!