Lauren Conrad Confirms She's Returning to MTV With a New Reality TV Show 2010-09-25 08:00:00
Are You Surprised Lauren Conrad Is Returning to MTV?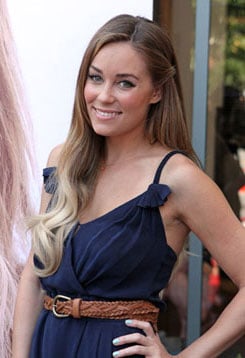 Lauren Conrad stopped by Ryan Seacrest's morning show yesterday in LA, where he grilled her about the new reality series she has in the works. She played it coy, though Ryan read an email he received from MTV expressing how happy they are to work with LC again. According to LC, it will be "very different" than The Hills and the official word says the show is a "documentary-style reality series following the budding fashion designer as she creates a line of evening wear and builds a fashion house — from the ground up."
Most of you are excited to see Lauren back on reality TV and since her series will focus on her fashion career we thought it might find a home on a different network. Still, MTV was where she got her start and must have agreed to her desires to keep her personal life out of her third show with them. So tell us, are you surprised that LC is returning to MTV?