Lauren Conrad Out In LA With Chloe and Lo
LC's a Big Star Now but Just How Big Is She?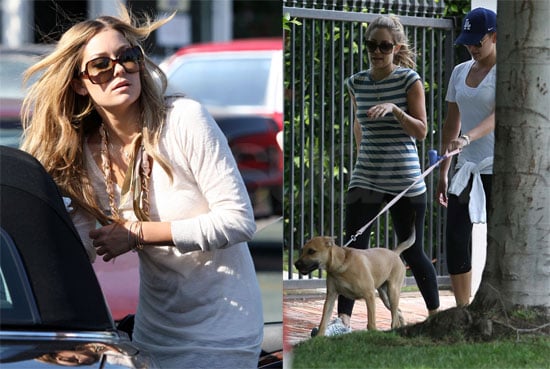 0
LC's a Big Star Now but Just How Big Is She?
Lauren Conrad has become a popular celebrity on our site and although you all voted Whitney your favorite Hills girl, LC has a chance to make it onto the PopSugar 100 this year. She didn't make it last year but considering how famous she has become we wouldn't be surprised to see her or her co-stars on this year's list. Go and vote for your favorite celebs now so you can help them secure their top spot. In the meantime, we'll continue to watch LC's every move including yesterday when she looked like a star sporting some gladiator sandals while leaving a photo shoot at Le Deux. Today she and Lo took their pup Chloe (who has grown up so fast) on a walk. LC has mixed fame and normalcy with ease so do you think she deserves a spot on the list?