Lea Michele Reacts to Cory Monteith's Death
Lea Michele Says Cory Monteith Will "Forever Be in My Heart"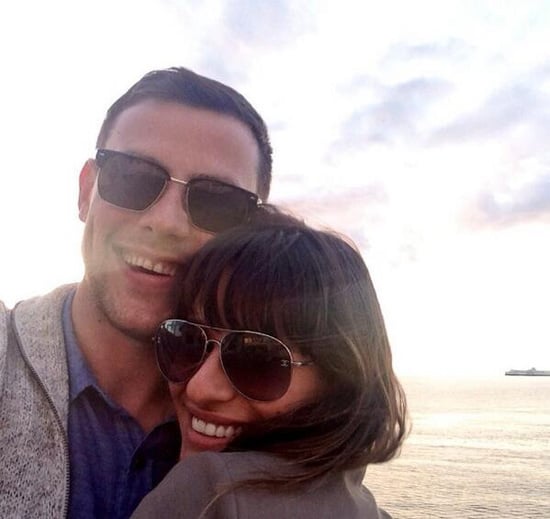 Two weeks after the sudden death of her boyfriend, Cory Monteith, Lea Michele broke her silence on her Twitter account today, sharing a photo of her and Cory and thanking her fans in an emotional post that read: "Thank you all for helping me through this time with your enormous love & support. Cory will forever be in my heart." Her Twitter fans were not the only ones to support Lea, who gathered with her and Cory's Glee costars for a memorial at Paramount Studios last Thursday. Like Lea, many stars have taken to social media to share their memories and reactions to Cory's sudden passing.
In the wake of Cory's tragic death, many have been left wondering what will happen to his character, Finn, on his hit show, Glee. In an in-depth interview, the show's producer Ryan Murphy spoke about the future of Glee after it was announced that production of the fifth season will be delayed until late August with a premiere date set for Sept. 26. Murphy revealed that there will be an episode that will deal with the death of Finn's character followed by a long hiatus. He also shared his admiration for Lea, saying, "I've never met any 26-year-old person stronger than Lea."