Lea Michele in V Magazine's Spring Issue 2014 | Pictures
Lea Michele Goes All Bombshell in a "Half-Naked" Photo Shoot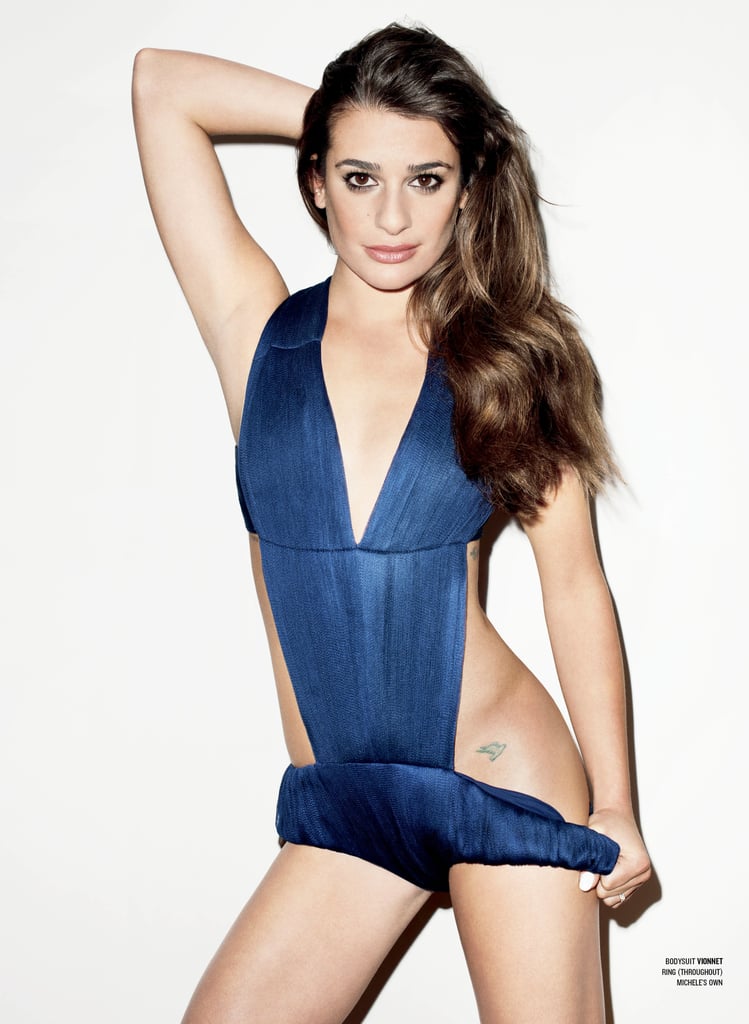 0
Lea Michele Goes All Bombshell in a "Half-Naked" Photo Shoot
Lea Michele flaunted her figure in a sexy spread for the Spring 2014 issue of V Magazine, modeling cutout bodysuits by Vionnet and DKNY and showing off her tiny bird tattoo. In the accompanying interview, titled "Lea the Brave," the Glee star opened up about her debut album, Louder, and upcoming memoir, Brunette Ambition, as well as the challenges she's faced since the death of boyfriend Cory Monteith last July. Lea shared a series of steamy behind-the-scenes snaps from the V shoot on Instagram this week and seemed to be having a blast while on the set with photographer Terry Richardson. The issue hits newsstands on Feb. 27, but you can read some of the standout quotes from Lea's sit-down right here.
On recording her debut album, Louder, after Cory Monteith's death: "My album was completed in June. We had 12 songs. And then my boyfriend passed away in July. So I met with

Sia

[Furler], because she's a friend and because we were thinking, 'Do we want to add anything to the record now?' And we wrote 'If You Say So' on the same day she played me 'Cannonball.'"
On dedicating "If You Say So" to Cory: "It's the only song that no one's heard. I can't talk about it until people hear it. I just feel like people should hear it, and I don't know if I'm ever going to talk about it. It's just one of those things where I understand what it means, and you can take it or leave it. That song is for me."
Source: V Magazine/Terry Richardson