Lea Michele Wears a Cory Necklace on the Glee Set
Lea Michele Keeps Cory Close While Working on Glee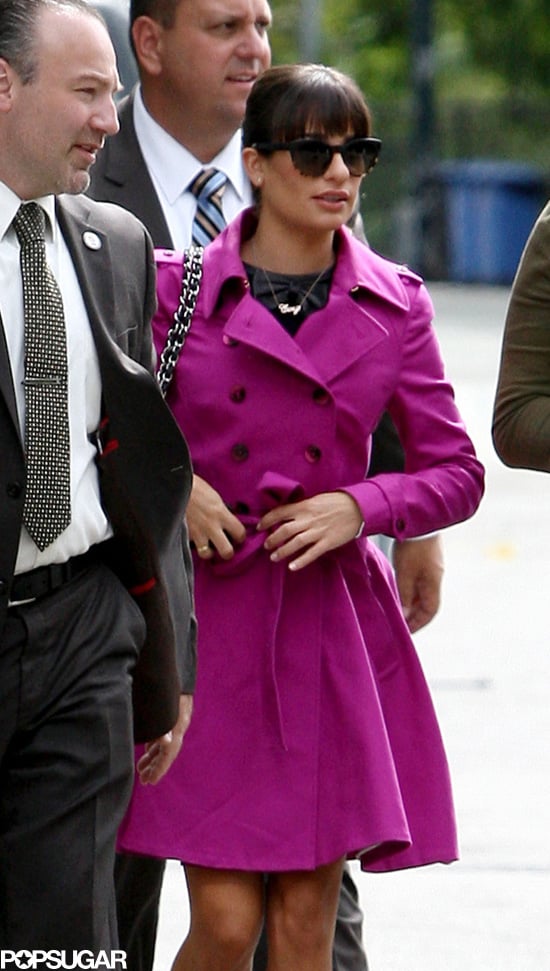 Lea Michele popped up in NYC's famed Central Park to film scenes for Glee today. While she stood out among the greenery in a bright pink jacket, she donned another eye-catching accessory in the form of her Cory necklace, which she wore around her neck for the day of shooting. Lea has literally kept her late boyfriend close to her heart since his sudden passing in July, and she was spotted traveling out of LAX while wearing her Cory chain over the weekend. Lea also documented the day in front of the cameras on her Instagram account, sharing a photo of herself in front of the Broadway sign for the musical Funny Girl. She seems to be enjoying the change of pace in the Big Apple since she shared a picture of racing taxi cabs with the cityscape, captioned with a heart, on her social media account today, too.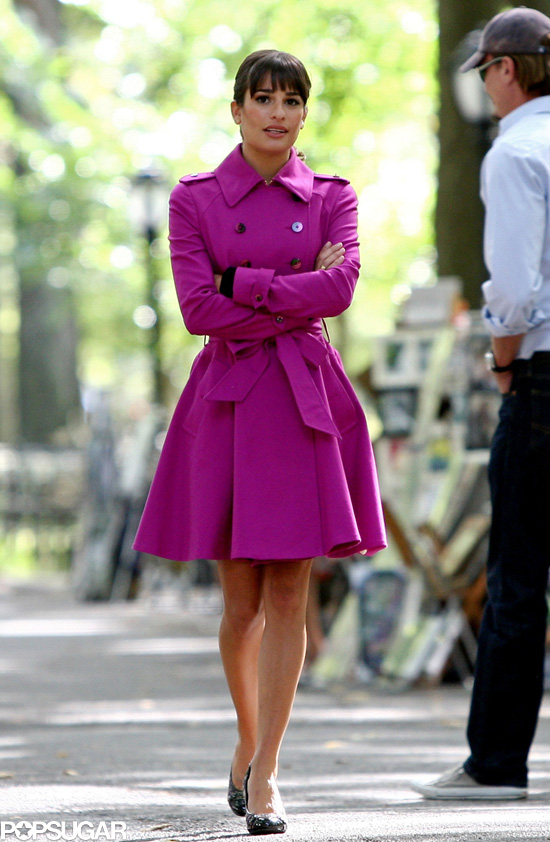 Lea is hard at work on season five of her hit show, which is set to premiere on Sept. 26. Today's session may have been a bit more lighthearted compared to the shooting of the emotional episode dedicated to Cory's character, Finn Hudson, which took place two weeks ago in LA. For the tribute episode, which will be the third to air, Lea wore a Finn necklace, similar to her Cory chain, to commemorate her late love on screen as well.
See more photos of Lea on her NYC Glee set below.