Learn How to Strip Like Lindsay (and More)!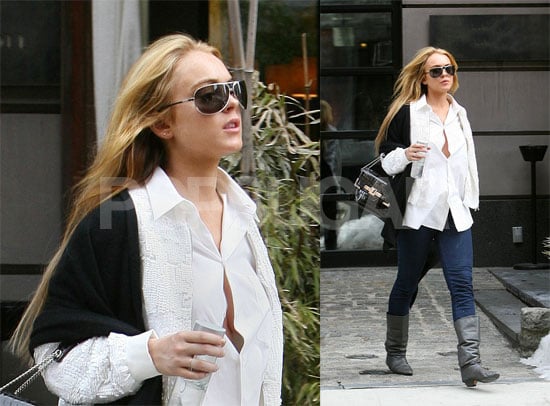 0
Learn How to Strip Like Lindsay (and More)!
Lindsay showed off her continued distaste for undergarments in NY this weekend. Linds, who could never be described as modest, seemed pretty comfortable playing a stripper in the upcoming film I Know Who Killed Me, thanks to Sheila Kelley's popular strip tease-based work-out, S Factor. The starlet isn't the only celeb who likes to work it while she works out -- Kate Hudson is also a fan of S Factor and takes classes in LA. The program is about so much more than dirty dancing; it's focused on body toning and self-confidence (though we can't imagine knowing the moves is a bad thing). Curious? FitSugar has teamed up with S Factor to offer you a free introductory class at the studio closest to you!
Okay, completely unrelated but equally important: don't forget tomorrow it's trivia again! This week we're keeping it all in the family (that's your hint so study up). Three lucky winners will be signing off with a fab PopSugar t-shirt so we'll see you in the chatroom at noon PST!