Lena Dunham Funny Emmys Tweet
The Funniest Celebrity Tweets of the Week
In this week's edition of our favorite hilarious celebrity tweets, Jimmy Fallon reveals that he might secretly be a hoarder, while comedian Whitney Cummings has a message to all of her engaged friends out in the world. Also, Lena Dunham shared a few wise words from her encounter with Zac Posen on the red carpet at the Emmys.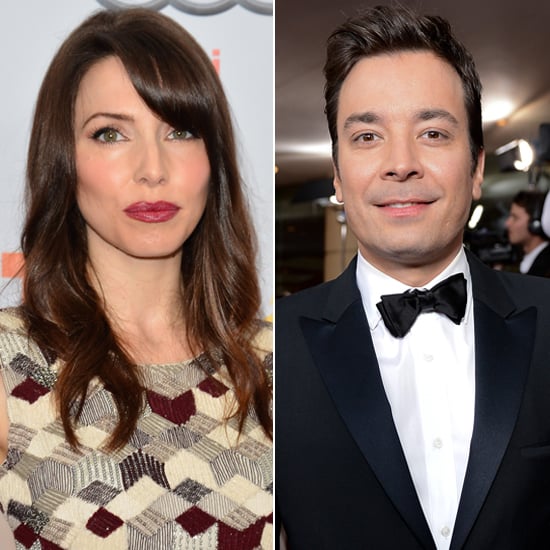 Check out all that and more in the funniest morsels of the celebrity Twitter world this week!


Next time I'm at a Hollywood party, I'm heading straight for the food table to hang with Lena and Zac.
Best quote of last night: "if you want to be left alone at a Hollywood party just stand near the food" -@Zac_Posen

— Lena Dunham (@lenadunham) September 23, 2013


Is this why my mom has, like, 72 episodes of All My Children on her DVR still?
A&E canceled "Hoarders." But viewers will never delete the dozens of episodes on their DVR because they might need them one day. #fallonmono

— jimmy fallon (@jimmyfallon) September 27, 2013


Listen, it's nothing against you guys. Whitney Cummings is just trying to stay sane.
Hey to all my friends who just got engaged-I'm so happy for you but please understand that now I have to stop following you on Instagram

— Whitney Cummings (@WhitneyCummings) September 26, 2013


As long as the anger never moves to Jennifer Lawrence, I don't see the harm.
Does everyone still hate Anne Hathaway for no reason at all or has the anger moved on to some other innocent successful person?

— Jim Gaffigan (@JimGaffigan) September 26, 2013


Check out the rest of our favorite tweets when you read on.


Wait. Does that mean "Wrecking Ball" is about something else entirely?
Maybe Miley Cyrus's tongue is trying to escape?

— Michael Ian Black (@michaelianblack) September 25, 2013


You just don't get it, OK?!
Scientists now say adolescence lasts until age 25. To which 25-year-olds responded "No it doesn't! GOD! Get out of my room!"

— Stephen Colbert (@StephenAtHome) September 26, 2013


I'm sorry, Mae! You can't choose who you love!
how DARE you like bbq sauce as much as i do

— mae whitman (@maebirdwing) September 26, 2013


(See also: Carrie Bradshaw in the Sex and the City movie.)
If you're not doing something drastic to your hair every time your heart breaks, you're doing being a woman wrong.

— Julie Klausner (@julieklausner) September 25, 2013


This one's a two parter (Oh, Ellen).
The best thing about the new iPhone is that it's waterproof! Incredible.

— Ellen DeGeneres (@TheEllenShow) September 24, 2013
Never mind. Definitely not waterproof.

— Ellen DeGeneres (@TheEllenShow) September 24, 2013


Obviously.
Obviously, ill name my next dog Prince Humperdink.

— Kristen Bell (@IMKristenBell) September 26, 2013


I can't tell if this is a great thing or a terrible thing.
Still early in the season, but I'm pretty sure my fantasy football team is headed to the Lingerie Bowl.

— Conan O'Brien (@ConanOBrien) September 26, 2013


I can hear the disdain from miles away.
skinny foodie, get away from me

— Mindy Kaling (@mindykaling) September 26, 2013


Don't you know? No one can be prouder of Kanye West than Kanye West!
Wish I could be as proud of anything as Kanye West is when he rhymes about having a passport.

— kelly oxford (@kellyoxford) September 26, 2013


Well, that's just plain rude.
Walking around the park and no one will let me join their picnic.

— rob delaney (@robdelaney) September 25, 2013