Leo Brings His Body and Lies to Rome
Leonardo DiCaprio skipped Election Day in the United States in order to keep premiering Body of Lies overseas. This time, he and director Ridley Scott hit Rome, posing side by side before screening their film. While this one may have been a critical mixed bag his Revolutionary Road is already getting big buzz and not just because of his reunion with Kate Winslet. Oscar buzz is heating up and with award season around the corner we wouldn't mind having to see a lot more Leo on the red carpet soon.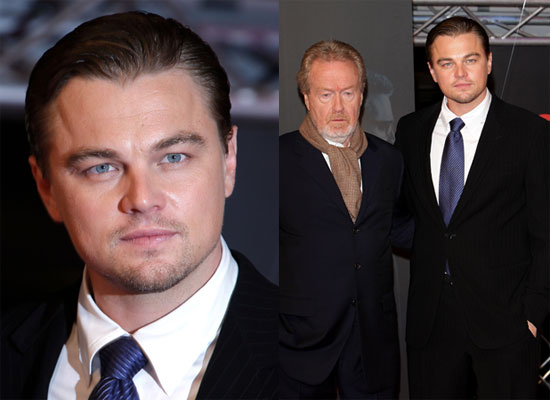 To see more of Leo and Ridley just read more.
Images include: Carolina Crescentini, Leonardo DiCaprio, Ridley Scott