Leo Is Gorgeous and Green
If there is one thing Leo cares about it's definitely the environment. The actor attended the Gorgeous and Green event in SF last night which benefits Global Green USA. We will never get tired of Leo fighting to make our home a more environmentally friendly place to live. He's now using Yahoo! Answers to ask questions about global warming. Here's more: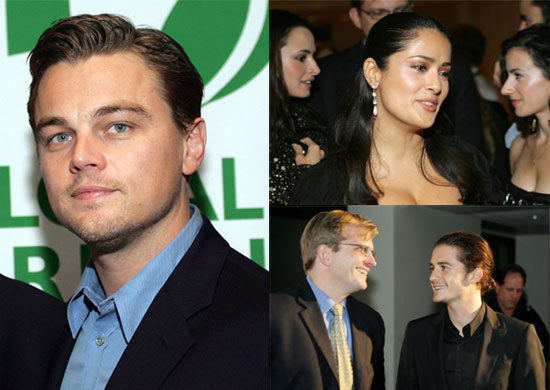 "We can all be environmentalists," DiCaprio, 32, said in a statement to The Associated Press. "Creating communities online that are interested in discussing and embracing smart, simple and serious solutions reminds us we can all take action in our own homes and where we work."

The United States "can set an example for the rest of the world by protecting our cities and protecting ourselves," he said.

The environmental organization Global Green USA invited DiCaprio, who serves on its board of directors, to post the question online.

"It's meant to provoke thought about what people can do in their own lives and what leaders can do to take us in a different course," said Matt Petersen, president and chief executive of Global Green USA. "We're fortunate to have (DiCaprio) on our board because he can help shine the light on the challenge, shine the light on the experts and shine the light on the solutions."
Leo had some serious supporters at the Gorgeous and Green event. To see more pics of Leo and Salma, Orlando and Kevin Connolly just read more