Like Mother, Like Daughter
Looks like Cindy's beautiful baby girl, Kaya may be taking after her mother when it comes to modeling. Let's hope she doesn't do anything too sexy since she is only 5. The 40 year old mom is currently battling rumors about using Botox or even going under the knife to stay young. The rumors began as a result of an article in Gala Magazine. Now Cindy may be looking to sue the source. Page Six reports: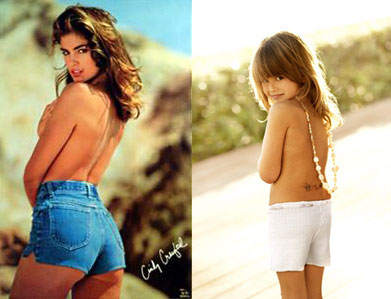 Her spokesman said: "Cindy Crawford has retained legal counsel to investigate the publication of a fictitious 'interview' in French Gala magazine. Ms. Crawford never participated in any such interview. The interview contained false and defamatory statements."